"Good morning my pet, today is your birthday! La multi ani! How are you feeling?"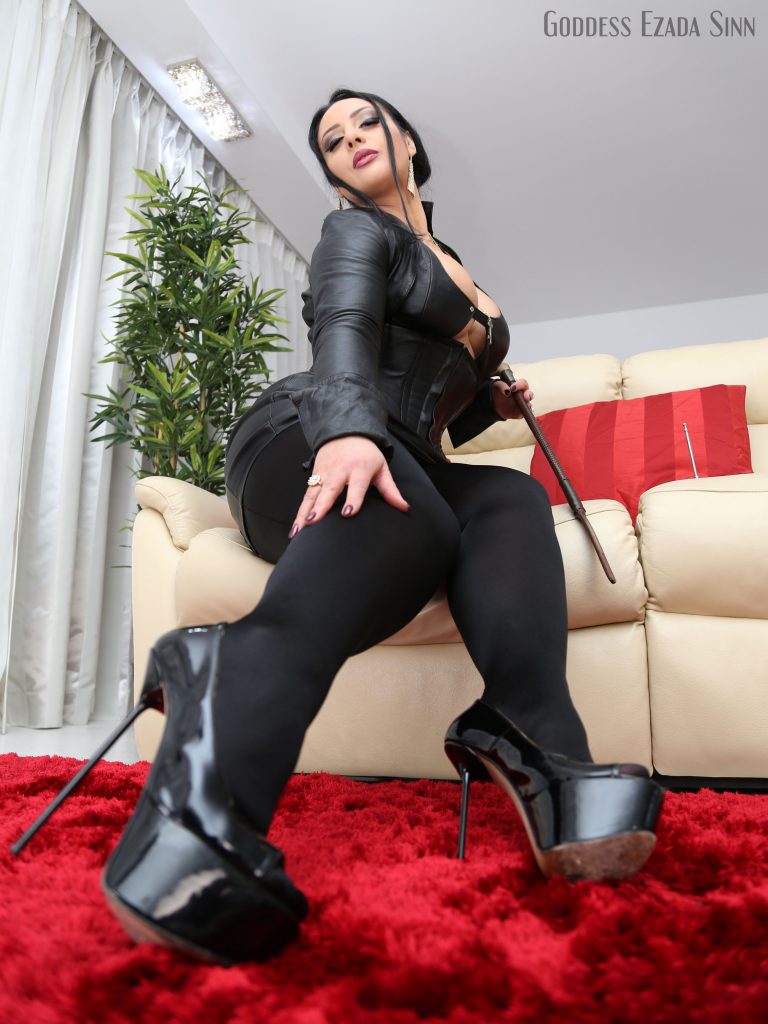 i was in heaven! Hearing the voice of my Goddess was the most beautiful present i could imagine! i had planned a day for worshipping my Goddess, watching her films and dreaming of Her! Since i submitted my life is dedicated completely to Her. Since more than one year. And so the only possible consequence was to spend my birthday with the one Goddess i cherish, obey and belong to! The Goddess that has taken complete control over my mind in the last year and guides me like a puppet on a string. The most beautiful Woman on Earth. The one i would like so much to be completely enslaved by. But i know that my time hasn´t come yet and that i will have to wait until my biggest wish will probably come true. But one day i hope she will make me her 24/7 slave and i will be completely under her control. My cock already is! As each of her boys knows one of her rules is: no cumming without permission. Since 14 days she hadn´t allowed me to cum. So i had spent each evening dreaming of Her and watching Her films, my cock encased in a chastity cage that i am allowed to wear constantly since half a year after begging constantly for almost half a year.
"Today will be a Goddess Day Mistress! Dedicated to You, watching Your films!"
"That´s nice! i have a Task for You! What time is it?"
"Two o´clock Goddess."
" you will make an Ezada´s marathon! Try to cum as many times as you are able to in the next 24 hours, always watching my films! Only ruined orgasms! Collect the cum in a glass! After you have finished the task you will drink it!"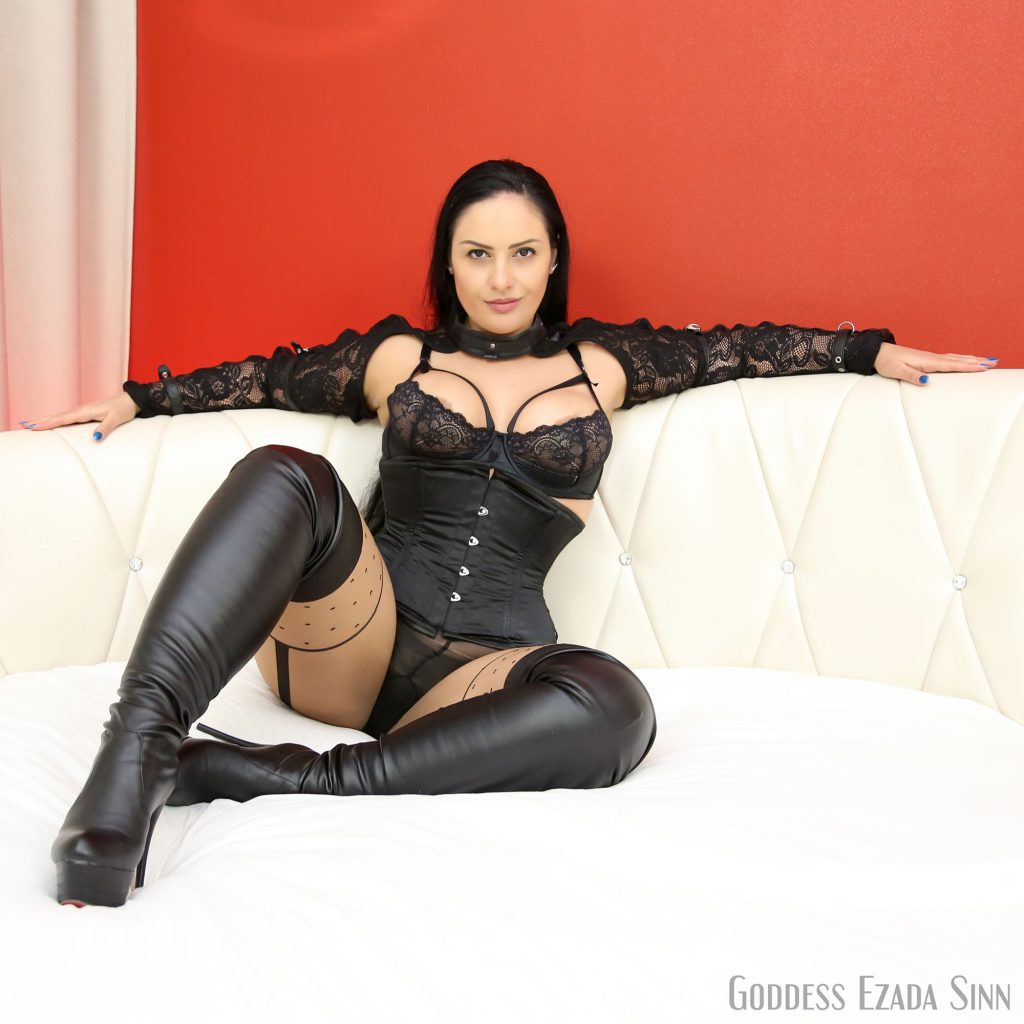 Such a beautiful rush in my head! What a great day! Worshiping my Goddess and being allowed to cum! A short planning how to achieve the best results. In no time i was in bed then taking chastity of and watching her films! What a beautiful way to celebrate my birthday! i was so horny! And now i was allowed to cum for her until being completely drained! As she had told me during the training it is better to prolong the fun! So I teased myself for half an hour until i allowed myself to cum. And immediately had the second orgasm. The third one was already a bit difficult. It took me half an hour to reach it…at half past three i had reached my third orgasm. Cause they all were ruined, i was still very horny but already dry. Time for the first break turning the phone on and taking congratulations from friends, then some sports and back to bed. At half past seven i had reached two more orgasms. At nine the next and at half past eleven my seventh one. i tried again in vein until half past one watching her tormenting her slaves including myself on the videos she has already used me for. But there was no way cumming so i was almost mad from trying to reach the next climax. But i was milked bone dry for this day.
The next day i woke up brutally horny and tired about half past eight. The first thing i did was watching a video and cum. Number eight. Never in my life i was so horny! Then a short break for breakfast and one hour of trying to cum! It´s brutal being so horny after all the ruined orgasms but not being able to cum because the balls are so completely dried! Oil helps a lot to avoid injuring Goddess's cock! After one and a half hour finally the ninth orgasm came and left me completely done while i watched her whipping my cock in a video she had made with me a few months ago! After a break i tried again but it wasn´t possible to reach a tenth orgasm until my time was over. i drank my cum, put on chastity and finished my Goddess worshipping day tired and relaxed and sinking into a deep sleep dreaming of my Goddess. She rules my life and all i want is to become her complete property with time. To be completely controlled by the most beautiful and fascinating woman in the world. The Star that guides me through life since more than one Year. i am born again in Sinn. Waiting what She has planned for me! Always hoping and begging to be put completely under her spell. i can´t think and dream of anything else anymore!