Distance training can be very fulfilling, having a male do everything I wish despite the distance is very arousing. I use them to fulfil My fantasies, like My Australian slave. I had fantasised about having a slave suck cock for Me on Skype, he was just perfect for it. I knew he wanted it too, but I could tell he was scared. I decided to take My time, I wanted it to be perfect and didn't want to scare him off.
First I had to make him feel slutty. It was so much fun making him dress in pink lingerie, and put on whorish makeup. Making him perform a lap dance for Me on Skype was very humiliating for him and so arousing for Me. Seeing he was locked in his little chastity cage made Me even more aroused.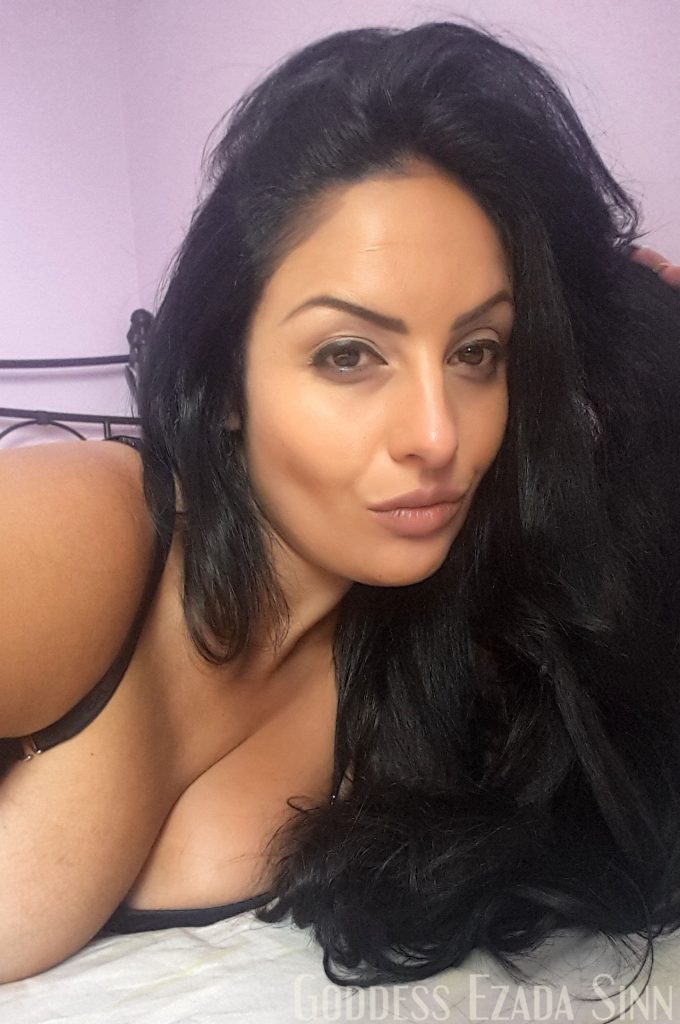 After a few lap dances I could tell he was beginning to enjoy it, on his way to becoming the slut I wanted. Time for the cock sucking training. My slut in training had to buy bananas, he wasn't told why but he suspected. From the size of the bananas, I knew I had found myself a real slut. The first time would be on Skype for Me, I enjoyed watching him struggle. Gagging on the banana, marking it with his teeth. Not so good, but he would get better with training. I ordered him to send pictures and videos of his training, so much fun to see his progress.
After a month it was time to see his progress on Skype. I had him put bright red lipstick on, giving him pouty cock sucking lips. He had to kiss the whole length of the banana, lick the tip, then take the banana slowly between his red cock sucking lips. With the banana about halfway in he starts gagging, I instruct him to slowly remove the banana and try again. After a few attempts he swallows the whole thing, so arousing seeing his big red lips slowly engulf the entire thing. I make him bob up and down on the banana and moan so I knew he was enjoying it. I loved hearing him gag as it hit the back of his throat. he held up the banana for Me to inspect and there were no teeth marks, he was ready.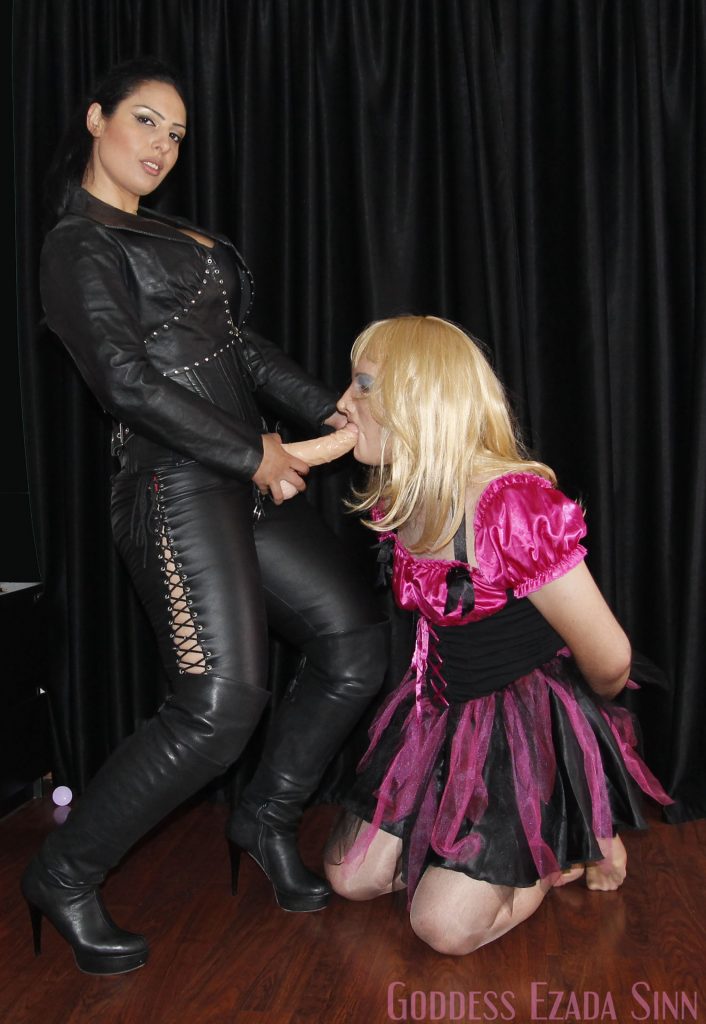 For the real thing I decided to use a professional escort rather than a random stranger. My slut was nervous and his safety is important. W/we both felt that this would be safer and they would have seen and understand all kinks. I found a company called Dirty Playbook and visited their website dirtyplaybook.com.au/. Finding the gay section, I looked over the pictures searching for the right specimen. There he was, just perfect, athletic, toned, shaved, pretty face and seemingly taller than My slut. Though I could not see it, from the bulge it appeared he had a nice big cock.
Contact was made, I explained to him what I desired. he understood everything, this really was going to be perfect, and I set a date for the event.
The day arrived, I had My slave log on to Skype and set up the camera in a convenient position for Me. I decided to have him dress very slutty, big fake boobs, tight short latex dress (slave's idea, I knew he was a real slut). Next was the lipstick, giving him bright red cock sucking lips. I had him bend over, shake and smack his little ass for Me, I was really getting into the mood.
A knock on the door: show time. My slut answered the door VERY nervously. The guy walked in and he was exactly as the pictures showed. Now I was really getting aroused, having My property debase themselves for Me is so so exciting. To get everyone in the mood, My slut had to perform a lap dance. Oh how much fun to see his humiliation as he moved his slutty ass.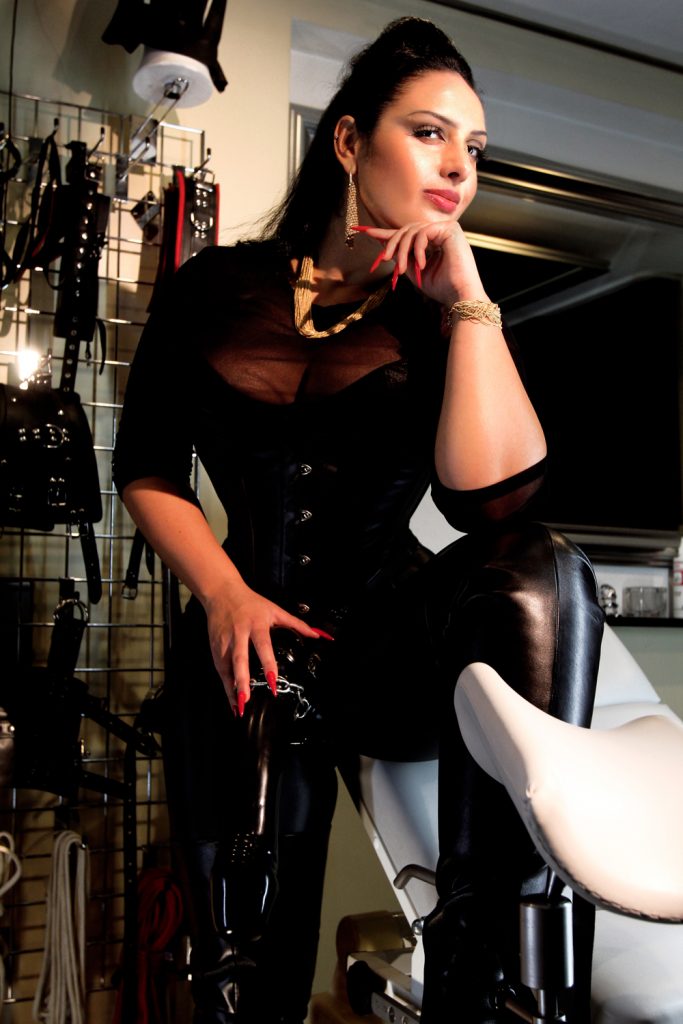 Time for the main event, slut looked so reluctant as he knelt down in front of the cock. I knew he wanted it really and he knew I wanted it. All he had to do was what I had trained him to do. he reluctantly started to kiss it, his face looking very flushed. As he licked the tip I could tell he was starting to enjoy it, maybe even eager. Wrapping his lips around it and slowly moving his mouth up and down. Gag gag gag, what a wonderful sound. I was getting very aroused by the show, I just had to get my magic wand, why should My slut have all the fun?? Seeing his head bob up and down the length of the cock made Me very wet. My slut was really enjoying this now, I could see from his chastity device. And the culmination, when the guy took the condom off and covered My slut's face in a thick layer of cum – that was priceless.
As we talked afterwards, My slave admitted how much he enjoyed the experience. As for Me……I can't wait to do it again, but should it be this slut or another newbie?