I decided to share with you some of My favorite items in My toybox. I will start with one of My latest additions, The Bon4Bomber, a very heavy (770 g) metal ball stretcher from Bon4.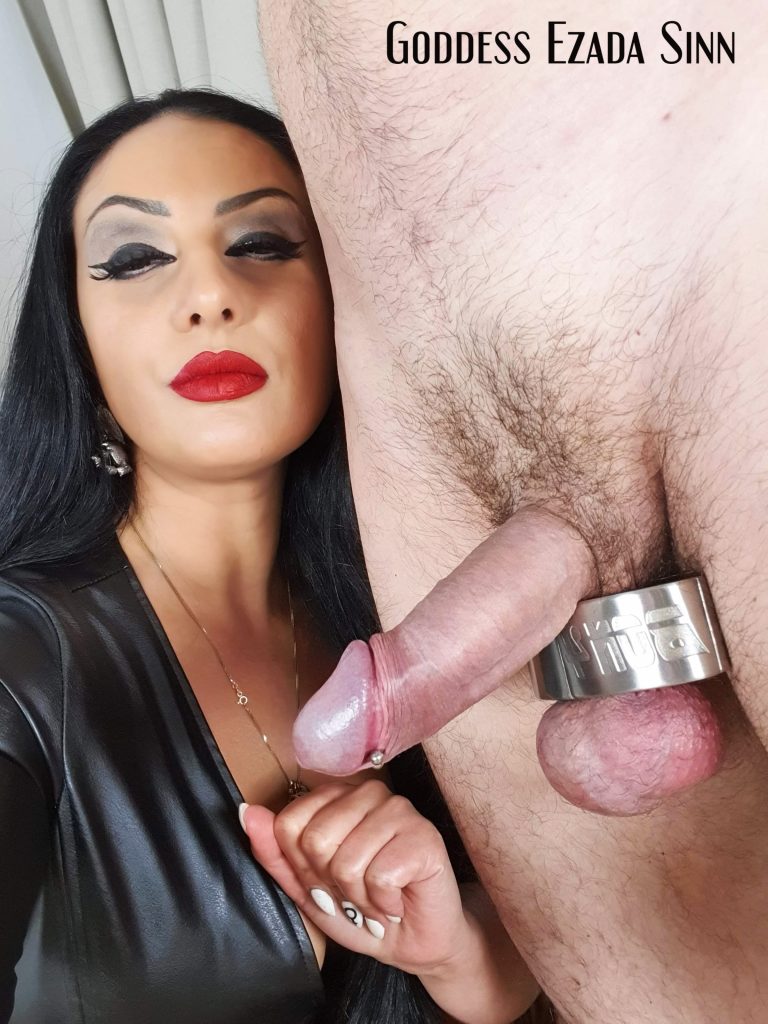 I tried it with hubby on camera, for the first time, and after 2 ruined orgasms he surprised Me with a 3rd HUGE cumshot. Yep, this heavy ball stretcher enhanced his arousal that much.
The thing I love the most about it is how easy goes on and off but in the same time there is no way it can fall off during the play.
Cleaning it after play is super easy, it can be washed with warm water and soap.
I haven't tried it yet but I am sure it can be combined with other cock rings or ball stretchers for those willing to be very kinky.
you can buy the clip where I milk hubby with the Bomber on from here: Heavy-weight ruined orgasm EzadaSinn.com/21285353
you can buy the Bomber from here:
https://www.bon4.com/Cock-and-Ball-Toys/Products/Heavy-Magnetic-Stainless-Steel-Scrotum-Stretcher