People often ask Me why foot worship is so important in training My pets. A kneeling slave at the feet of his Mistress symbolizes Her authority and control and his lowly place in Her life. However people often underestimate the importance of foot worship as part of the dynamic between a Mistress and Her slave.
My divine feet pulse with sensitivity, indeed they are one of the most sensitive parts of My body. It is of the highest importance that any slave who serves Me must understand my demands in terms of their devotion to My sensuous feet. A slaves first and last acts every day will be devoted to my feet.
Every morning when I awake my slave must be ready, kneeling at My bedside ready for Me to offer My feet to him. He must kiss each foot reverently before applying his tongue in deep devotion and adoration across every inch of My beautiful skin until such time as I dismiss him and am ready to start the day. During the day if I am reading or working on My computer My slave will be required to lay face up beneath My feet with his tongue protruding so that I may use it for My pleasure. This can last for hours. Or I may go for a work out at My gym and when I return My slave will be required to lick all the sweat and dirt from My feet and from between My toes. Often My divine feet will be encased in My glorious leather boots all day and when I am ready My slave is required to remove My boots and attend to My feet in the same way.
Every evening it is necessary for My slave to massage My feet using only the finest foot cream. I demand that all My slaves develop the skills necessary to ensure that I receive the deepest satisfaction. My slaves final act of the day before I send him to his sleeping quarters will be to plant loving kisses on each foot.
The beauty and sensitivity of My delicious feet is such that I demand they are worshiped with passion and feeling. I have exceptionally high standards and expectations and I must feel that passion and devotion in a slaves tongue and hands if I am to be satisfied.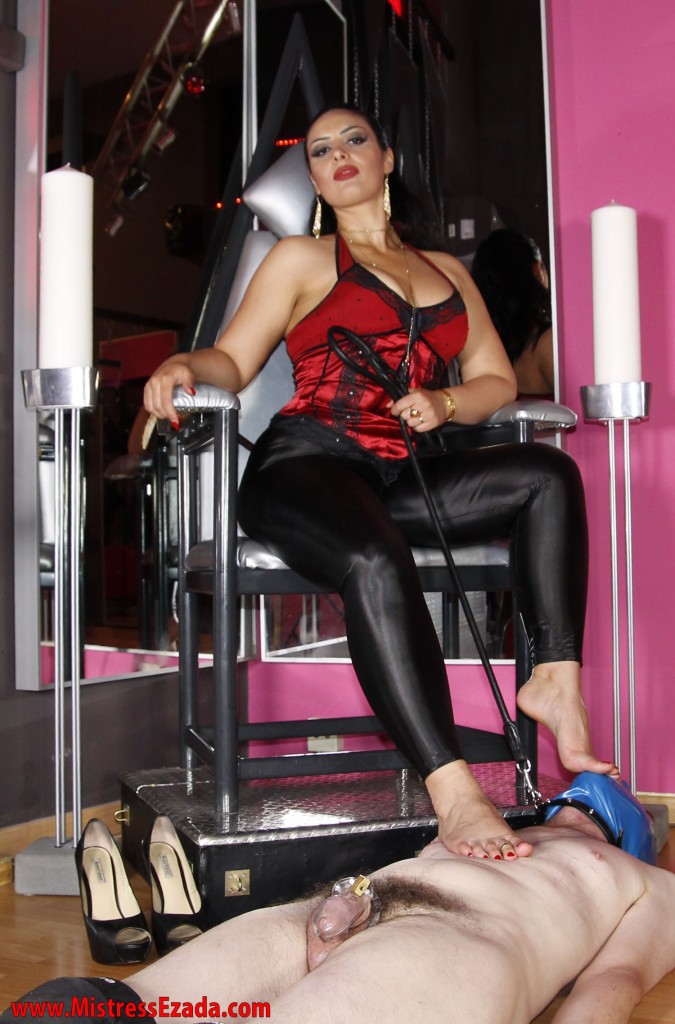 Learn how to do a good foot massage from this amazing video published by PsycheTruth, a youtube channel that I recommend.