Branding irons have been used to permanently mark an animal's body as the property of a particular owner for thousands of years. The ancient Egyptians used to mark their livestock with unique fire-brand symbols representing their owners. It was probably the Romans who first extended the practice in a structured way to the marking of the bodies of human slaves. Where many slaves were owned by a particular proprietor, slaves' bodies were identified with a numeric brand mark, a kind of lifelong marker. Thus the slave could be easily identified and registered in inventories of property, and bought and sold between owners as an identifiable object of greater or lesser value, according to its pedigree.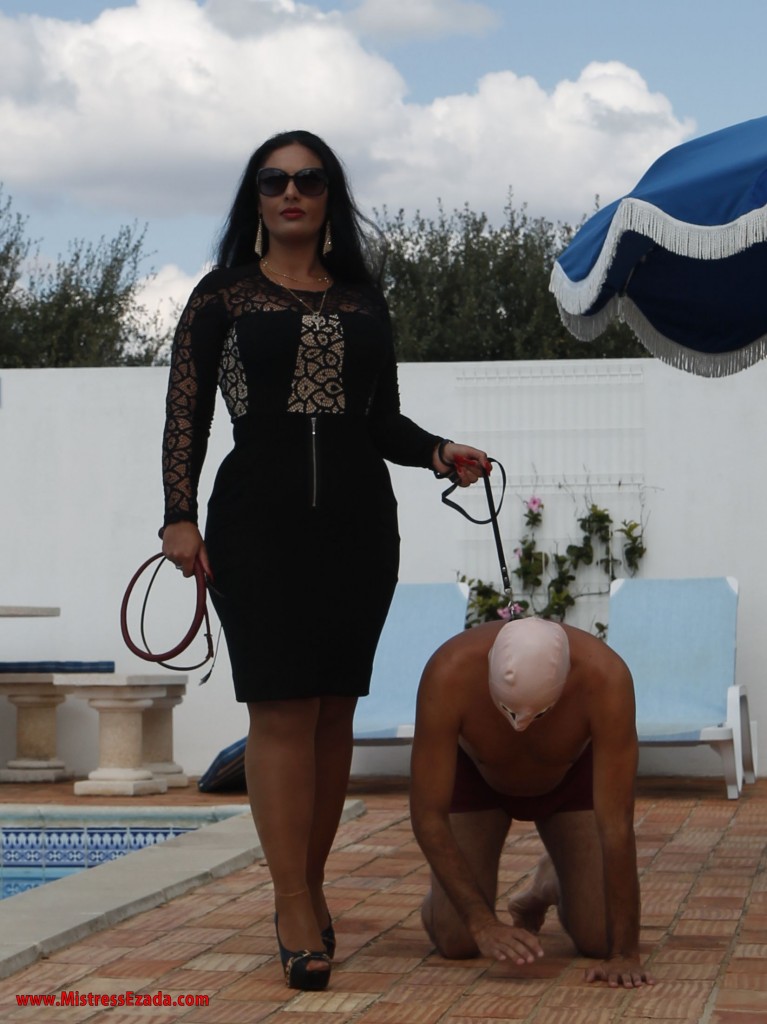 In the same way, the permanent branding by hot iron of a male slave by his Mistress has become the most powerful expression of Her total ownership of him. Of course I keep all My male slaves locked in permanent chastity under My absolute control. Furthermore, they are always collared when serving Me. So they are never in any possible doubt about their status as objects of My possession, belonging exclusively to Me. But for those few slaves who I wish to own and use for the rest of their lives, I reserve the unique privilege of being branded. The collar can be removed. The chastity device can be unlocked and removed. But once I have branded a male slave on his body with the letters "ES", he is My personal property and slave for the rest of his life. My initials will be on his body until he dies, never to be removed.
My brand-mark upon the body of My slaves is thus a very powerful, indeed the Ultimate symbol of My ownership. Wherever the slave may be, whatever he may be doing, he can never ever forget that he belongs to Me alone. he is My possession, My chattel, just an object to be used by Me. The brand continues to burn his mind long after I have applied it. he feels it constantly, and it keeps him permanently in a state of total submission to Me. he does not need to look at it to know that I own his body, I control his mind, that I rule his very soul. My initials are permanently engraved not only on his body, but on his soul. he can never escape from My power. he can never again serve another Mistress, because She would immediately know My symbol on his body and know that he is My property.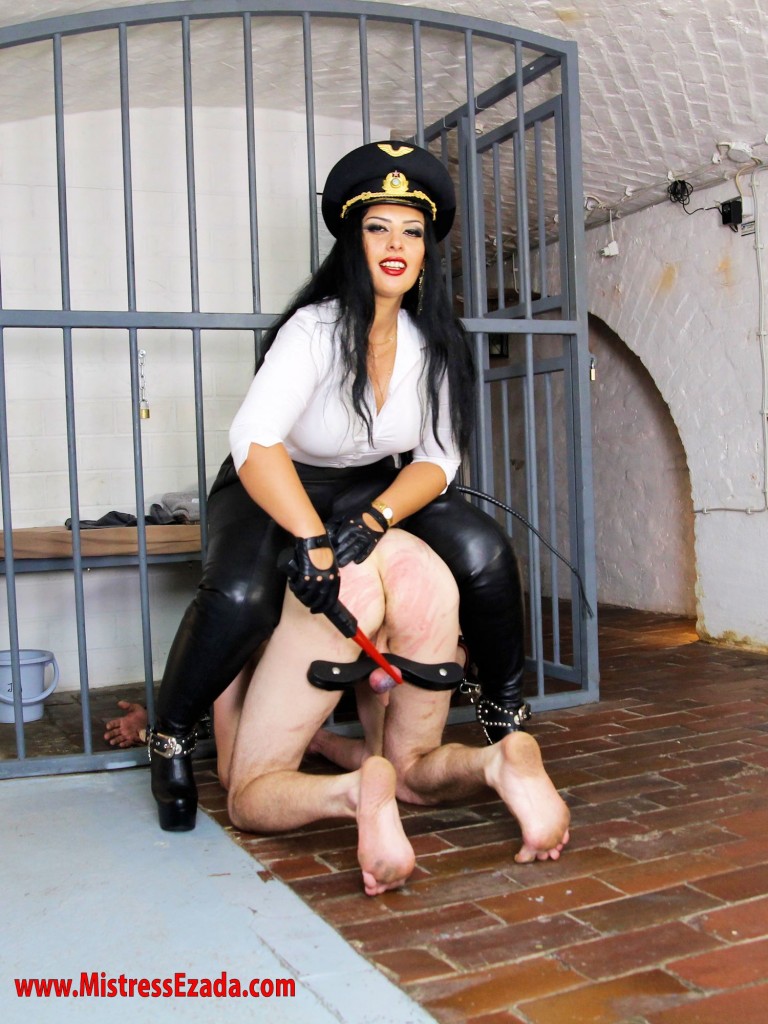 As an extension of the branding of my initials, I have recently thought of having My slaves tattooed with a bar code or QR code, which any Mistress could readily scan with Her phone to read My details and be able to contact Me instantly to report on the behaviour of My property. Imagine a world in which all males are branded and bar-coded by their Superior Female owners !
The act of branding a male slave is a very significant event in his descent into total submission to Me, and is always conducted as part of a sacred ritual of submission and worship. The slave may never ask to be branded. Or he may beg for it, but only I, his owner, his Goddess, will decide whether or not to bestow this gift upon him. The slave can neither ask for it, nor refuse it, if I decide that he will become a branded slave. he must accept that it is My Will alone, and he must simply accept My decision.
I inform the slave that I, his Owner, have decided to permanently mark My property. I expect that he will immediately show his gratitude for this great honour, and beg to worship My boots in order properly to express it. For the ceremony itself, the slave is always immobilised in whatever way is available to Me at the time. The burning of My initials into his flesh is a moment of excruciating pain for the slave, and he must be prevented from struggling or moving, particularly of course the part of his body which is to bear My sacred initials. That is normally one of his buttocks, or his inner thigh. But I have read that the Romans often branded runaway slaves on their foreheads – perhaps I will some day do the same to a collared slave who attempts to escape from Me!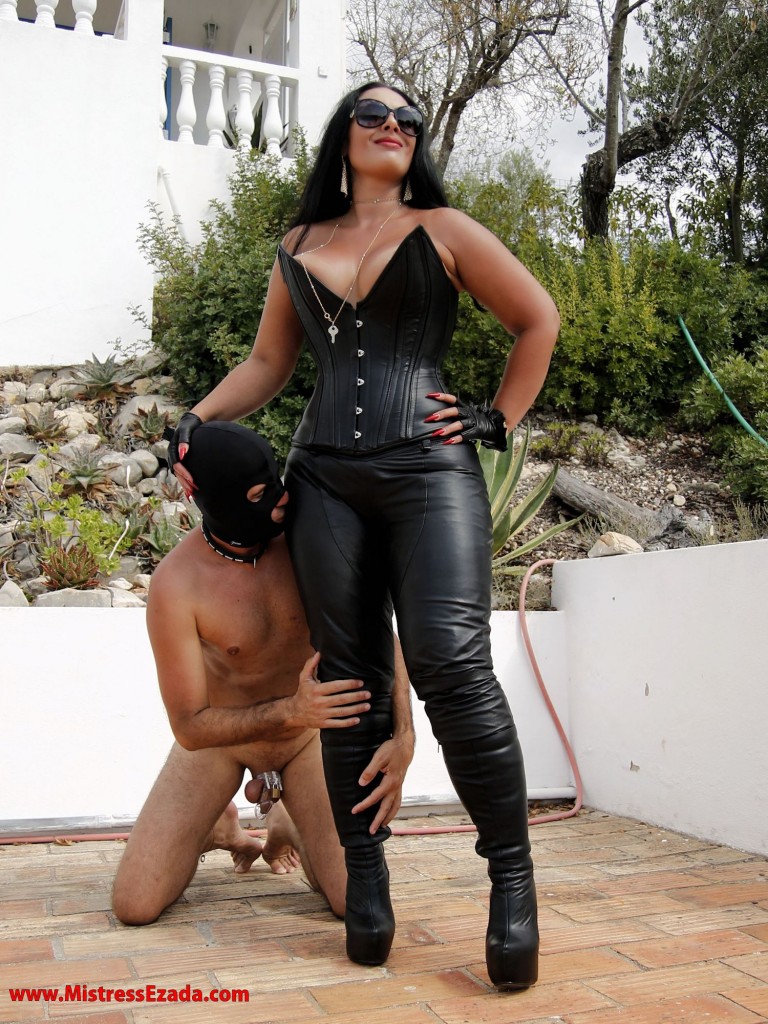 Having secured the slave and totally immobilised the body part to be branded, the ceremony can begin. The slave must continuously recite his slave mantra and vows of lifelong obedience to Me. he knows what is coming. he knows that there is nothing he can do to prevent it. he knows he will suffer the most extreme pain for Me. This moment always arouses and excites Me, as I look into his imploring but helpless eyes. I see the submission, the adoration, the total surrender. I see the abject fear in his eyes as he watches Me heat the iron in the flame until it glows red hot. I feel My total power over him as I hold the hot iron in front of his face and let him read the initials. Then, slowly and deliberately, as the slave's devoted incantations and vows of obedience reach a crescendo of submission, I firmly press the hot iron to his buttocks. The slave invariably screams and tries to struggle against the bonds that hold him. But he cannot move, he cannot escape the pain, the burning of My sacred mark into his flesh. he can never escape. he will never again offer any resistance or defiance to me. he will know the meaning and the reality of being owned by Goddess Ezada Sinn.
he is now forever enslaved to Me alone. The pain and soreness of My brand mark will fade; the wound will slowly heal, but My initials will always remain, a permanent reminder to him of his status as My personal property, more permanent and more symbolic than his chastity device, or his collar. Until his dying day, or at least until I decide to sell him, he will remain My property and slave, just a possession, an object, existing only to serve Me and to worship Me.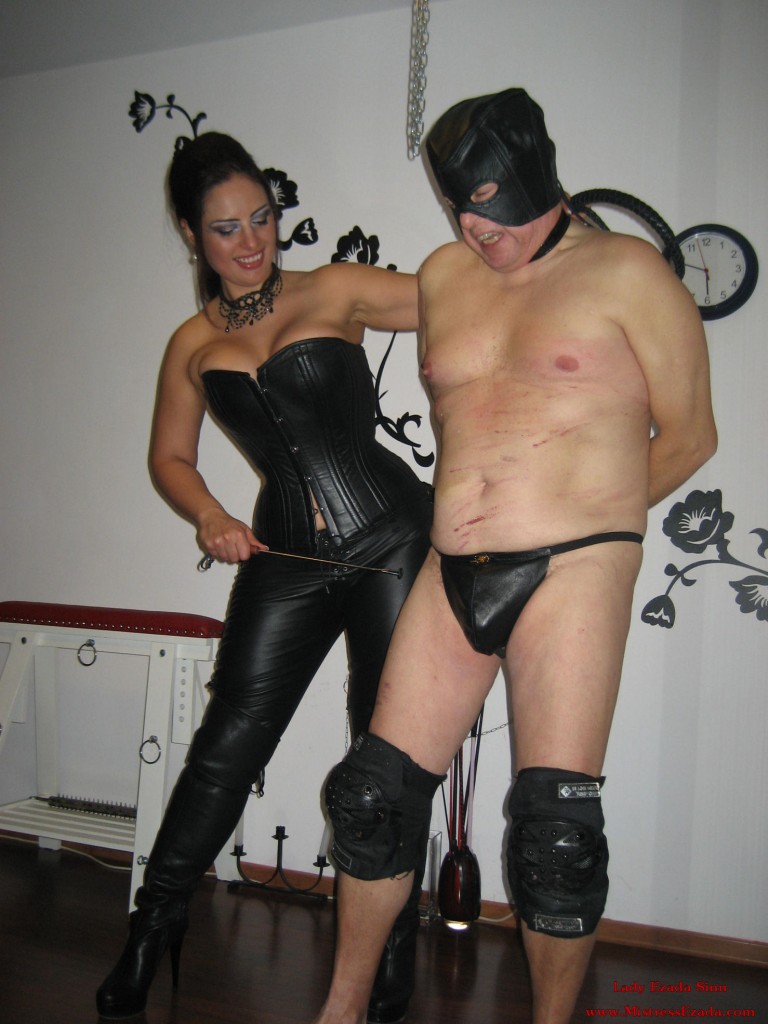 Such is the power of the branding iron in the hands of a Superior Woman!
There are other forms of branding, permanent and less permanent, which are at My disposal. I may discuss these in a later blog and explain the differences. But the choice is always Mine alone. All My male slaves must know and accept that. My will be done!