Next time I saw My slave s. again was 16 hours later at the baggage belt of Bangkok airport. he looked kind of creasy and bleary-eyed.
"Did you not have a pleasant flight sweetheart? you look a bit ragged. I sure have had a good time. These new Business class seats on the A 380 are flat and comfortable as a real bed. Ah however, main thing is you have internalized My travel manual on the way. Watch out lazy boy, there comes My luggage!"
During the journey I did never, that is really never, touch My luggage. In fact nobody will touch the luggage but My slave. From the first moment when he picked Me up in My Bucharest apartment to carry the bags to the waiting taxi until the last moment when he hauled them back in four weeks later. Especially with a servant like slave s. who tended to be led by his own will and not by Mine it was so important that he was constantly reminded of his position. And his position should not only be made clear to him but also to the environment as well. So whenever O/our car stopped in front of a hotel, slave s. eagerly jumped out before it had even fully stopped, flung My door open, then headed for the trunk to get the luggage, chasing off the hotel porters who were standing at the entrance, ready for service and then were stunned as to watch the European guy insisting on dragging My two heavy suitcases to My hotel room.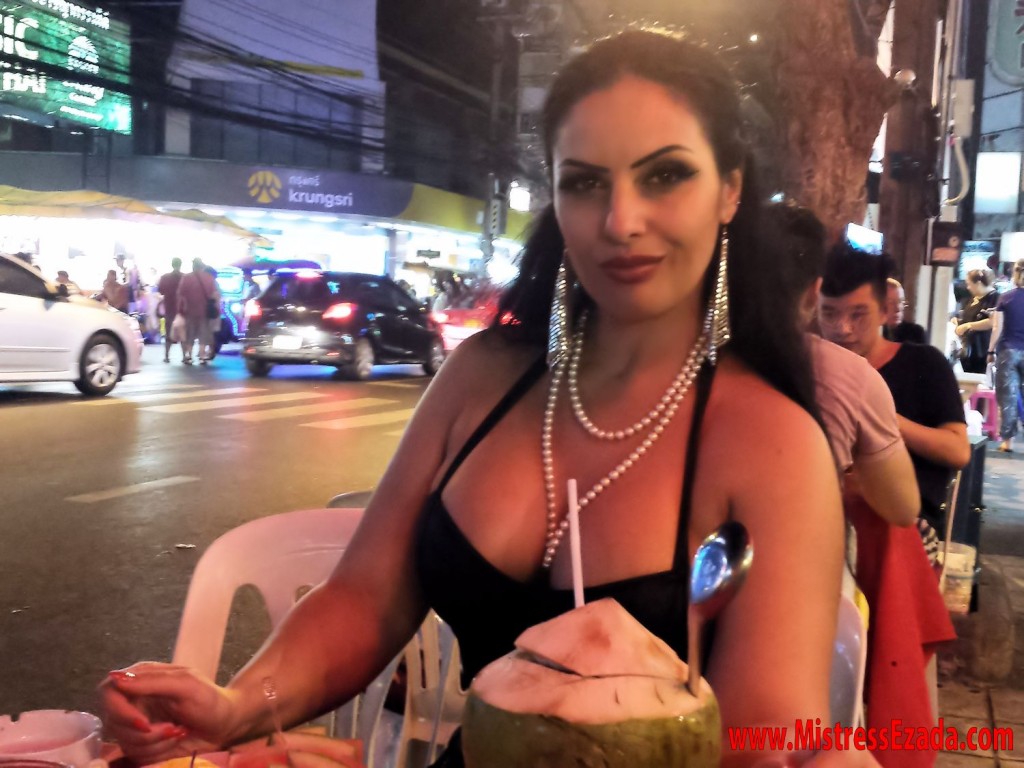 As soon as we had landed in Bangkok I had cared to make slave s`s status as My slave apparent even for the most inattentive look. On our way in a rented limousine from the airport to the city I had closely watched for a genuine Thai clothes shop and soon seen one. I am not talking about the luxury tailors that cater the European customers with tailor made silk products. Not the nice and air conditioned shops that I did then later spent a lot of time in to order some wonderful custom made silk dresses and gowns for Me. Oh no. I talk about the shops for the low class Thai themselves. Without much seesaw I bought two black pyjama like suits of a thin primitive fabric for  slave s.. The kind of rags that the peasants wear in the movies playing in the Asian middle ages. slave s. then wore these alternately without any underwear during O/our whole stay. he did not have much choices left anyway because I had told him to empty the content of his suitcase into the big garbage bin of the clothes store as soon as he had put on his new servants uniform.
Did slave s. take his outfitting the way he should have, obedient and silent? No he didn´t. he honestly tried to argue with Me. Right in front of the shopkeeper, he really attempted to start a discussion with Me about his Calvin Klein boxer shorts and his khaki Jack Wolfskin "mosquito safe tropical fit" gear he had fitted himself with especially for that journey. I immediately slapped him in the face to stop him. Two or three times. As hard as I could. I had expected something like this so I sure was prepared for a swift reaction. I did not want to let him finish even one sentence of protest and he didn´t. The shopkeeper stared at us in disbelieve.  slave s`s eyes filled with tears. "But Stapana…" My knees hit him in the balls so that he went down on his knees, gasping. There his head was in a decent position for two more smacking slaps in his face. I think this was the first time that he realized that this trip would surely not develop like a nice and relaxing holiday for him. That was no fun play. That was nothing but mere cold punishment for getting on My nerves. And he felt that.
I turned away from sobbing slave s. and handed the shopkeeper five US Dollars for My slave´s  new tropical outfit. The guy bowed deeply down in front of Me when I left.
So  slave s`s clothes were then taken care of but still there was missing to really transform slave s. from man to slave. his hair. he needed to be shorn like a sheep. I saw the special kind of Thai barber shop just opposite the street. Spoiled by O/our European exaggerations W/we have forgotten how little it really takes to take care of everyday necessities. The barber shop was nothing else but an old and ragged hairdressers chair in front of a wall with a cheap little mirror.
In the meantime slave s. had also found his way out of the clothes store and was now standing in the blazing sun, unsure of what to do next. My right hand had left beautiful red marks on his cheeks I noticed with pleasure. With a snip of My fingers I indicated him to follow Me to the hairdresser. It was only a matter of a few minutes to free slave s. from his posh French designer hair style and leave only a millimetre of hair stubbles behind. he must have been the first European to have been sitting on this stool for at least 25 years. 50 cents for a haircut, sure the cheapest he´d ever had. Still, watching the hairdresser doing his quick job on slave s`s head I had thought that taking care of his scalp hair was not at all sufficient yet. I wanted more, more degradation. So I winked the guy over and whispered My additional order into his ear. First he did not seem to understand but then he laughed out loud presenting an almost toothless mouth. His assistant was a maybe 10 year old boy who was quickly called over for some help. By mounting a ragged blanket to the wall they created a bit of a private space where  slave s. could lower his pants to his ankles and presented himself as I told him. The hairdresser quickly mixed some shaving foam and sharpened his razor. Three minutes later he presented  slave s`s crotch absolutely clean and hairless. slave s. looked like a little boy now, wonderful. Absolutely worth the 50 extra cents I then happily handed over to the brave Thai barber.
Clothes make the man they say. Very true. And they also make the slave. Or rather the lack of clothes makes the slave. The look that  slave s. now gave for the curious bystanders was so different from his proud appearance that even his own mother sure would have had difficulties to recognize him. Filled with uncertainty what was going on here, his face swollen from My relentless slaps, dressed like an Asian drudge, shorn like a useful animal, bare footed. That was exactly how I wanted him to be. The right preparation and outfit for what lay before him.
"Fine. W/we can drive to the hotel now. Get going. From now on you will sit in the front with the driver."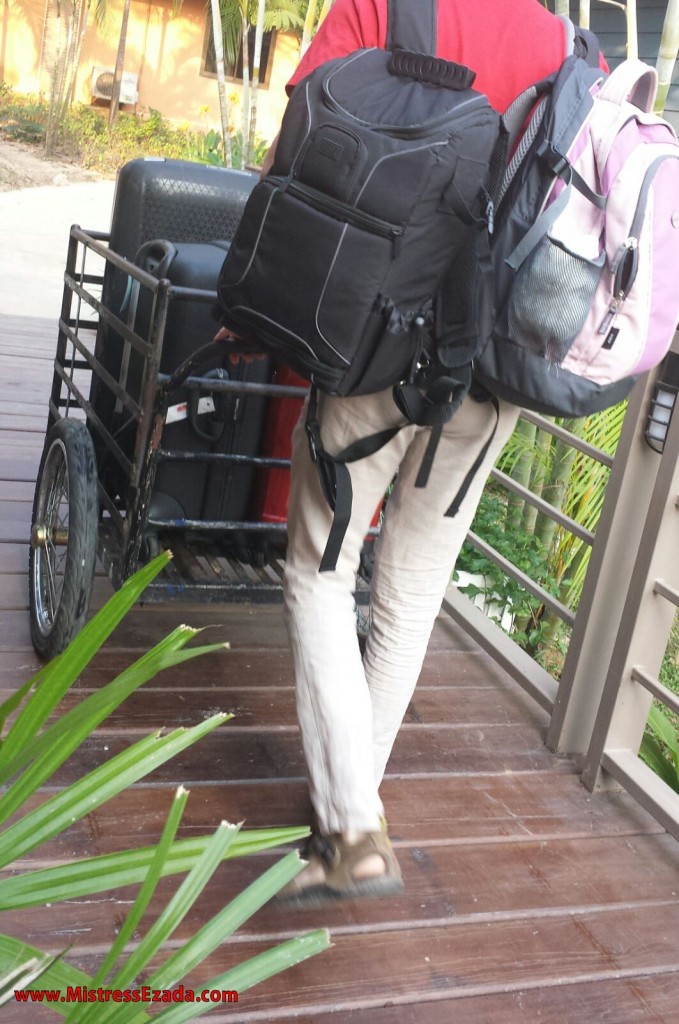 Curious about the further progress of My Asian voyage? Stay tuned to My blog for the next part to be published shortly.