Browsing on the Internet I recently came across an artist by the name of Rometheus. He has a page on Deviantart here: http://www.deviantart.com/browse/all/?section=&global=1&q=rometheus
I think it is the first time that I feature a rendering artist on My Femdom Art series. Normally this computer generated work is not quite My cup of tea, but this guy sure has put quite some delightful bits and bytes togethter. A great deal of Rometheus´s work is about (for the best part human male) bugs that will get crushed under a truely beautiful women's foot. Sometimes after having spent their life massaging those feet with their body. A very special kink I must say, kind of weird, funny also, naive maybe …but strangely also arousing for Me… Oh this depiction of unlimited and relentless cruel Female power sure strikes a dangerous chord with Me….
So. have a look now and judge for yourselves…
Nicole having fun choosing from her bug collection which one she will step on. Poor bugs running around trying to avoid being picked up.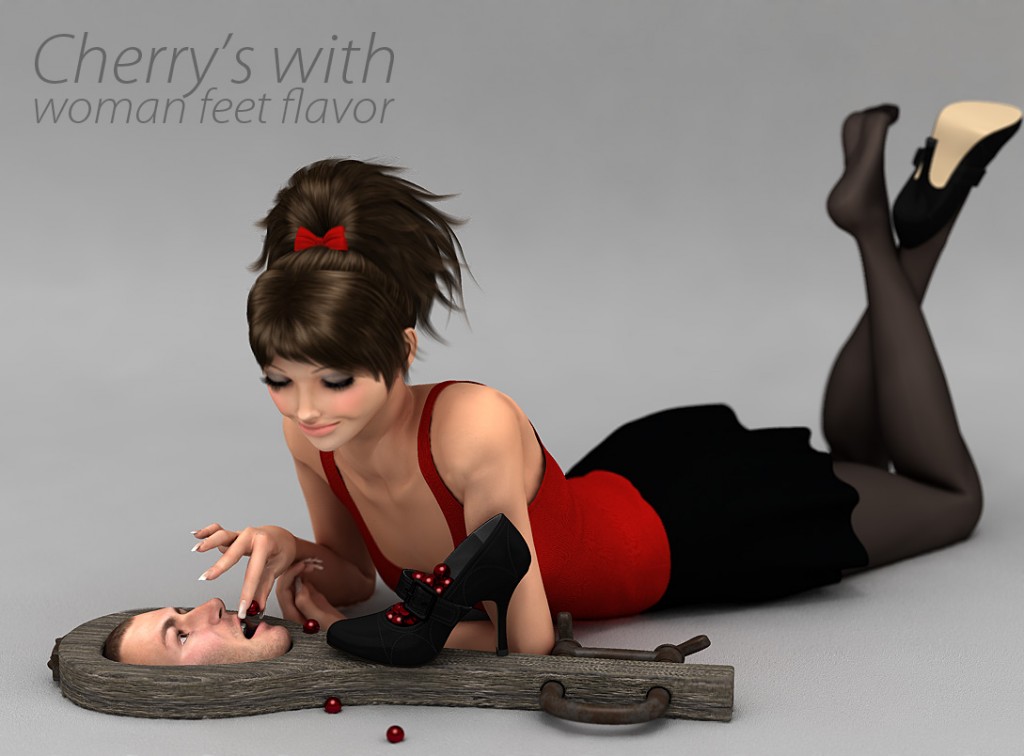 I do not claim any copyright in the picture(s) shown and dealt with in this article. The article is merely meant to cherish the beauty of the art and it is not at all intended to infringe any third party copyright. So if you are the holder of respective copyrights and want to have the picture(s) removed, notice Me on info@dominare.ro and I will do so immediately.