People often ask Me why I enjoy strap-on play. It's because I know how important the phallic image is for most males, their obsession with their silly dicks. When I take control of a man's sexuality, I take control of the man himself. I lock him in chastity, keep his orgasmic pleasure under My control and, in order to take him deeper into submission, I will penetrate him with My cock, I will transform him into My strap-on bitch. It's the role reversal fantasy that plays a great role in any power exchange relationship: not because I want something males have – a penis – but because I make him accept something that is often taboo – penetration.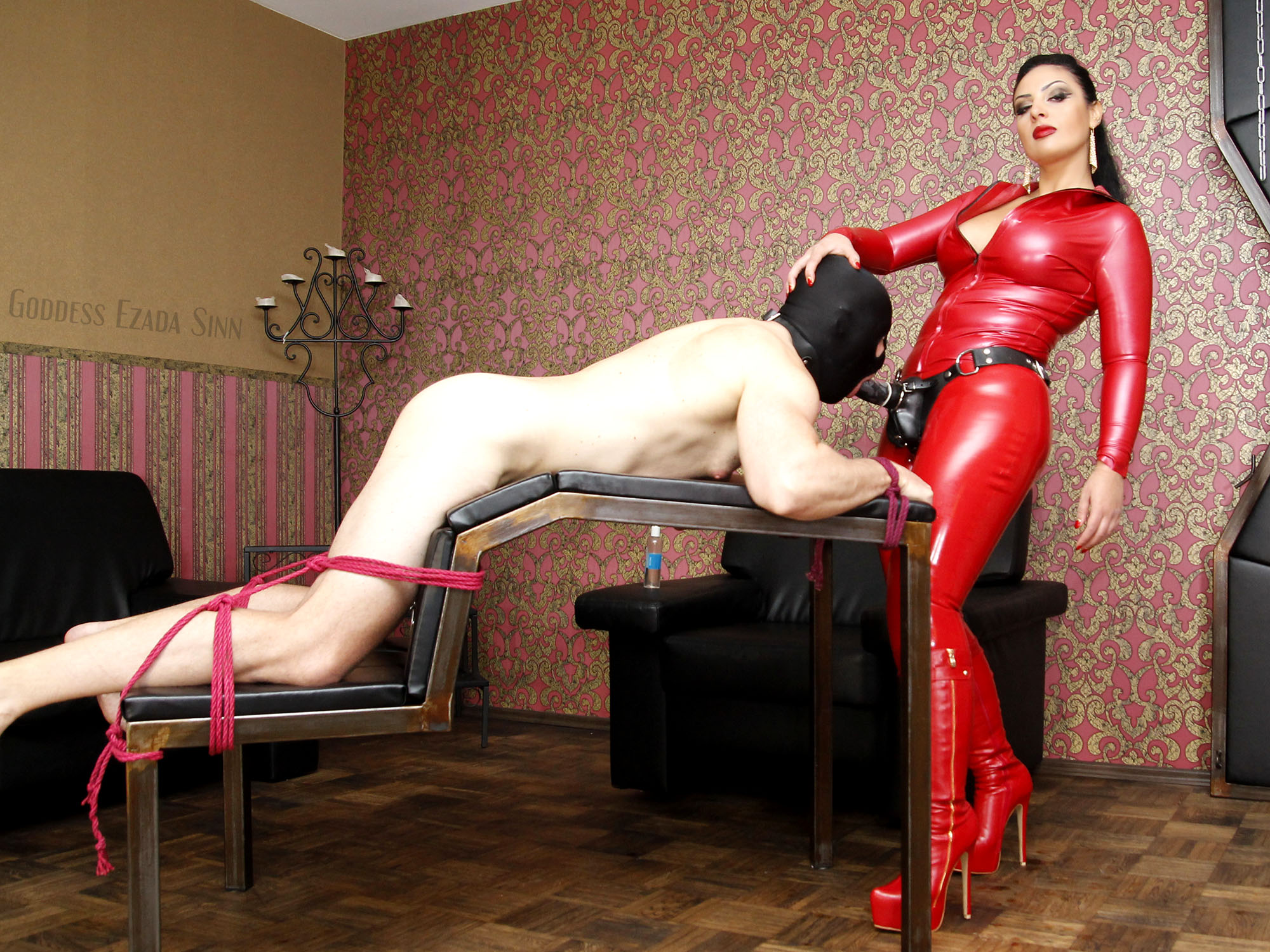 I believe anal stimulation can be pleasant for a male, but in the same time very humiliating and degrading. It's about taking from him something that society taught him is very valuable – his masculinity! It's about showing him his place, under Me, under My control. And there is nothing more erotic for Me than taking control over a male, emasculating him, humiliating him.
My physical pleasure is also important. When I use My best leather harness that will hold My cock in the same position and the right dildo (My favorite is a 25 cm black dildo with a large base) the friction with My genitals can bring Me to orgasm. Not to mention My strapless strap-on from FunFactory that I use in private with My hubby – that can make Me cum in 2 minutes – feels really like My cock.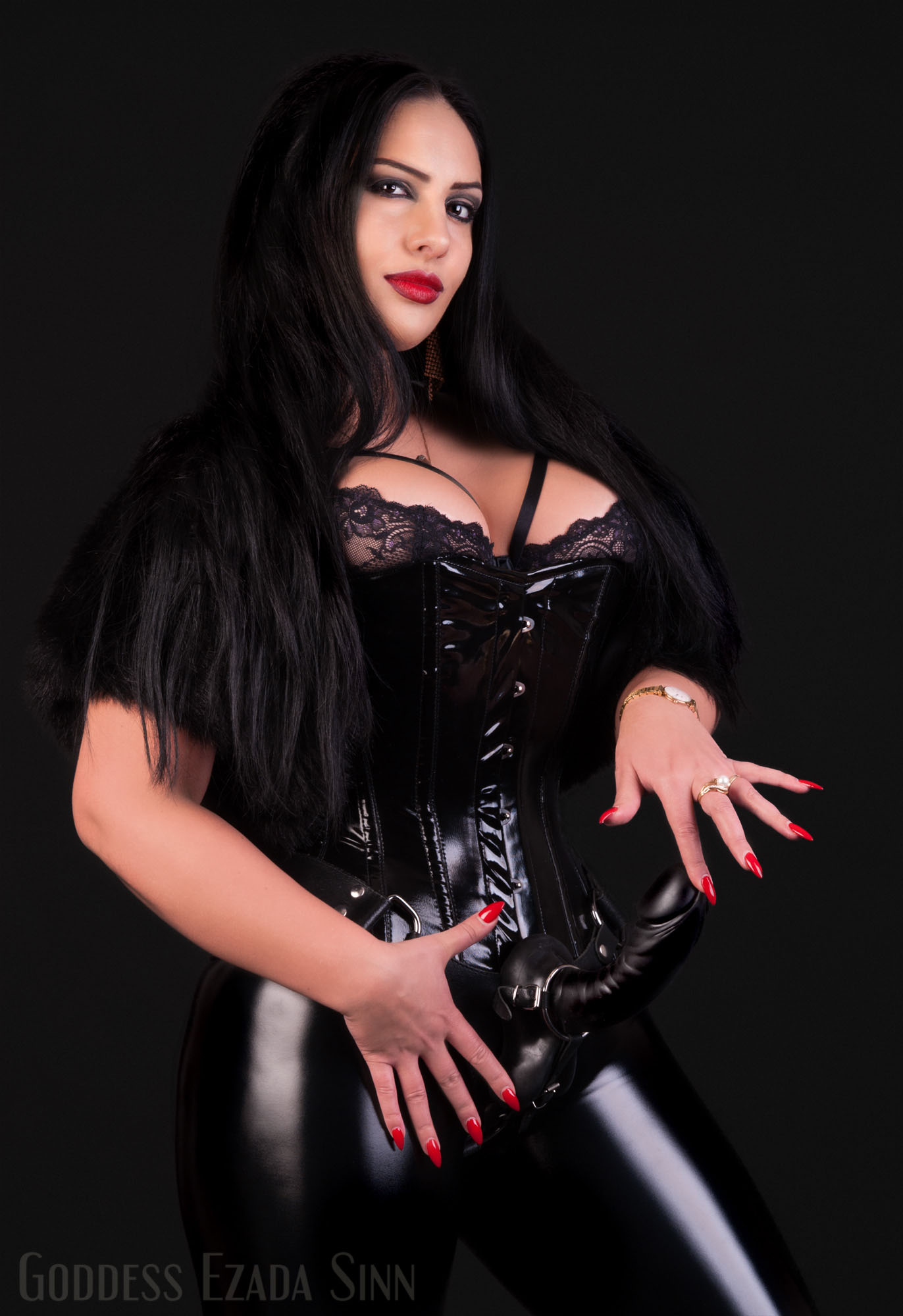 Sometimes I like to add pain to his humiliation. That's for big whores that understand their inferior roles and start to enjoy the idea of being fucked by a Woman too much. For this kind of sluts a normal dildo will not be sufficient. Then I have to take some of My biggest cocks – 40 cm or more. The bigger the better! Unfortunately the physical pleasure is not there for Me anymore – a big cock is difficult to handle, the friction is not right – but to see a slut squirming in My cock is priceless. As is the pleasure of forcing them to accept more every time I see them.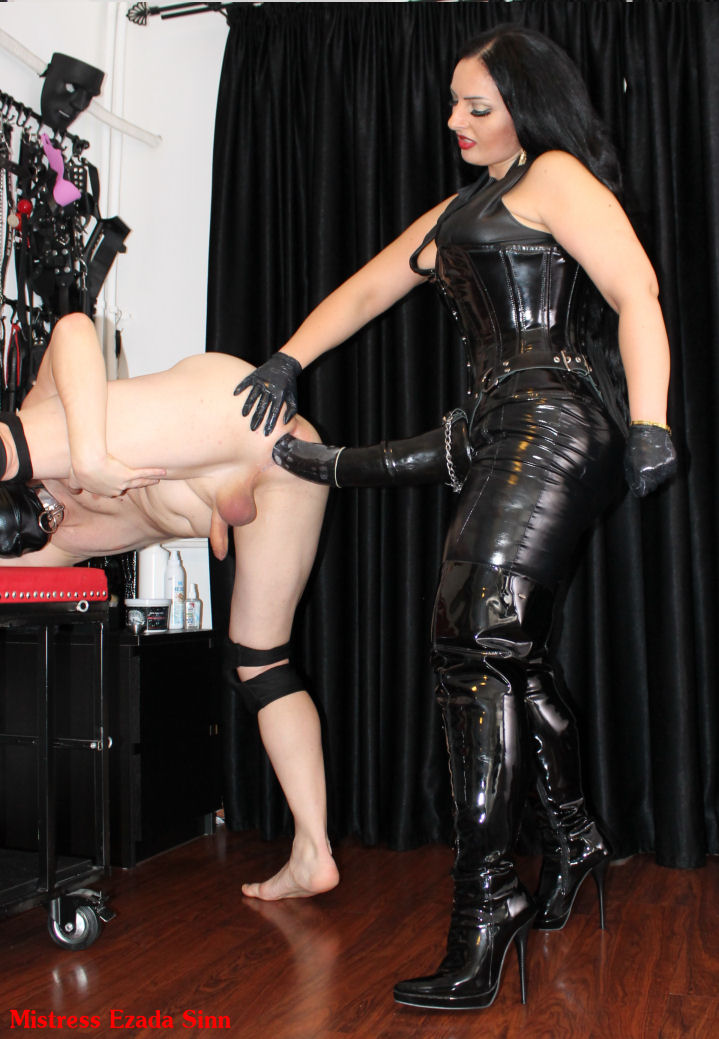 In the last 2 years I played mostly with My personal slaves, usually in front of the camera. I love to watch My clips over and over again, especially the strap-on clips where I manage to have an orgasm – not enough of those unfortunately. I like to watch My facial expression, My slut's facial expression, details about My outfits, to remember the pleasant sensations I had while fucking him, etc.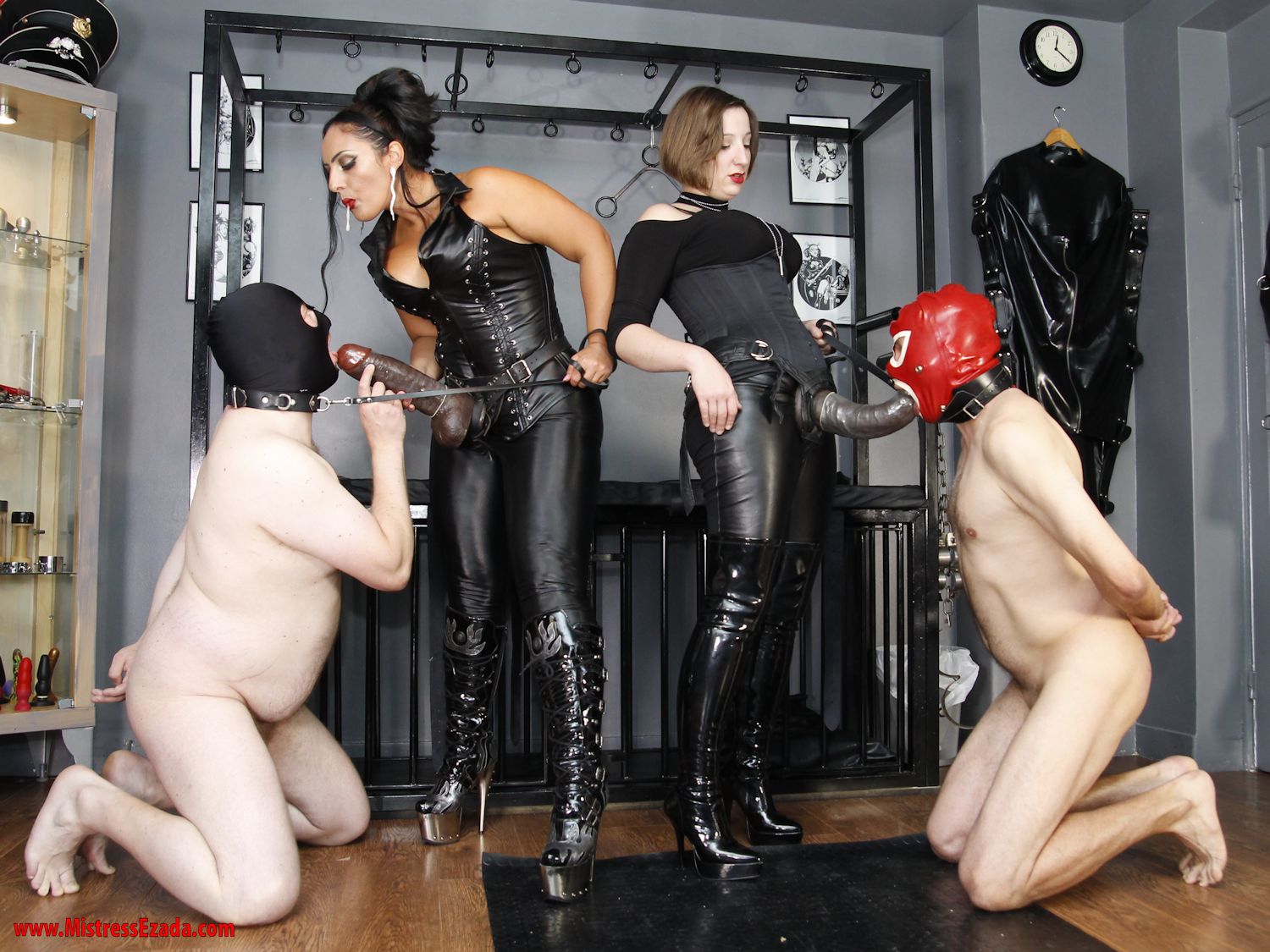 Some of you asked Me what's on My mind when I am filming a strap-on clip – well, mostly I'm just enjoying the action. In My clips I always want to show real play between Me and My subjects, so except for some practical things that I have to keep in mind (like My position that should allow My camera slave to film the action, the timing of the clip), I'm just using My sluts the way I see fit: taking My pleasure from their humiliation, submission and pain.
This is a list with some of My favorite strap-on clip:
Why do you like strap-on play? What is the most arousing thing about it for you?