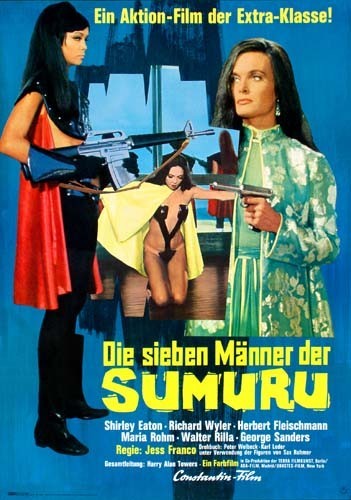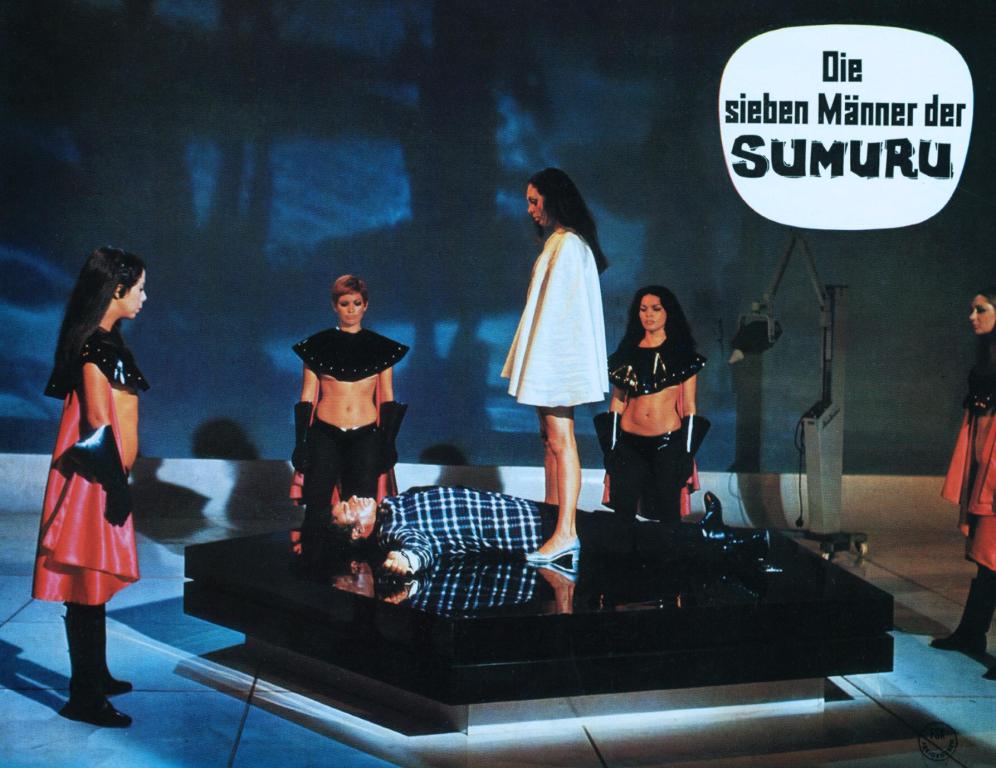 Poster and still, both from the 1969 movie "Die sieben Männer der Sumuru" aka "The seven secrets of Sumuru" aka "The girl from Rio" starring Shirley Eaton.
Well, calling this art might be just a slight exaggeration to be honest. Some people go so far to call that trash.
Well, I do not know. Can anything that shows the ruthless Female executing her relentless superiority over the male really be trash? No, it can´t.I really like this setting and phantasy of the wicked Empress with her own Queendom over the hills and far away … where she reigns as the absolute and undisputed sovereign, being pampered and worshipped, punishing, torturing… And isn´t the Sumuru character just the perfect incarnation?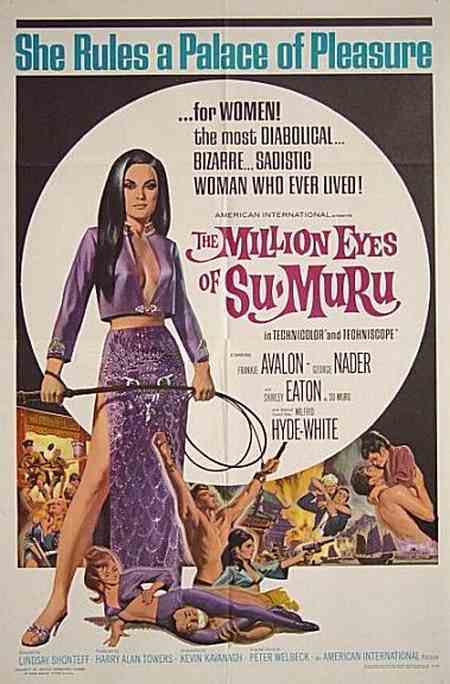 Maybe there really is such an ideal state somewhere out there … or at least there is one in the making … 😉 Stay tuned to not miss …
I do not claim any copyright in the picture(s) shown and dealt with in this article. The article is merely meant to cherish the beauty of the art and it is not at all intended to infringe any third party copyright. So if you are the holder of respective copyrights and want to have the picture(s) removed, notice Me on info@dominare.ro and I will do so immediately.