As I have told you already My dear readers, I really like it when a picture tells us a story. A story that goes beyond what we can see depicted in the drawing itself. Because such pictures make our fantasy work – and that's the best thing any work of art can do.
And then in Femdom I like it when the artist shows us pictures of woman who by rank, status or profession are in charge. Women who are in a superior position so that they can control, reign, hurt, torture men. Prison guards, bosses, doctors, nurses…Those women make so clear that the power is vested in them …. and not in the male who is nothing but their victim.
The work of Rubex with its strong focus on medical and sometime also prison fetish is a good example for this.
As you can see here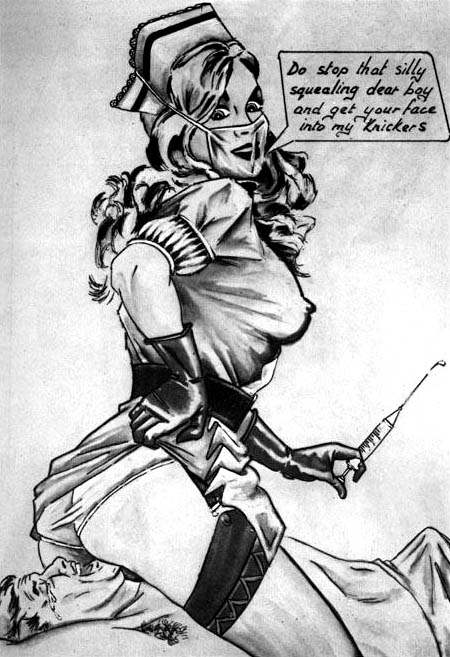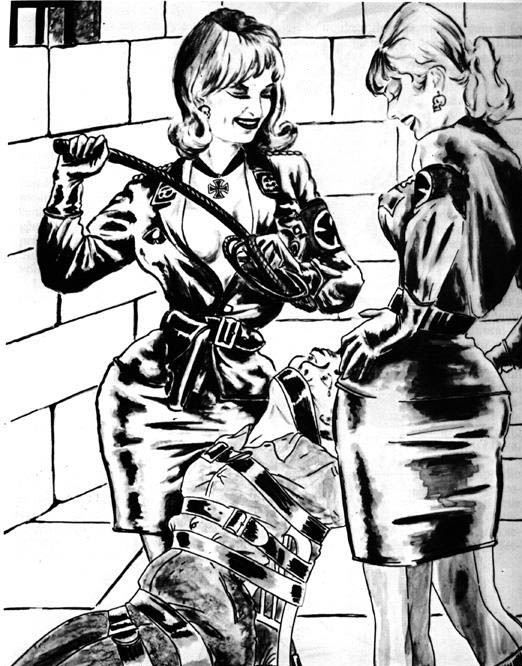 Isn´t that just so arousing? To see a man being put into the hands of a cruel and beautiful woman. Completely at her mercy, prepared to encounter whatever fate she might have foreseen for him.
And who of My male followers would not happily sit down on this dentist chair and deeply  breathe in the female anesthetic…?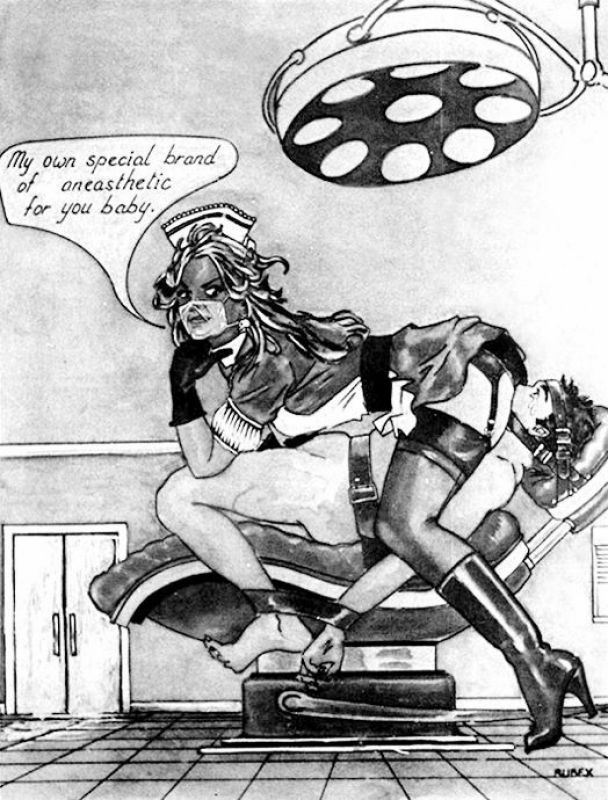 I do not claim any copyright in the picture(s) shown and dealt with in this article. The article is merely meant to cherish the beauty of the art and it is not at all intended to infringe any third party copyright. So if you are the holder of respective copyrights and want to have the picture(s) removed, notice Me on info@dominare.ro and I will do so immediately.