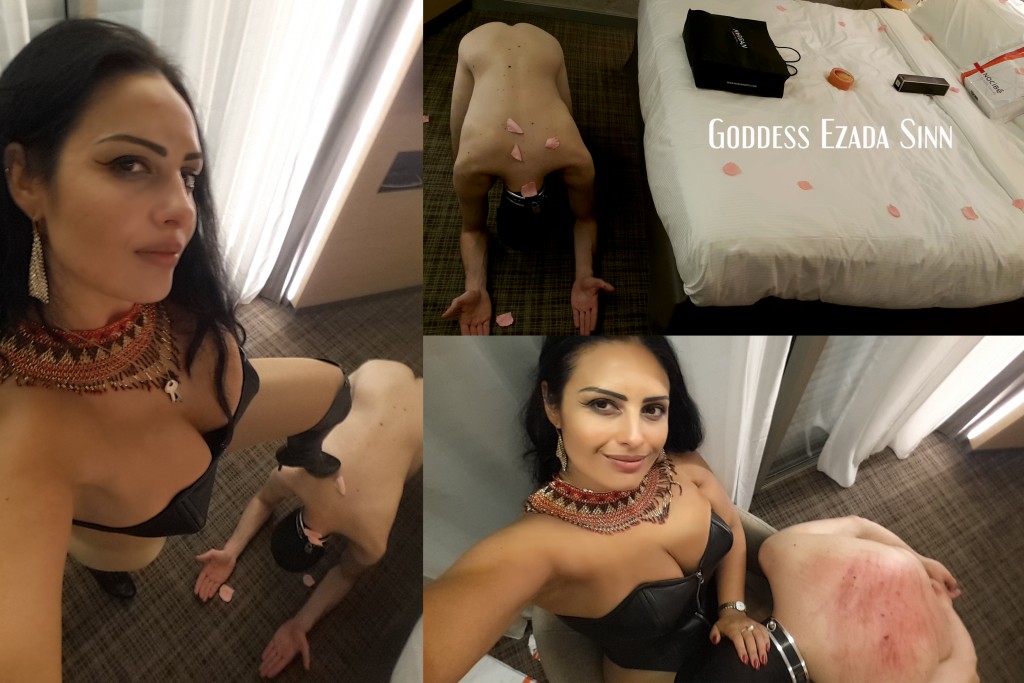 Three years ago this slave made himself a gift for his birthday – a private session with Me. Since then, he continues to serve Me almost every month, during weekend breaks in different parts of the world. Last week I met him in the south of France for our 3 years anniversary. As usually, he got Me a lot of gifts, and I felt it would be nice to reward his generosity this time. Every gift will be rewarded with My Russian whip: the more I like it – the more whiplashes My slave will receive. Watch Me open My presents one after another, trying (some of) them and "rewarding" My slave for each one. Oh, by the way, have I mentioned he hates whipping?
This clip shows a part of a private session and was filmed with a GoPro camera on a tripod (fisheye effect removed).
Buy this clip from My c4s store
A real D/s relationship!