During my stay in the fabulous Residenz Avalon, I had the chance to experience the unique sensation of being in captivity under the reign of Goddess EZADA Sinn.

I slept in a small cell smallest than 2m², finally I was trying to sleep.
I do not want to miss the arrival of my Mistress. Thus, each footstep on the floor (the cells are in a basement without any natural light), I threw myself from the small mattress to put me on Waiting position in case of my Mistress would open the door of the basement. Moreover She could appear at any time, even in the middle of the night, I admit I had trouble falling asleep. I had knelt more than ten times so that not missing the majestic entrance of my Goddess.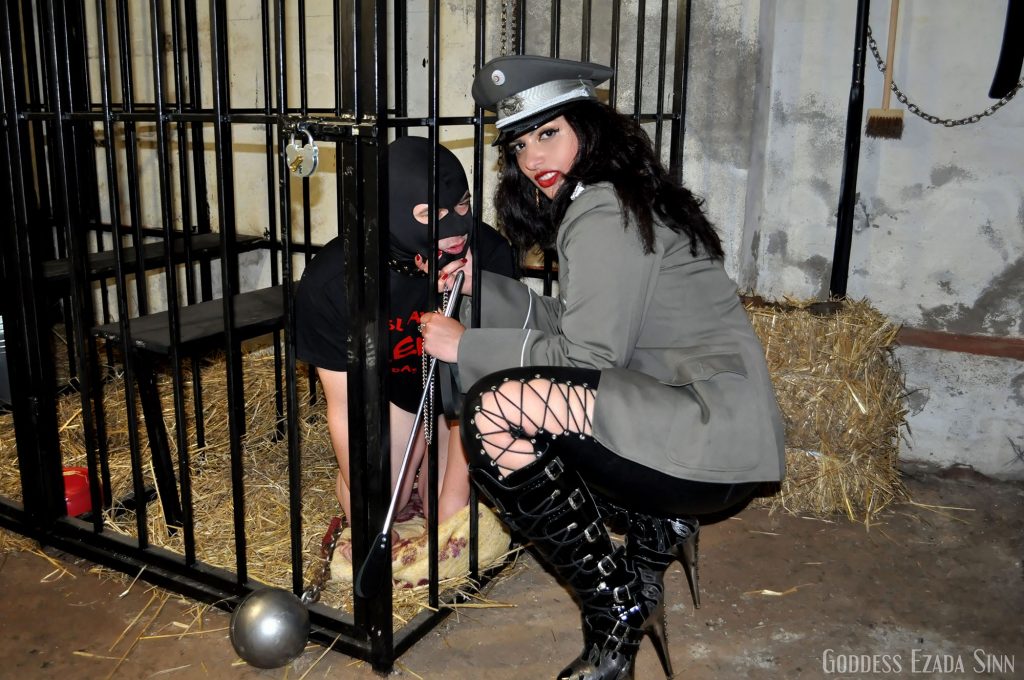 By the morning, I think, without any influence from the outside world, sound, brightness, … I cannot accurately estimate at what time I could sleep.
Suddenly I was awakened by the firm, fast and clocked step of Mistress Ezada Sinn. The sound of her high heels on gross cellar floor sounded like an alarm melody that you cannot avoid. I prostrated myself in a flash, yet despite heavy eyes, hands outside of the cell.
She opened the door, slid Her favorite riding crop on each rod cells while screaming:
"wake up slave !"
My body froze from head to toe
She stopped at my cell and put Her soles with conviction on my palms. I was impressed by Her voice, her spurs that adorned Her Boots. I was afraid, I could not raise my head, I had no right. My place is much lower than Her calves, Her ankles, I should be in a pit (such as a cell of the residence where you are completely buried in the ground) to be in my place in comparison to the Greatness of my Highness.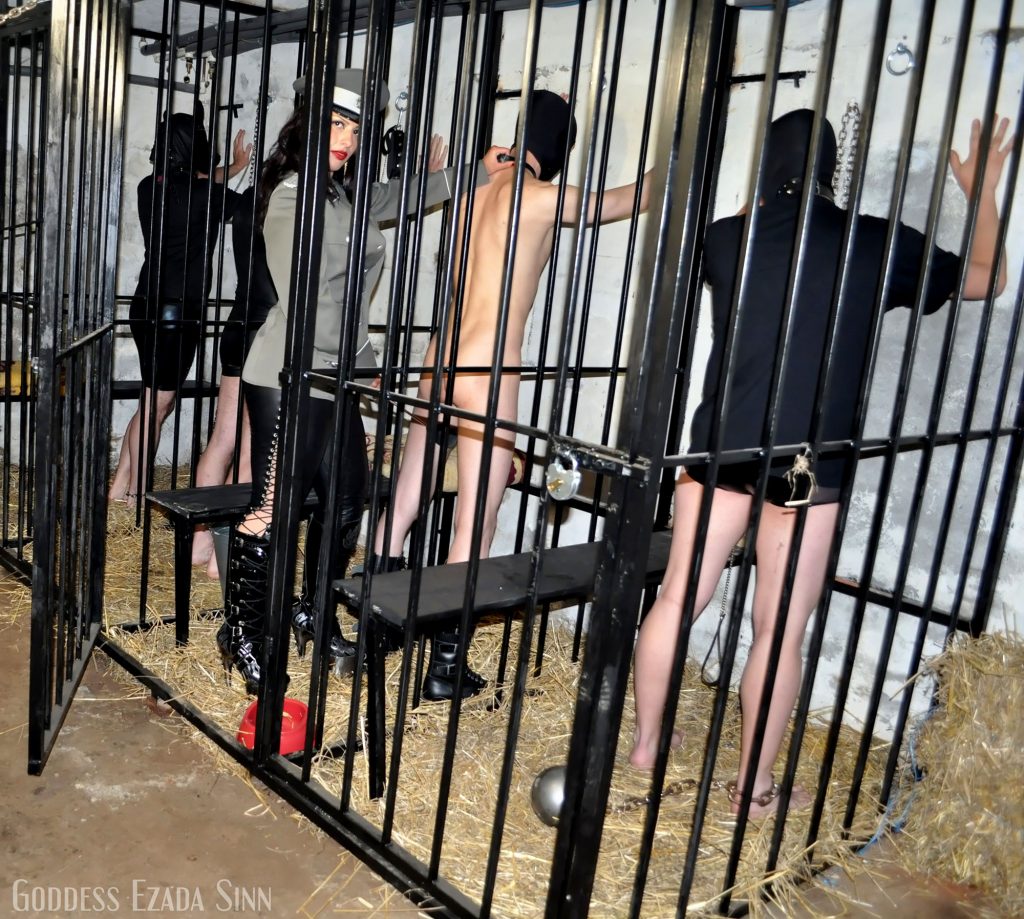 She ordered me:
"Kiss my boots, slave!"
After dropping kisses with the greatest devotion and indescribable relief to see the Mistress of my life, She exclaimed:

"slave, look at Me!"
I looked up with biggest difficulty in the world. Her Over the knee Boots curve Her calves, Her knees and the lower part of Her thighs to perfection. I discovered successively She wore her Ralph Lauren's leather pants, a black belt, pure white blouse, small leather driving gloves. When I arrived up to Her face, I was blinded as a child who is dazzled by the light of the day.
Was I dazzled by Her beauty, Her coldness, Her greatness, Her aura?
Was I scared to meet Her determined eyes, her brilliant and sadistic glance?
Was I dreaming?
Or simply I was amazed by the magnificence of my Mistress after being separated from Her for an indefinite period but far too long for me?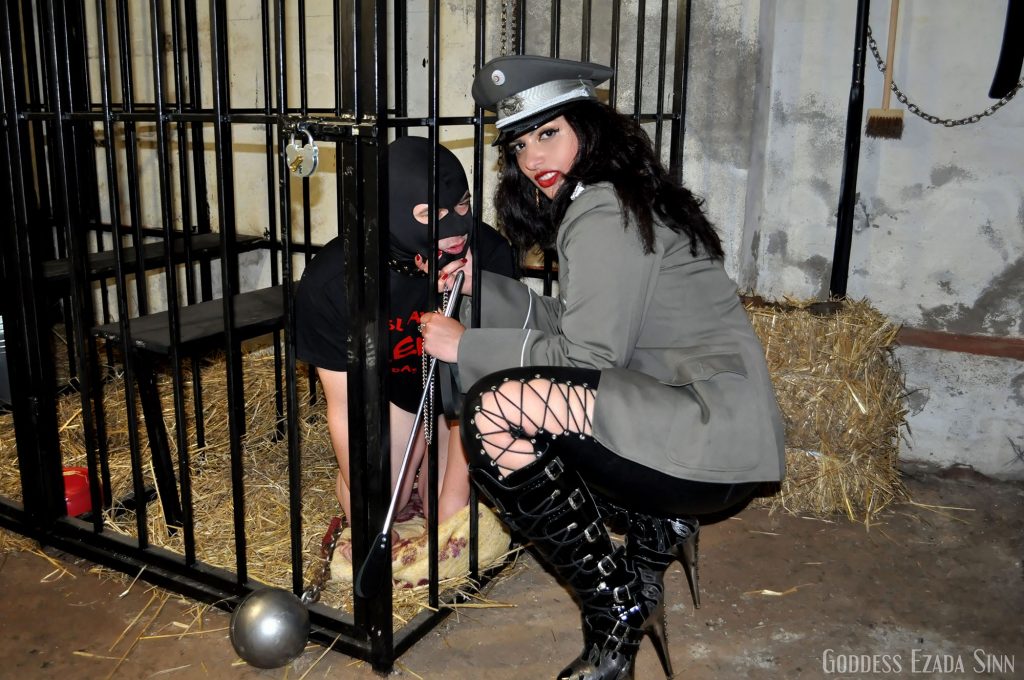 I finally widened my eyes. She was immaculate as usual, a spicy red lips, a brilliant face powder, Eyes to die, Her long shiny black hair falling down to Her unique kidneys like the mane of the strongest lioness. Her head wearing a military hat from the highest Officer Grade giving Her an extra dose of Governess of the Residenz, an untouchable Goddess. Simply, I met a Goddess, a true, by Her elegance, grace, charisma. She had put me a lot in my eyes *, as we say in France. (* Elle m'en a mis plein les yeux)
She asked me if I spent a good night with a sadistic smile so that to show me that She loves to feel me locked up here with no comfort when she could enjoy the night in her large bed with Her slave-husband looking at me through the camera constantly filming the cell.
Then after opening the padlock locking the door of my cell, She ordered me:

"Heel position!"

I followed Her as best as I could, because She walked with a quick step and basements of Avalon are not welcoming to my knees, like the metal staircase leading to the private apartments of Madame.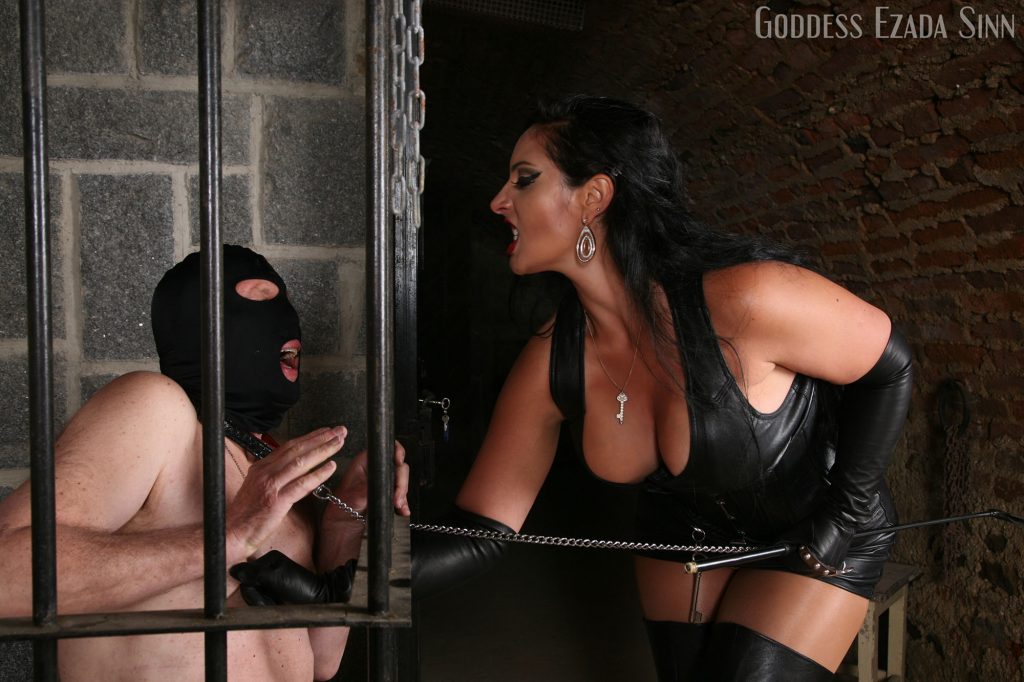 She opened a door on the 1stfloor and I knew instantly what she expected of me.
A large examination room with a shower and a transparent toilet bowl in the middle of the room. The big day was so happened. I was going to have the honor of receiving the Mistress's breakfast. The one She was prepared the day before, She has fashioned for the whole night.
I was really excited to have this opportunity.
But would I measure up?
Would I be able to enjoy everything, appreciate this ultimate reward, the divine unction, this sacred meal?

She pointed me with a snap my position, under the transparent bowl by opening a small hole, then closed it around my neck.
That's it, I was now a human toilet for my Mistress.

As usual, to live the moment even more intensely, She began to tickle my mind by Her divine words:

"you will be my full toilet today, you Will receive My breakfast this morning, you will eat it all and you will love it. My ass is the source of your food, you belong to Me, I can use you in any way I want, like My private toilet."
I began to feel an erection increasingly strong, just listen to Her words and imagining the moments that will follow.

"you will become an extension of My anus, be both sub-shit and recycle. you will continue the sublime and mysterious work of transformation of the insider matters in My body, to keep the benefit that was not good for Me but still profitable to an animal like you. purcelus (my nickname means Pig in Romanian language), pigs are sometimes fed excrement recycled, they bear very well and that is good for them should be good for a purcelus "
Then She laughed with a no dissimulate pleasure so that to humiliate me psychologically before starting to degraded myself physically.
My heart kept beating louder and suddenly She unbuttoned Her expensive leather pants before sitting down on the toilet.
I think this is probably the most shuddering moment, the most intense and enjoying thrill in my life.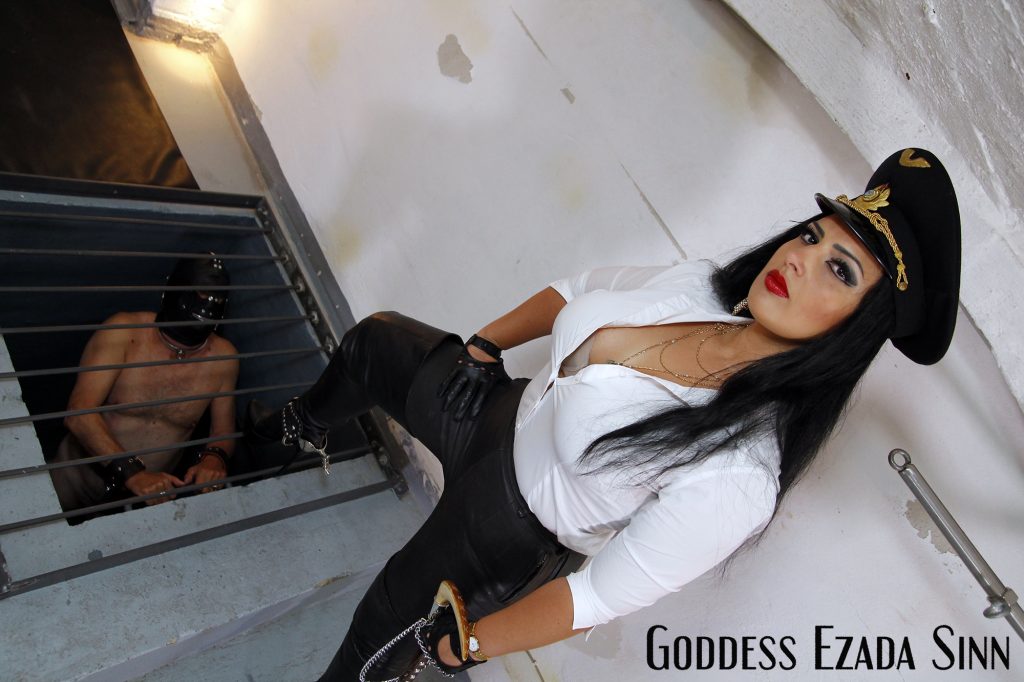 I said in my head :
"now, you do not-have the choice, you-have to do it for Your Goddess, for our love".

Then slowly, sensually, I felt Her fruity champagne that flowed more abundantly in my mouth. Before seeing Her caviar releasing it from Her divine source, from Her Majestic den.
I did my best to receive all of Her breakfast in my mouth until i am overflowed by her Brown shower.
I savored every grain of caviar without difficulty with a certain gusto, despite a somewhat consistent texture and an aroma releasing the stronger flavors than the last one.
She left the room and ordered me to swallow everything, clean everything, like a real flush mechanism.
Even alone, I hastened me to eat it all. I do not know how I could eat the whole before the return of my Mistress. Maybe because I had not eaten for almost 24 hours and only a few remains of a meal from my goddess 48 hours ago.

She came into the room, told me to rinse my mouth and face. I could not stop thanking Her for such a unique reward :
" thank You Goddess, thank You my Empress, Te iubesc Stapana mea"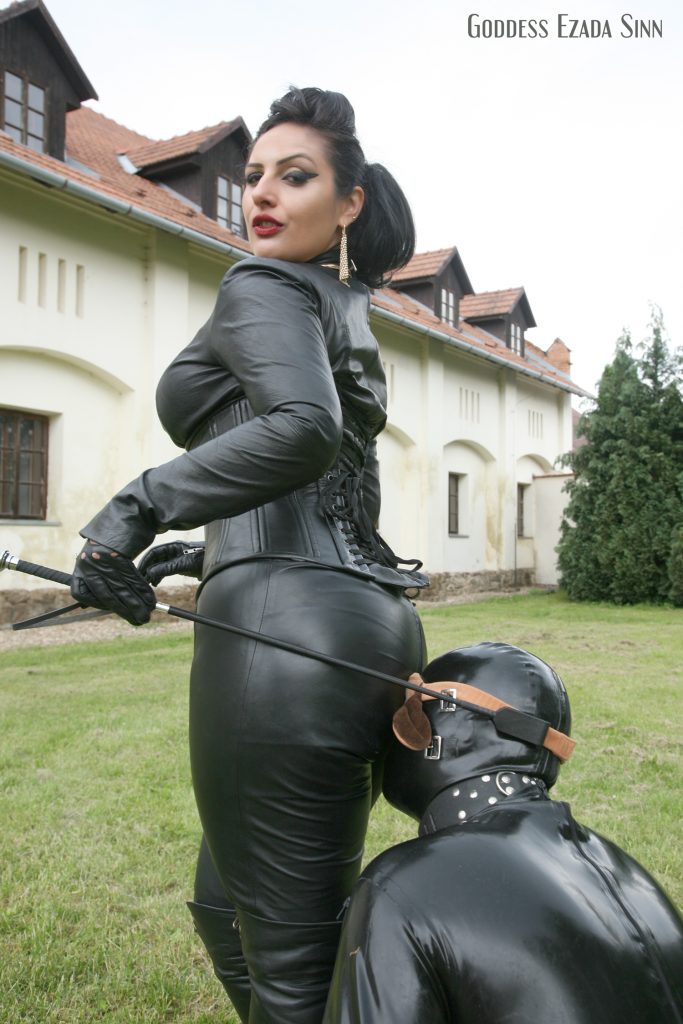 I was on a cloud, as satiated after a memorable breakfast. a piece of my mistress was in me, I was a little more closer myself of Her, of Her Intimacy. From now on, nothing will be as before, I will serve Her as a Human-toilet whenever She wants, wherever She wants, 24H / 7D.
Will I be able to accept this honor daily whatever the color, smell, and consistency of Her Breakfast, or another diner.


She put me a humbler and ordered me to go back waiting Her in my cell. I executed immediately, on all fours. Arrived in my cell, I wondered if I had not dreamed those wonderful moments, this delicious morning at her feet, under the awesome buttocks of my Goddess.
I went back down to paradise, just as I went back down to the basement of the residence Avalon.

My last doubts to know if I dreamed or I lived an unforgettable morning disappeared when my Mistress arrived an hour later, a nasty single tail in Her right-hand ….