Control, it lies at the core of human life and society. For as long as humans have existed it has been the case. Some are in control, others are controlled. Each has a place in society. Goddess Ezada Sinn is definitely in control, She loves control. Goddess enjoys having control of every facet of Her slaves lives. What they eat, when they eat, how they eat, how they use the toilet. All these things and more will be controlled by their Goddess. Her beauty and charm make it effortless for Her to take over.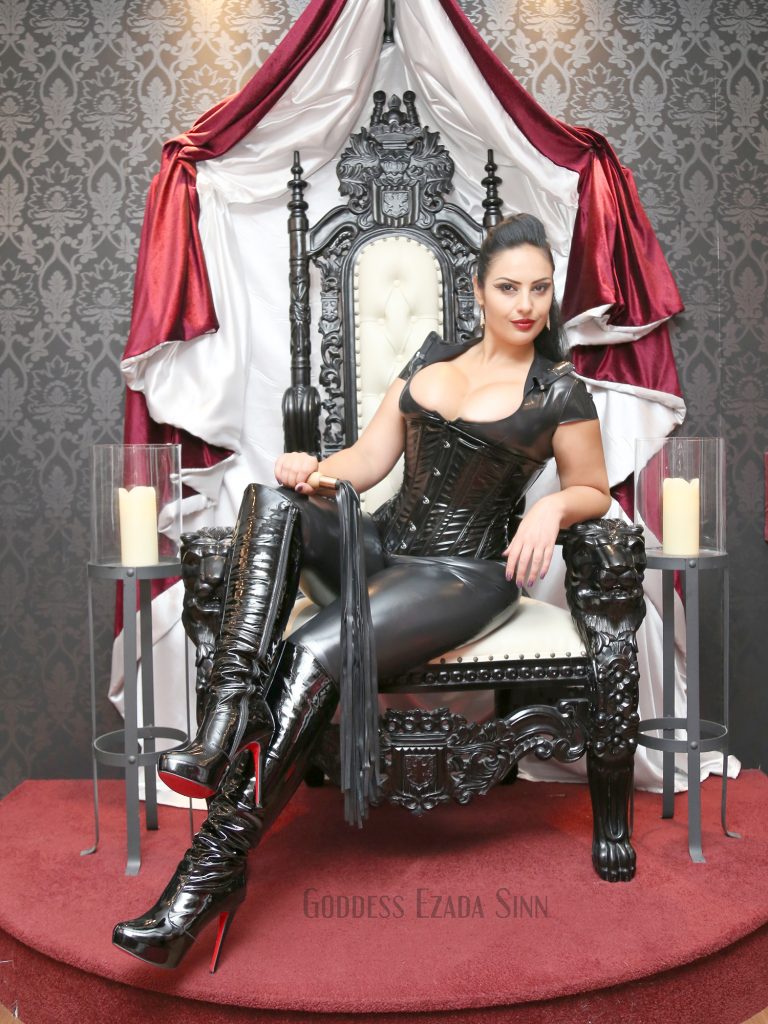 It was early in my training when Goddess began to take control, and it was as easy for Her as breathing. i had just started Goddess' advanced training when Goddess told me i was no longer allowed to pee standing up. This is just the beginning of Goddess taking control of the most intimate and natural activities. At home or work having to sit down to pee does not present a problem, but imagine when one goes to a football match. All the cubicles are full (usually of people smoking), it is tempting to cheat, but Goddess' command is firm in one's mind. So, wait one must and venture into the smoke filled cubicle to sit down to pee as Goddess wishes.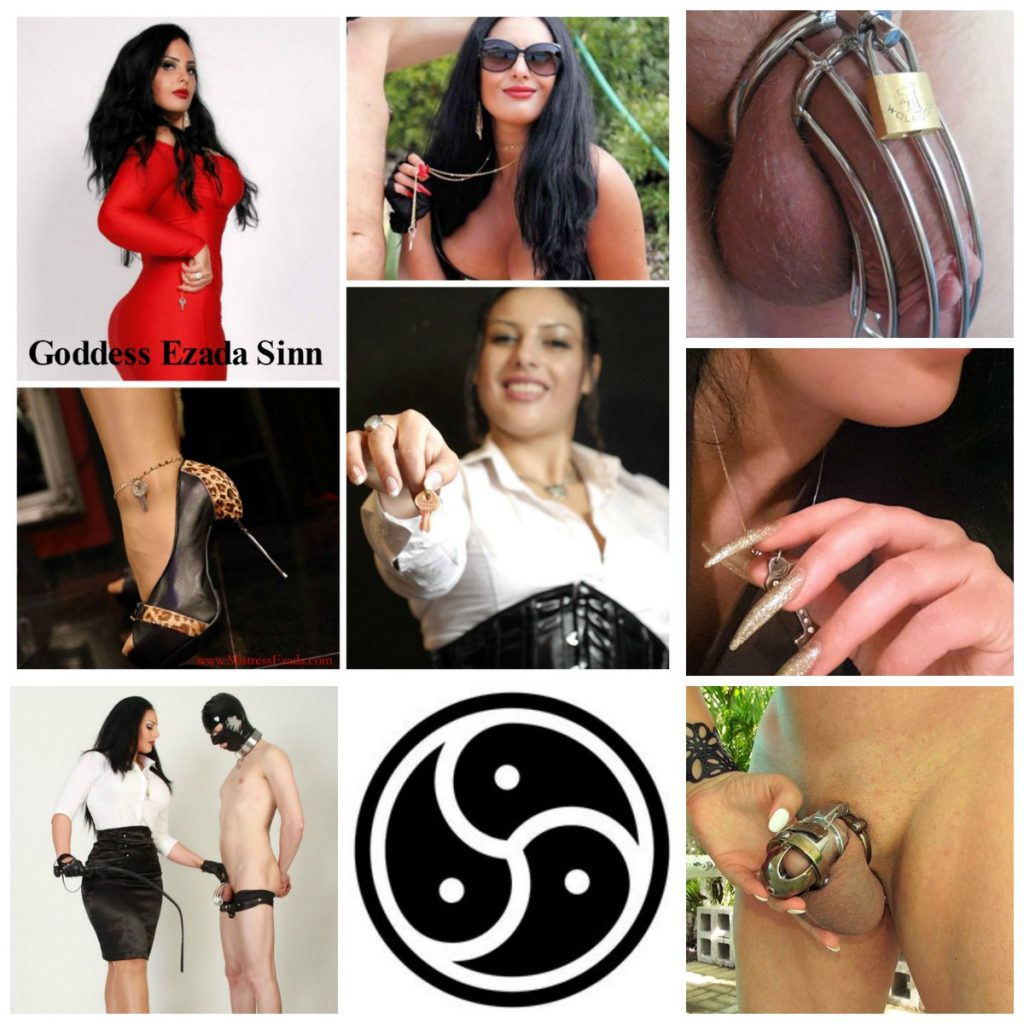 Orgasm control……..this is one of Goddess' most favourite things. Goddess will have as many orgasms as She wishes, the slave only when and how She wishes. One never knows how or when one will be permitted to orgasm. One thing is for certain, it will be nothing like before Goddess took control. Goddess likes to have Her slaves locked in chastity devices, but whether locked or not, the slave is not free to orgasm at will. If not in chastity one must exercise mental chastity. In some ways mental chastity can be harder than being locked, having the ability to touch oneself but not having permission can be torture. Goddess, of course, knows this and uses this to increase Her control over Her slaves.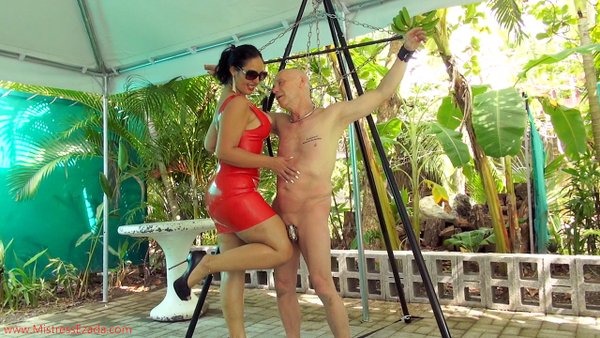 Goddess will continue to find new ways to demonstrate Her control. you may be going about your day as normal when a message from Goddess appears. "Edge yourself for me". This is sweet torture, finally having permission to touch oneself but knowing that no pleasure will come of it. To bring oneself to the edge of orgasm time and time again is a most frustrating experience. The desire to continue and cum is strong, but again, Goddess command is firm in one's mind "do not cum".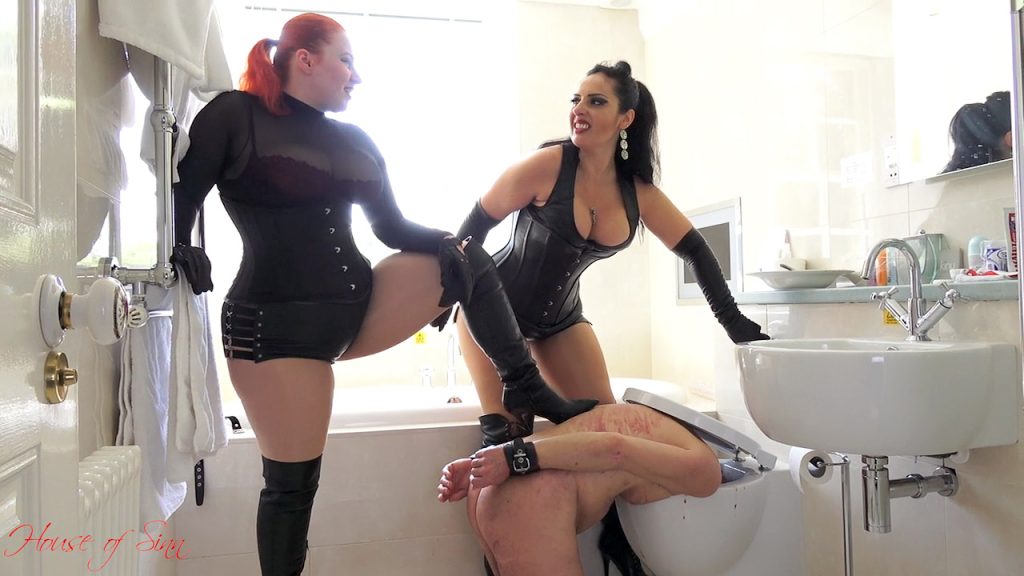 When one is permitted to orgasm, it will be how and when Goddess decides. In a way which will amuse Goddess. It may be humiliating or it may be painful. A message may come through "eat it", and you will dutifully go ahead and carry out the humiliating task. Alternatively, you may find tabasco sauce being used in ways you never thought it would. Let me tell you, tabasco sauce hurts. It doesn't matter how painful or humiliating, you will do it because Goddess wishes it.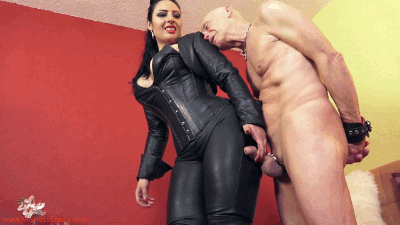 Her slave's diet will also be controlled by Goddess. A message from Goddess informed me i am now on a special diet. i am not fat, but Goddess wants perfection. Obeying Goddess' command, i have no more sweets and more salads. Yes, Goddess is over 500 miles away, but cheating has never entered my mind. Goddess holds such control that doing anything but follow Her orders is not even considered.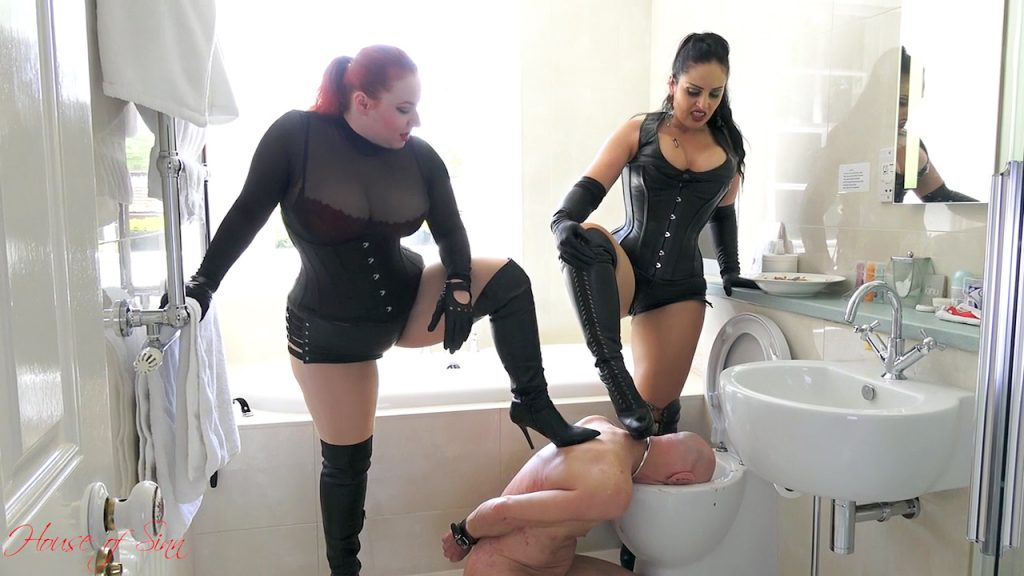 It is not just through Her explicit commands which Goddess takes control, there is a level of implicit control. Serving Goddess changes one's perspective, your own wants and needs seem unimportant. Your vanilla life becomes nothing more than a means to an end, the end being pleasing Goddess Ezada Sinn. The first thought in the morning and last thought at night will be of Goddess.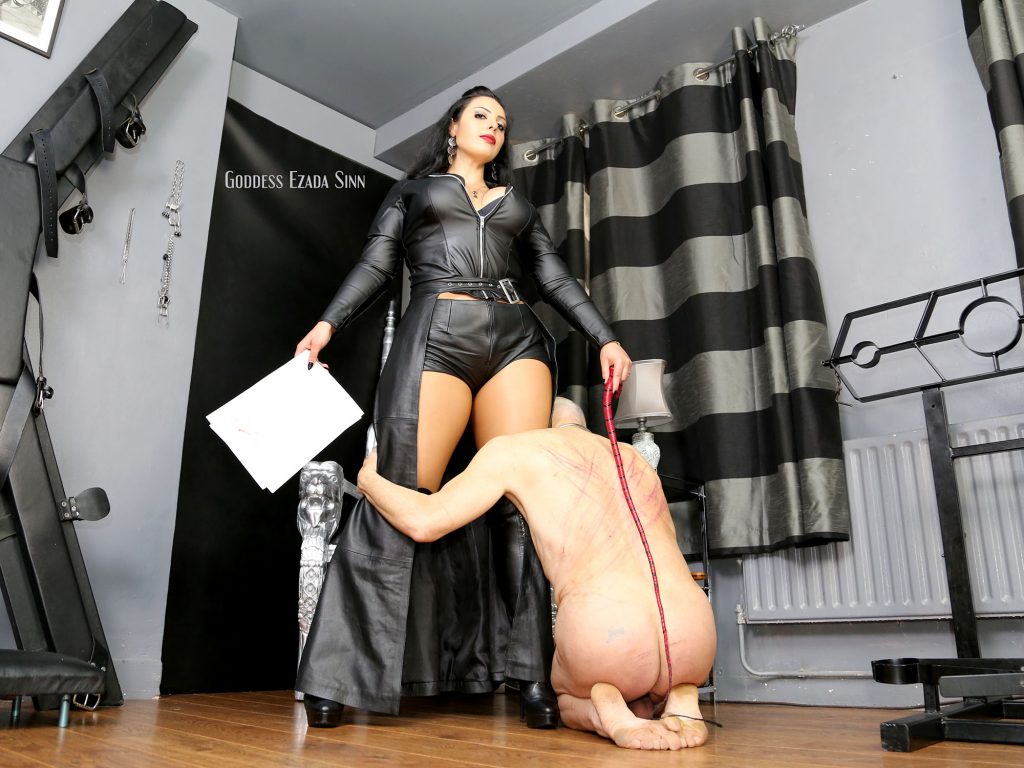 i wake up in the morning and the first thing i do is apply nipple clamps, i welcome the pain knowing that it is what Goddess wishes. In work, I carry on my job as normal, but always wondering if there is anything i can do to make Goddess smile. i create implements with which Goddess will be able inflict pain. It is a strange concept to make something knowing it will be used to bring one pain, but i do this to please Goddess. i send humiliating pictures and videos hoping they will amuse Goddess, dignity not important alongside Her beautiful smile.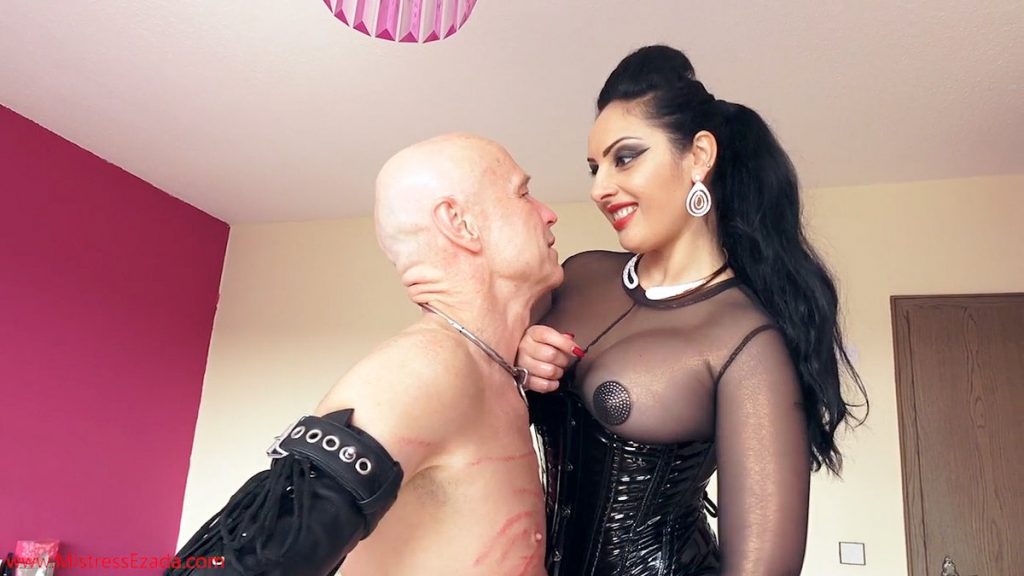 So, here i am, a once free male who longer has any control. i belong to Goddess Ezada Sinn and i couldn't be happier.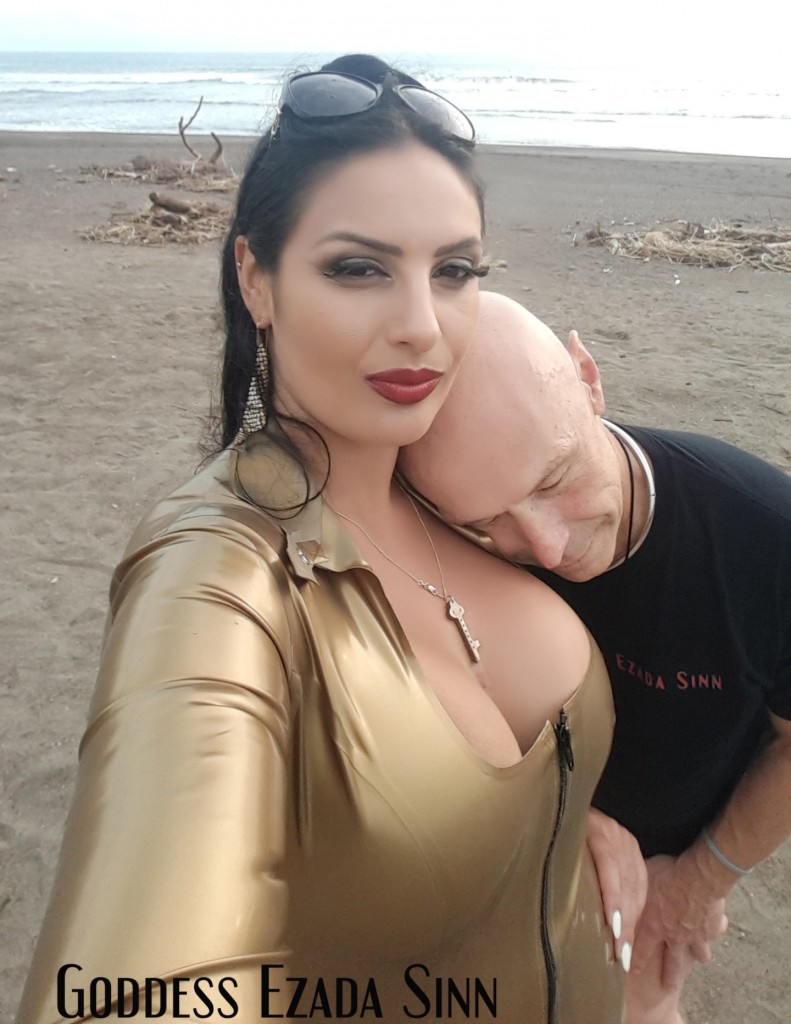 Blog entry written by My collared slave sit. I love My slave sit very much.