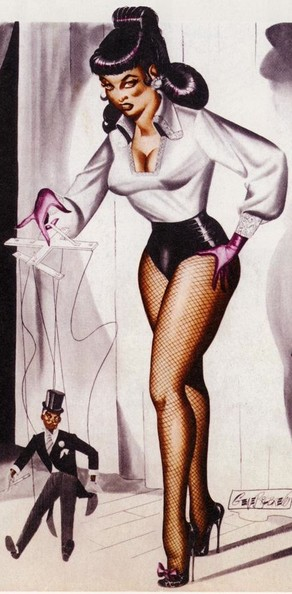 "Puppeteer" by Eugene "Gene" Bilbrew (1923-1974). Afro-American fetish artist who worked under his own name and numerous pseudonyms. Sadly he died by the age of 50 by an overdose of heroin.
He himself is long gone but his work is still alive. And for good reason. Could there be anything more true than showing that all those pathetic "gentlemen" are in fact nothing else but helpless puppets dancing on strings in our delicate hands…
But this is only the beginning. The end then will be looking like this …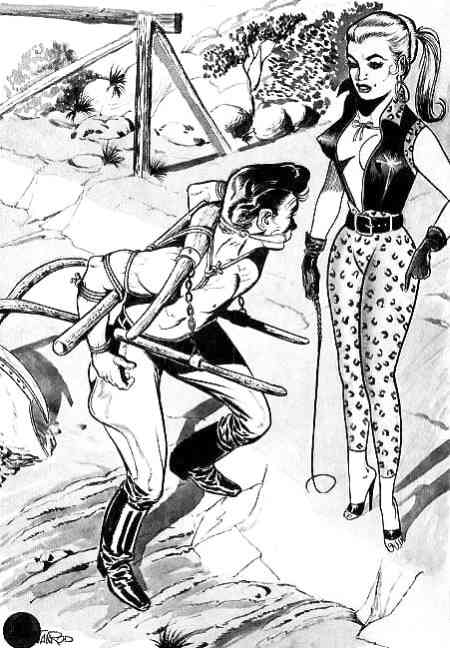 and Us and them will then have found the right place in life …
I do not claim any copyright in the picture(s) shown and dealt with in this article. The article is merely meant to cherish the beauty of the art and it is not at all intended to infringe any third party copyright. So if you are the holder of respective copyrights and want to have the picture(s) removed, notice Me on info@dominare.ro and I will do so immediately.