Perfectly manicured long nails are always attractive, but there is something more to them, especially when they are extremely long and sharp. Long stiletto nails are a statement!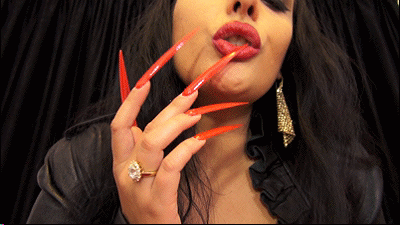 Taking control over you cock with My XXXLong stiletto nails
Just like high heels were in the 16th century proof that the person who wears them doesn't have to walk too much, the woman with long nails doesn't do housework. That's what husbands and sissy maids exist for.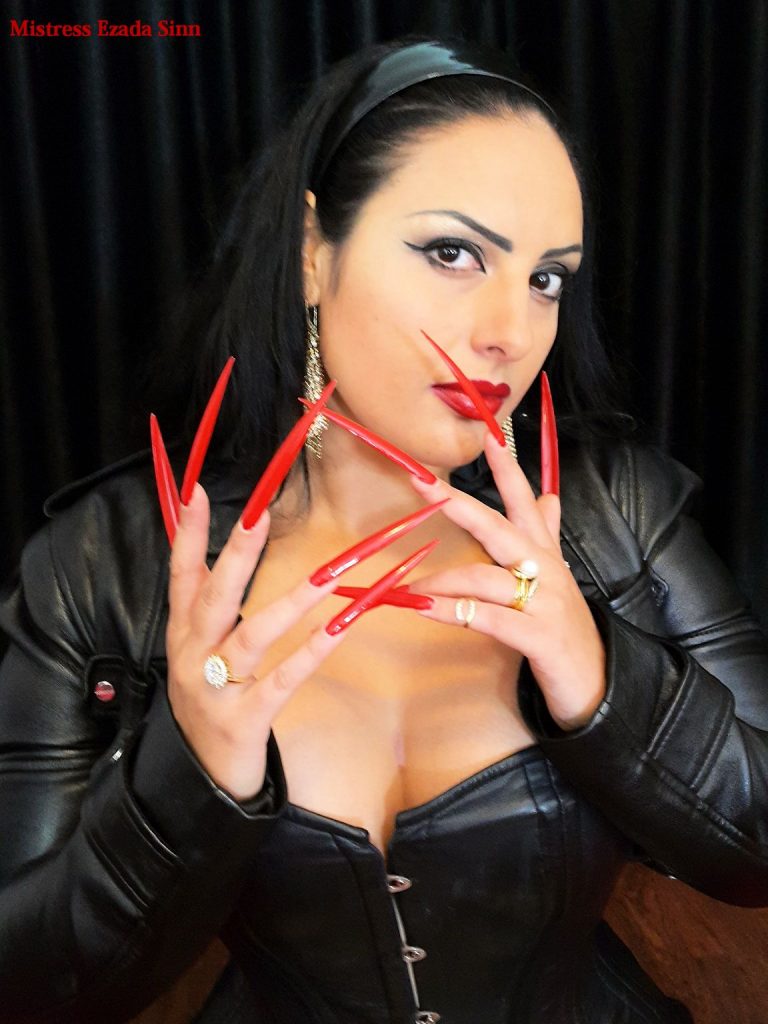 Putting clothes on, especially ones with little buttons, or made of very sheer materials, like stockings/pantyhose, can be a challenge with very long and sharp fingernails. But there is always a servant ready to help his Goddess in this matter.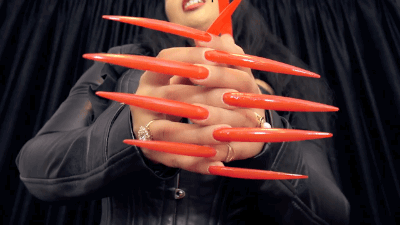 Long nails are elegant but can be turned into a real weapon. No need for any tools when I want to scratch or pinch My slave's nipples.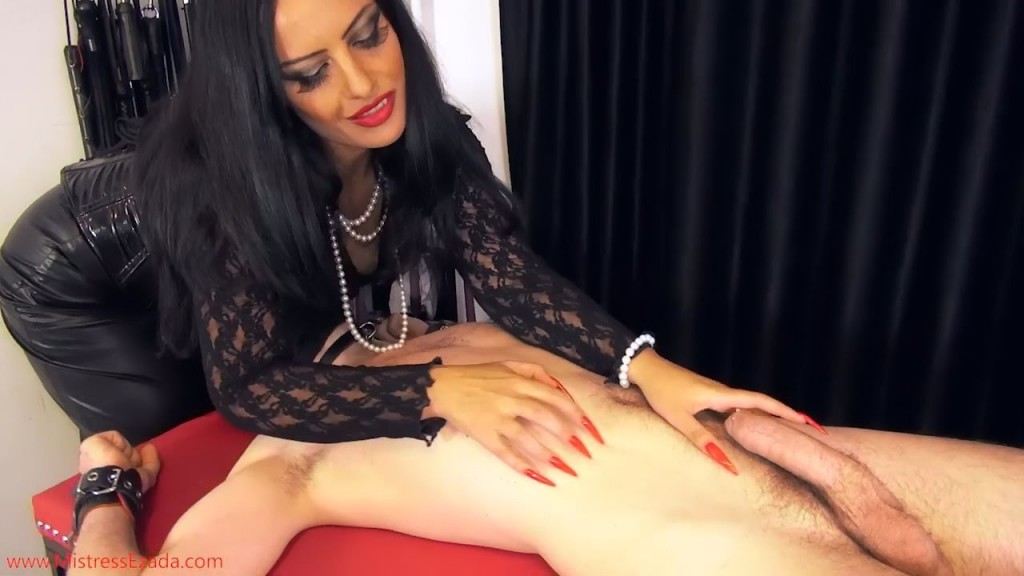 And, after the torture, My long nails can become tools to arouse My slave; the shiny upper part caressing the skin of My slave, My long nails being sucked and licked.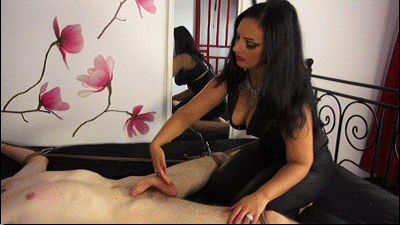 It is the mix between profound femininity and the dangerous femme fatale.
Check My clip store for lots of stiletto nails fetish clips.