"Addiction and withdrawal, the two go hand in hand to enslave the victim. You see, i have a problem; but there are no support groups, no GEA (Goddess Ezada Anonymous). i am addicted to Goddess Ezada Sinn.
i feel my cravings intensely, as much as the need to breath. i crave Goddess' presence, to hear Her voice, the warmth of Her smile. Watching Her clips helps, but it is not like the real thing. Like any aid to quitting an addiction, the relief is temporary. To quit entirely needs the desire to quit, i have no desire to quit my addiction. It has taken just 6 days in Her presence to make me hopelessly addicted. Goddess knows full well the effect She has, Goddess always knows. i remember Goddess telling me on O/our first meeting that She tends to create addiction. How true those words were.
So beware, dear reader, enter Goddess' realm with caution. Once you enter you will never leave. You will enslave yourself.
i worship Goddess Ezada Sinn, i belong to Her"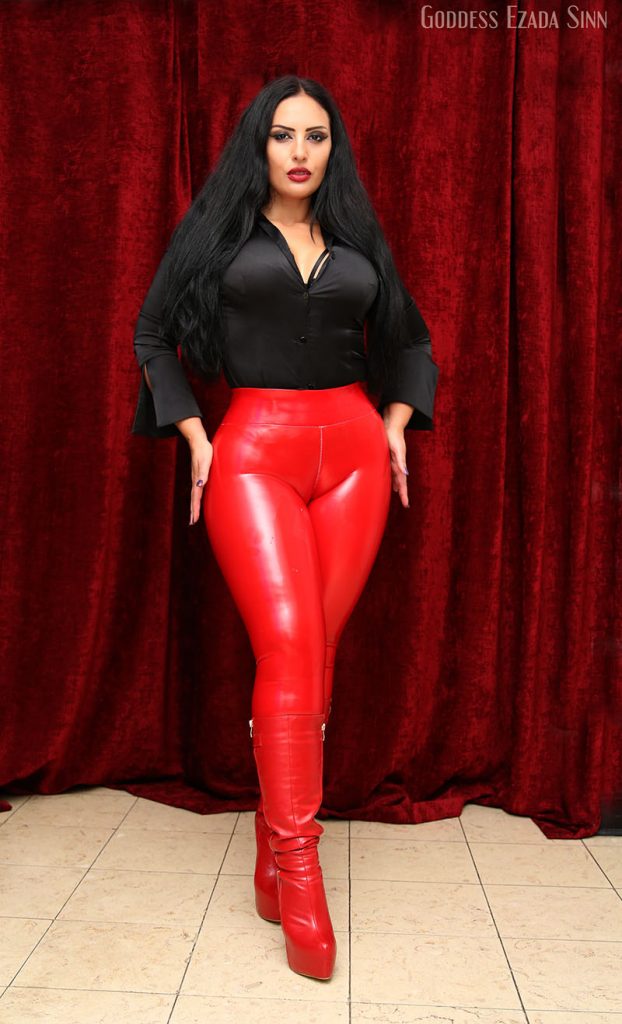 text by pink poodle