"Worship": German Dancer Olga Desmond, photographed for "Living Marble" in 1908.
The knowledge has been there for centuries. That´s how the relationship of the sexes has always been meant to be. Woman above men. The woman sitting on the column, high above the slave at her feet. Looking down on him. He is worshipping her, kissing her feet, adoring her. Does this not look so natural, so self understood? This is how I always have seen myself since I was a young girl.
Looking at pictures like this does not only arouse Me. It confirms My deep conviction that Femdom Supremacy will finally prevail over silly pathetic manliness.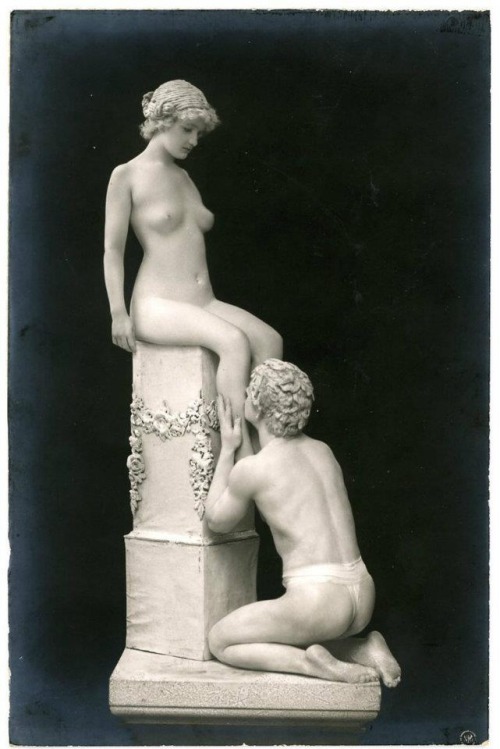 I do not claim any copyright in the picture(s) shown and dealt with in this article. The article is merely meant to cherish the beauty of the art and it is not at all intended to infringe any third party copyright. So if you are the holder of respective copyrights and want to have the picture(s) removed, notice Me on info@dominare.ro and I will do so immediately.