This is a photo that I sadly not know anything about, except that it was taken in the 1930s obviously. So it must speak and stand all for itself. And it very well does: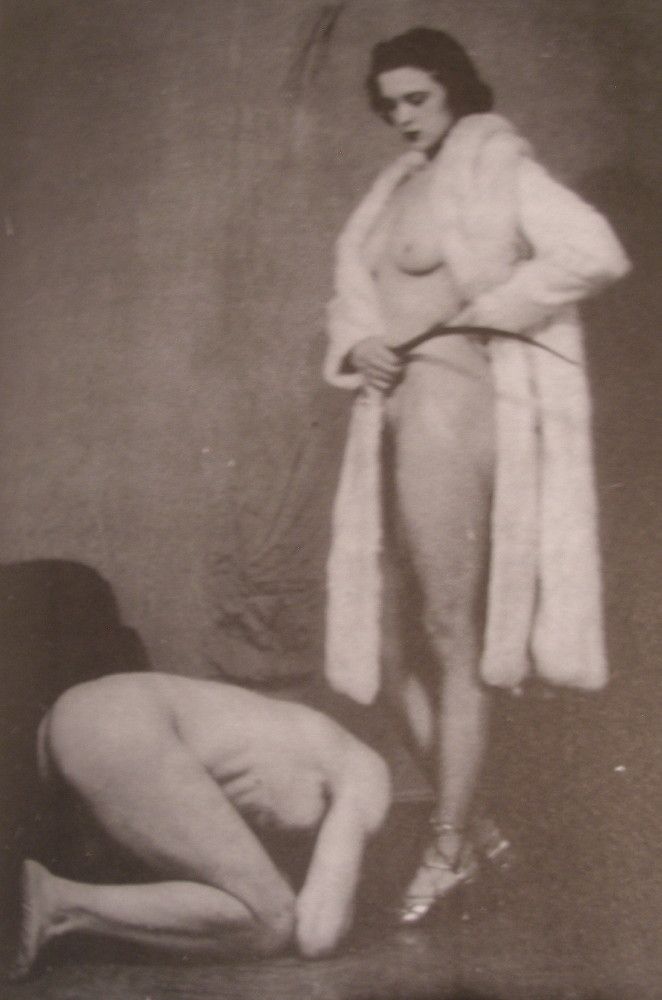 Not to good in printing quality I admit but oh My… Is this not the pure essence of Female domination? It does not look as if staged by actors, it seems so real. Thats why it so clearly speaks to Me. The kneeling male body tells us of his unlimited obedience, he totally submits to the woman above him. Her self assured look down on him. The way she casually presents her breast by opening the lush fur coat. Her beautiful sandals. The crop in her hand, symbol of her reign. Wonderful, I wished I knew more about that. Can anyone of you be of assistance here?
I do not claim any copyright in the picture(s) shown and dealt with in this article. The article is merely meant to cherish the beauty of the art and it is not at all intended to infringe any third party copyright. So if you are the holder of respective copyrights and want to have the picture(s) removed, notice Me on info@dominare.ro and I will do so immediately.