Submissive men naturally capitulate before Me, acknowledging My Female superiority and authority. I manipulate them simply because they are a male and I firmly believe that men are meant to be used, by powerful Females such as Myself. This is the natural order in My world.
Still, I know of certain women who are also submissive, and they like to give up control, to feel pain and abuse under My guise. Yet dominating a compliant sub girl is far different for Me from being in command of a willing sub male. But make no mistake, even if she is a Female, it feels wonderful and I enjoy My dominant role with her.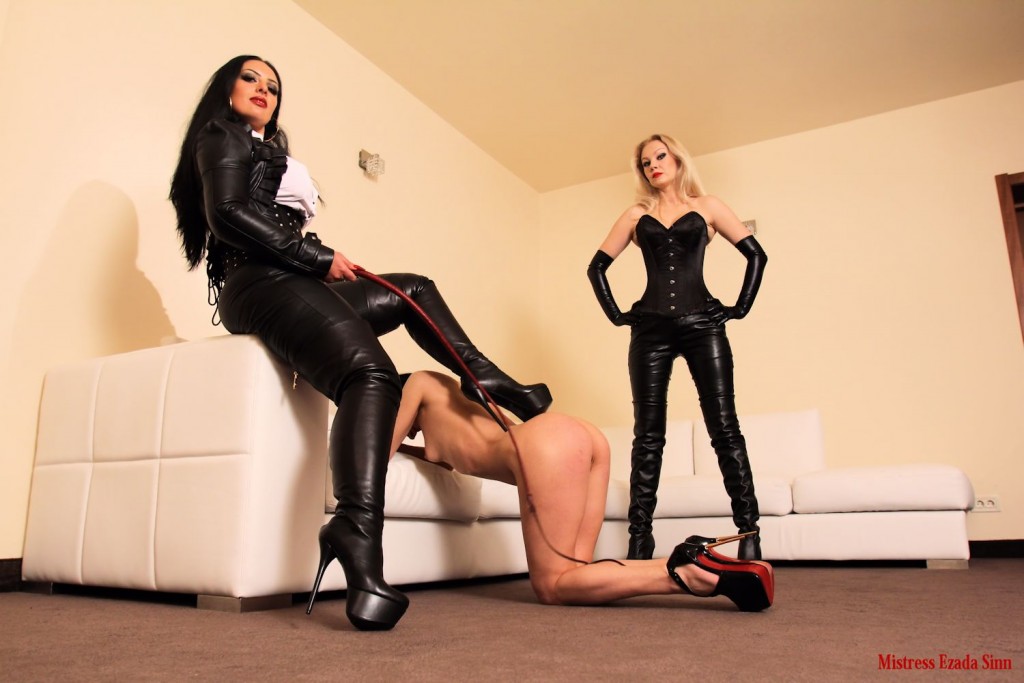 Here you'll witness Me with My friend Mistress Lilse, using a submissive friend of Ours. We teased, tormented and toyed with Her, using Our whips, long stiletto nails and leather gloved hands. We both immensely enjoyed the manner in which she celebrated the kisses of Our whip and the probing touch of our sensual limbs.
The pleasure I take when using a sub girl is tied directly to the enjoyment and satisfaction she experiences when submitting to Me. I genuinely care about the sub girl's pleasure, her gratification, her contentment, her satisfaction. All those qualities matter to Me. With a sub girl, it's not only about Me, it's also about her.
The direct opposite is true for a male. I do not care one little bit if he takes pleasure in being used by Me. With a sub male it's all about Me, period. When his pleasure turns to pain, the smile on my face widens.