Hello Mistresses and dear devotees,
I have just recently unleashed My newest FemDom endeavor "The House of Sinn", and I am delighted to bring this venture to your attention.
I have envisioned The House of Sinn, to be an enterprise that spirits the entire spectrum of FemDom fantasies and practices.  This project is dedicated to the pleasure and lust that any woman embodies, when they bring to bear and manipulate their submissive toys, in the ways they wish.
From the woman who believes in and practices outright Female Supremacy, to the woman who chooses to enact Mistress within the safe confines of Her own bedroom, every Female dominant is welcomed here at The House of Sinn.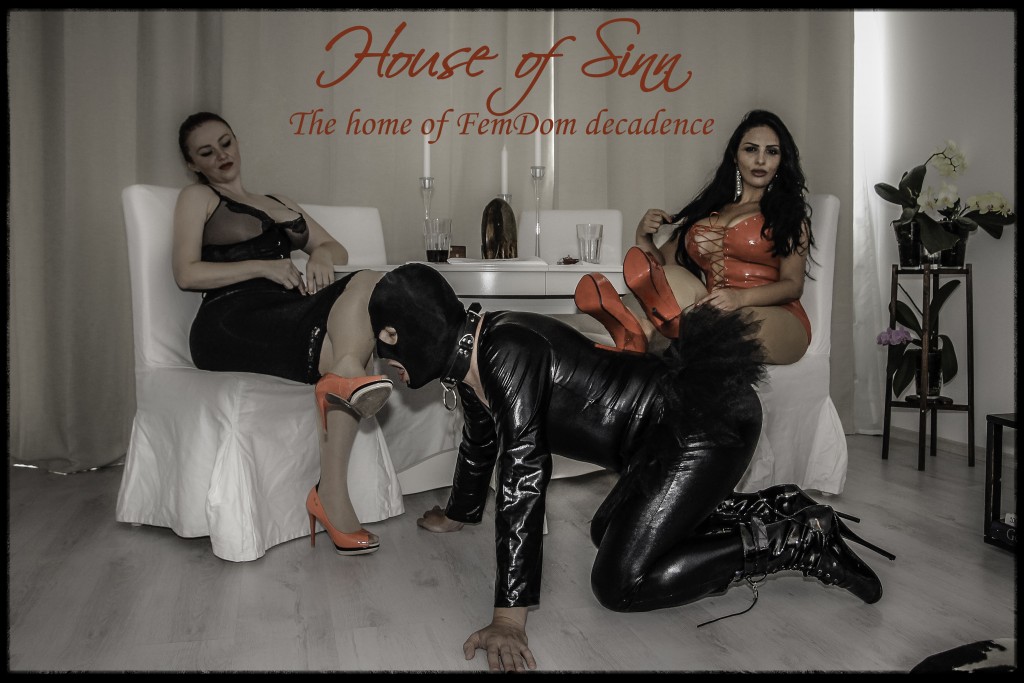 It is My wish to entitle every woman who sexually partakes in the activity of dominating the interaction of Her mate.  FemDom is about the empowerment of the woman, with certain rights and privileges that are outside the bounds and constraints that mainstream society imposes upon Her as an ordinary female.  Once She manifests the role of Mistress, it becomes Her right and privilege to explore Her needs, wants and desires as She so chooses.
The initial phase of this undertaking, will feature a c4s store composed of clips featuring My lady friends, other Dominas and Myself.  We have a dedicated Twitter and Tumblr account and you will find us on FetLife as well.  We are dedicated to updating and providing relevant content on a regular and timely basis.
So welcome to The House of Sinn, the home of FemDom decadence.  I welcome, your participation in every and any conceivable way.