So I was very excited when the four of us brought up the idea to put this masterpiece of Femdom art and fantasy to real life and come together for the first time in a joint photoshooting. We all have tight schedules so it took some time and preparation, we had to find the right location (Stuttgart) and a very talented and dedicated photographer (Germinal from Berlin, http://www.model-kartei.de/sedcard/fotograf/23530/) but now we finally have got it all put together. The Gag Shop shooting will take place in Stuttgart, Germany during the weekend of May 8th to 10th 2015. Once more a great happening that I am really looking forward to. Of course it is a private event so I will not be posting any details about the venue here and there will be no possibility for the public to join us. This will be off-limits for sure.
But for all of you out there dreaming of serving a Goddess in the flesh, there is good news. I will be extending My stay in Stuttgart for another two days to stay at the Domatrix studio of Victoria Valente (http://www.domatrix.info/) as a Guest Mistress on Monday, May 11th and Tuesday, May 12th 2015. So for a few submissive creatures there is opportunity to meet Me alone for a session or even also Lady Victoria Valente and Me for a double session. you can contact Lady Valente or Myself over our website to secure your booking.
Booking in advance is mandatory.
And should you be really dedicated…:  I am looking for a slave to serve Me during the photo/filming days over the weekend. If you´re the one you will have to offer Me a tribute that will cover My expenses (hotel, dinner). I will not share the hotel room with you but you will surely be embarking for an unforgettable journey.
***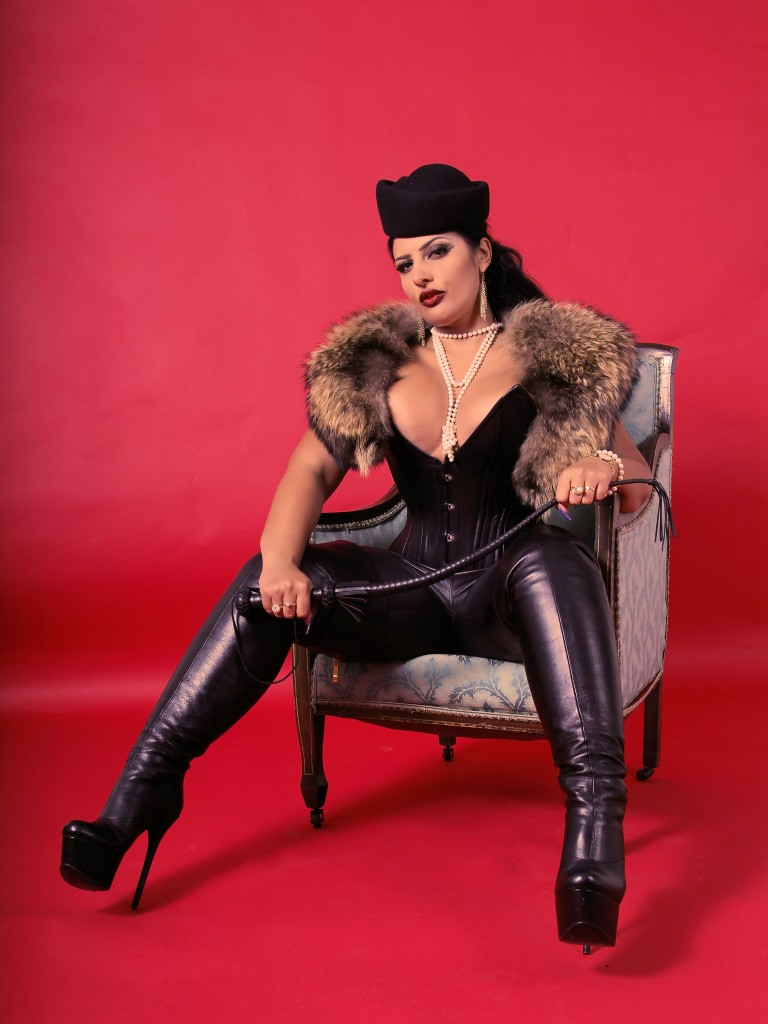 Read more about this project here: