People often ask Me about My style and preferences for traveling as it is well known that I love to travel around the world. I think that traveling really adds additional opportunities to My Femdom life. Especially when it comes to traveling in Asia. I have developed a real love for that region over the last years. This is not only because of the warm weather that is much more My cup of tea than the dreadful cold and dark drizzle of European fall and winter.
Apart from the climate I think My love for Asia is mainly due to the fact that devotion and submission are as of today much more a part of the peoples religion and culture than this is the case in not so good old Europe. Western countries are based on the concept of equality, in religion, in society, in culture. Asian countries are definitely not. They are based on the concept of leading and following. Think of what Femdom is all about and then understand My love for Asia. So I for example have beautiful memories of My recent trip to Thailand.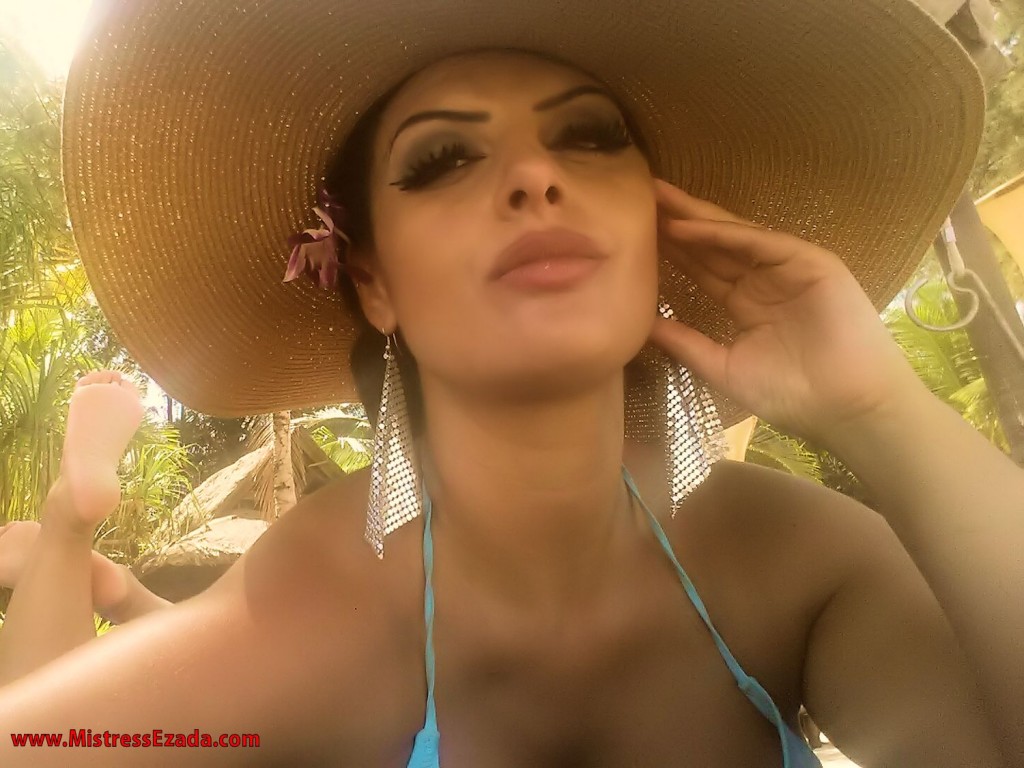 I will let you share My memories and My dear female readers might also find some helpful advice for their comfort in future travelling:
When travelling make sure to always be accompanied by an obedient slave to serve you. Don´t leave home without him. I never would. Honestly I can´t understand how I cold ever travel without a servant in the past. There are so many menial tasks to be taken care of along the way. Who else should do all that but an obedient slave or servant? From dragging my heavy luggage off the airport baggage carousel to opening the taxi doors to doing the check in formalities at the hotel reception to neatly stow away my clothes in the wardrobe to iron my blouses before laying them out for Me to wear …. It just goes on and on. So many things to be taken care of for the travelling Domme.
For My Thailand vacation in February I took along My juvenile pantyboi. Well by the time we embarked on that journey he was still called slave "s". I will explain later how it came to rechristening slave s.. And I must say, that slave s was not that obedient when W/we got started, but he sure was once when W/we had returned. he is one of My newer slaves and still quite young, in his late twenty's. I had been on a couple of shorter trips with him before. Lucky him, he had been allowed to accompany on several extended weekends all over Europe. Very much envied by My other collared slaves for such privilege. However W/we had never been together for a four weeks trip like the one to Thailand. And I must say that before the Thailand trip I was not at all satisfied with slave s. This is why:
If you see a male kneeling in front of a woman or see a woman whipping a male that might be Femdom or it might be not. You cannot tell just by the picture. You can only tell by the underlying motivation. The male might be kneeling there because it arouses him. It might just be an enactment for his selfish male sexual pleasure. This is not Femdom. In fact it is quite the opposite of Femdom. And sadly enough this is more often than not the true story behind so many alleged F/m relationships. They are not F/m, they are chauvinist males putting their female playmate into leather boots and pressing a whip into her hand. Bullying her around again after having indulged in their appalling jerking pleasure.
If the man kneels in front of the Female because she has put him there, if he takes the whipping, the pain, the humiliation, not because of his likings, not for his arousal, not to fulfil his own desires but hers, if he does so to pay deference to her: That then is Femdom. This is the concept of Female Supremacy that I do so deeply believe in.
The ultimate litmus test for this so important distinction is the question how the male will cope with the fact that his Female partner will be seeing other men. And that she alone and no one else will decide whether or not she will be doing so: Dating other guys with or without him being around. Experiencing emotional affection or staying cool and unmoved when the stranger will kneel down in front of her for the first time. Maybe even having sex with her date or ending the evening just after the last coffee after dinner in the restaurant. With telling her partner about it or leaving him in tantalizing uncertainty. All that being up to her own and free discretion only… Try this out with allegedly submissive men and at least three out of four will fail the test. But this is a story for another article.
Sometimes it is not that easy to tell and to understand the true motivation of the slave. It needs some time, experience and sensibility.  slave s. sadly had turned out to be a candidate of the "Do me" fraction. To make a slave overcome his inhibitions and kneel down in front of Me on a crowded market square is something wonderful. Being bugged by the same guy because he wants to be told to do so is big a turn off. A no go. Do you see the difference?
The simple task for slave s during the Thailand voyage was to do whatever it took to make this trip as comfortable and joyful for Me as possible. But not only that. The three week trip together with Me served as a test whether he was really worth of wearing My collar. Well, more an ordeal for him than a test to be precise. he did not know that initially of course. he only found out along the way.
His first task was to prepare the journey carefully according to My taste and preferences. The Thailand journey required a lot of work and arrangements. I planned to visit several cities all over the country so the slave first had to work out a tour and he of course also had to chose and book hotels and transportation.
There were always two reservations to be made for accommodation. One double room in a first class five star hotel for the Mistress and a single bed in a basic backpackers lodge for the slave nearby.  slave s. was only given a very tight budget for his own accommodation. And as he was not allowed to carry any personal money or credit cards he was not able to "upgrade". Having the money in hand 100 % seems to be the most important of all measures that a superior Female has to take in order to take control. I really cannot stress that point enough: Dear sisters, control the finances!
Basically there are two driving forces in life in general: Sex and money. Make sure that you hold them both firmly in the hand with the polished red nails. The slave shall have no money at all. So if the should have the wish to make any expenses he will always have to ask his keeper first. That will not only constantly remind him of his position but also keep him from the mere possibility to do anything of importance independently or even against the will and intention of the Mistress.
Arriving at the airport in Bucharest O/our ways split because  slave s. flying on an Economy's class ticket was not allowed to accompany Me to the Business class lounge. And there was no need for him to do so. Deprived from money and passport after check in there was not much nonsense he could engage in anyway. So I told him to wait for Me at the gate and gave him what was to become his in-flight reading. Seven pages of detailed instructions on his duties during the journey.
"you sure had not expected that to become a leisure journey for you, had you slave s.? Ah don´t worry W/we´ll be having a blast anyway." I smirked into his puzzled face when handing the papers to him.
"Just make sure, you know all of this by heart once W/we´re there. And by this I mean every detail of it. This will sure spare your juvenile ass some unpleasant encounters with My red single tail. It would not be too comfortable to try to sleep in your Economy seat anyway, so you might as well pass the time reading something useful. "
With this I left him to retreat to the calm comfort of the lounge and then later to the comfort and relaxing sleep on a Business class flight with Thai airways. We changed planes in Moscow but I had not felt like seeing  slave s. there as I had made the acquaintance of a nice and elegant lady on the plane. We had been sitting next to each other and spent the time with a lively discussion on life in general and submission and slavery in particular. She obviously was an experienced traveller and We later also used the three hour stopover in Moscow airport together to relax in the luxurious VIP lounge to which My Priority Pass that had been offered to Me by another slave for the journey had opened the doors.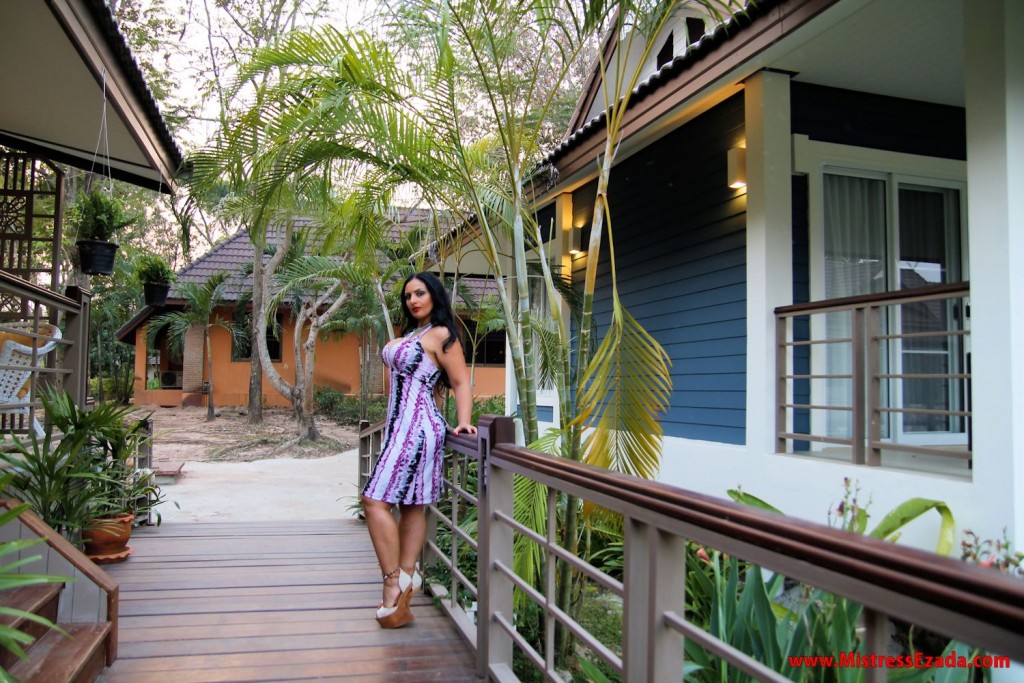 Curious about the further progress of My Asian voyage? Stay tuned to My blog for the next part to be published shortly.