You realize, I covet any opportunity to inflict My whip kisses upon the naked and trebling flesh of a willing or even unwilling male submissive.  When My single tail repeatedly cracks the barrier of agony, torture, torment, as the slave transcends into misery, despair, agony, it's the very moment I quiver in ecstatic Female supremacy and delight.  I am in rapture when they suffer under My hand.
Many might see My slave's as merely objects, objects to be used for My satisfaction, objects to be marked and seen, an object, a target, a victim of My bliss.  Yes, it is true and I use them as I choose, yet they are also My human property, and I covet them as well.
At proper times, I love to lend My slaves over to My dominant Lady friends.  It's the ultimate act of Female Supremacy, My slaves used as mere objects, used as I wish.  My slaves have no say in the matter, My slaves simply obey and follow orders as told.
During the recent incarnation of Madame Caramel's FemDom Garden Tea Party in London, I had the pleasure of lending one of My favorite personal slaves to Madame Caramel for a serious beating.  My slave complied without a moment of hesitation or question, just as he was trained to do.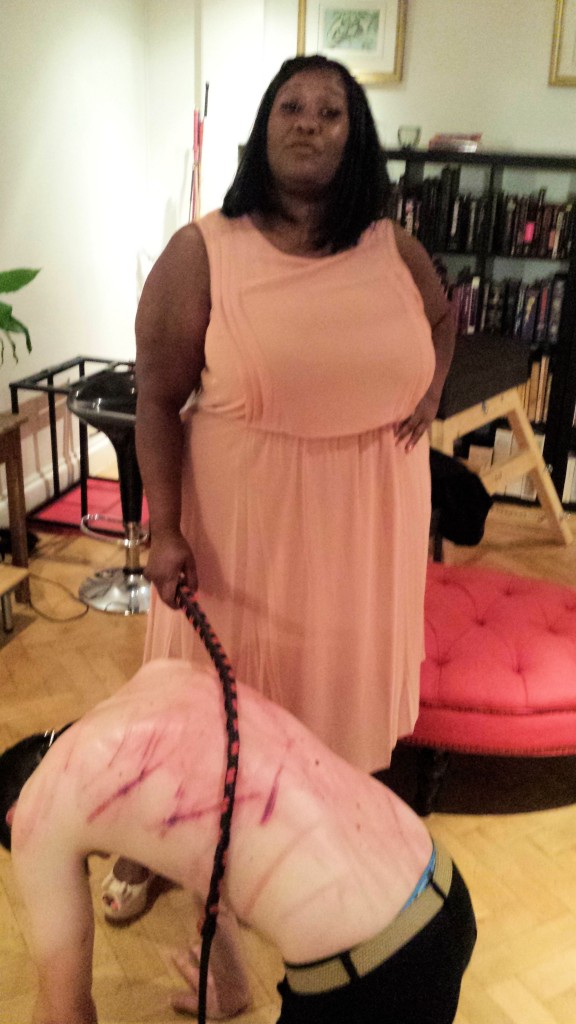 It was My pleasure to see him whipped, to watch Her inflict sweet suffering on his backside, to witness him accept the beating from Her, as if it were coming from Me.  I held his head in My lap, enjoying his heavily breath. I was proud of My slave, yet I expected nothing less from him.  I after all, am the One who has trained him.  Just look at the photo below, one which he sent to Madame Caramel and Myself the morning after his torment under Her lash, thanking Her for the whipping.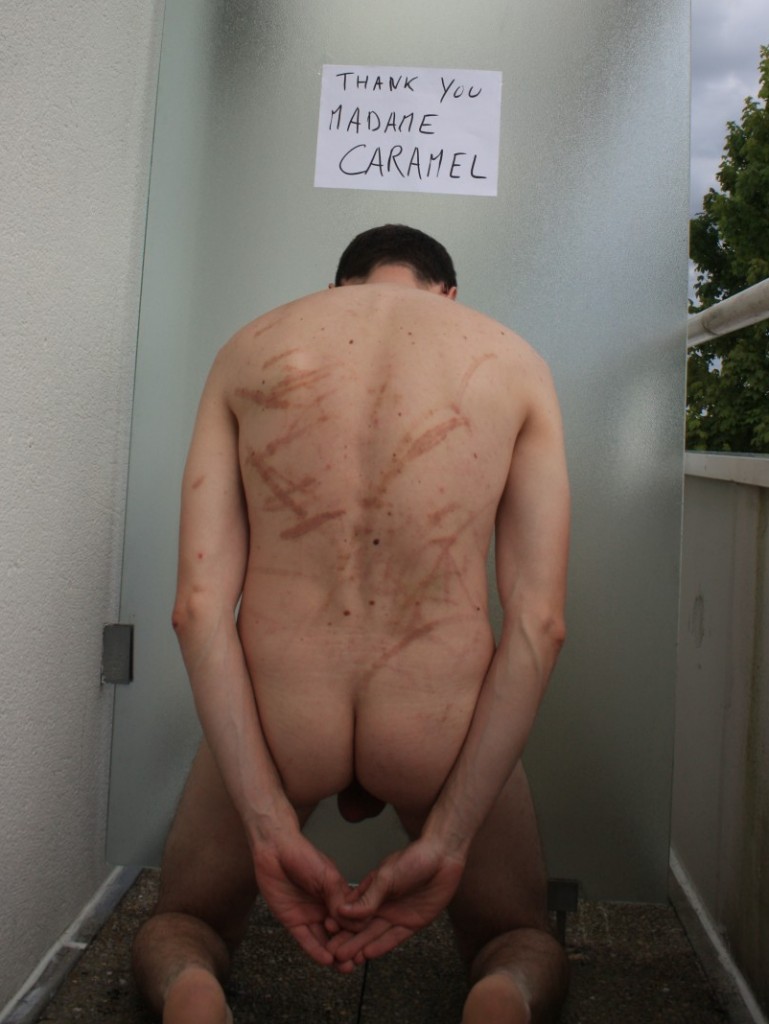 Yes, My slave is just an object, one to be used for My amusement, and pleasure. Yet, he is an exceptional example of what can happen when I find a submissive male I wish to train, shape and mold.