I can completely destroy this tiny piece of meat My chattel calls a dick just by stomping on it with My dangerously thin stiletto heels.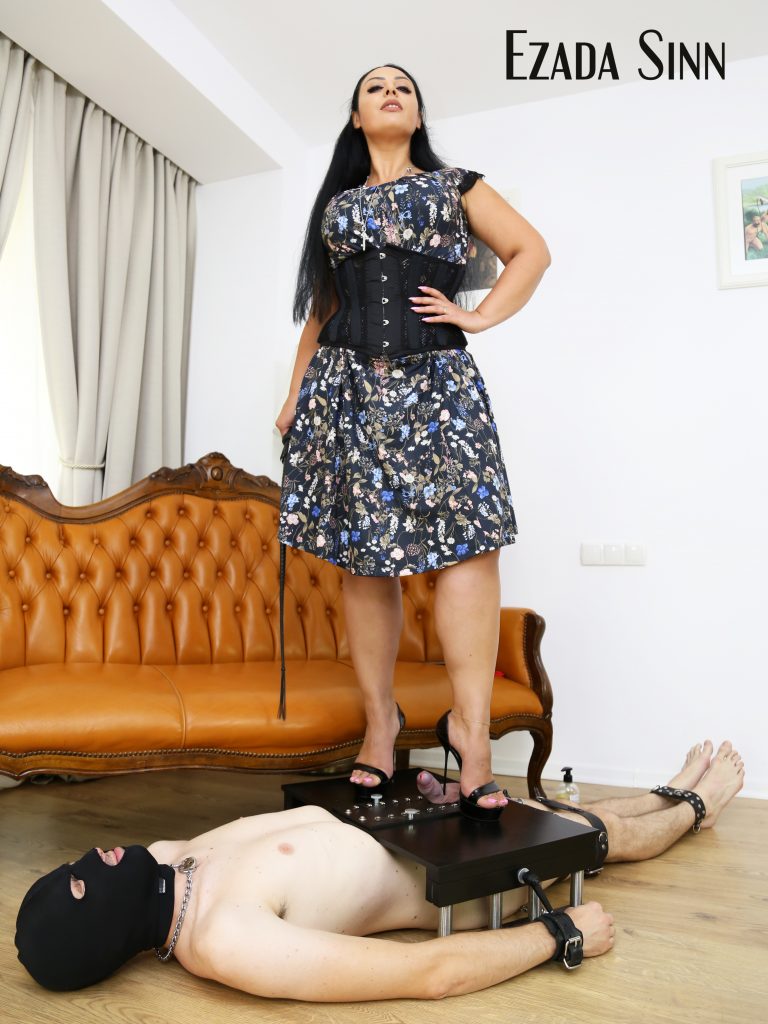 It is My right to do so if I wish, as I own this hunk of useless flesh. My boy's black and blue cock and balls are securely pinned on the Painful Table from X-Factory. There's nothing he can do to escape the crush of My soles or the lance of My heels.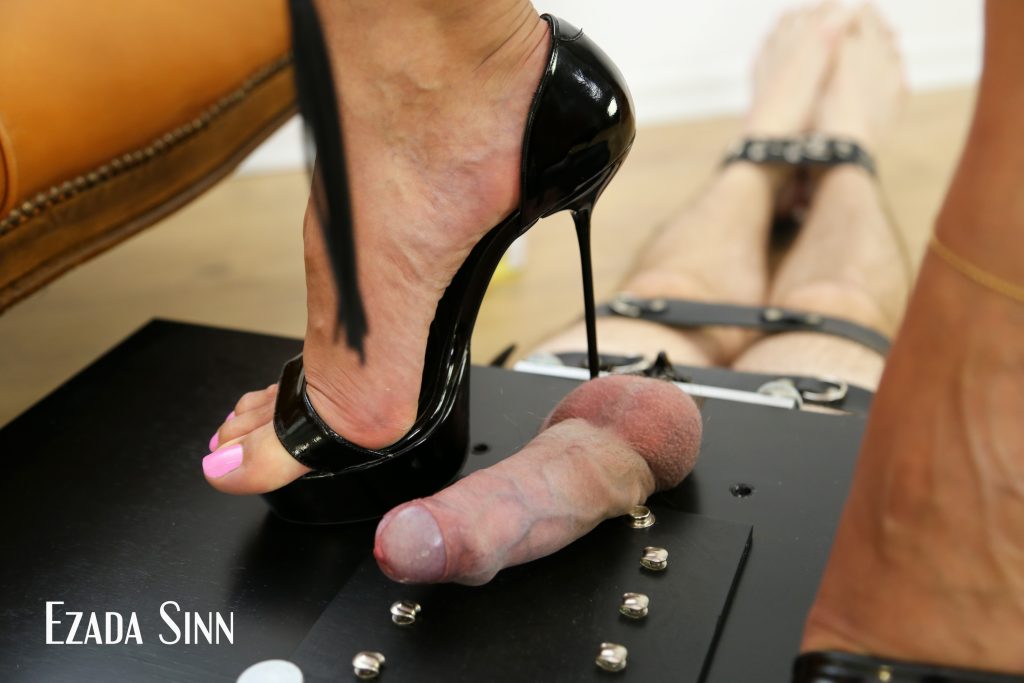 As always, My chattel proves how weak he and his genitals are, but since this is his last chance to shoot his load before being castrated, I'm going to drain his balls one final time. Erect or not, I will, as always, get what I want from My boy, emptying his balls in multiple ruined orgasms while I squeeze his balls with My feet to increase the pressure.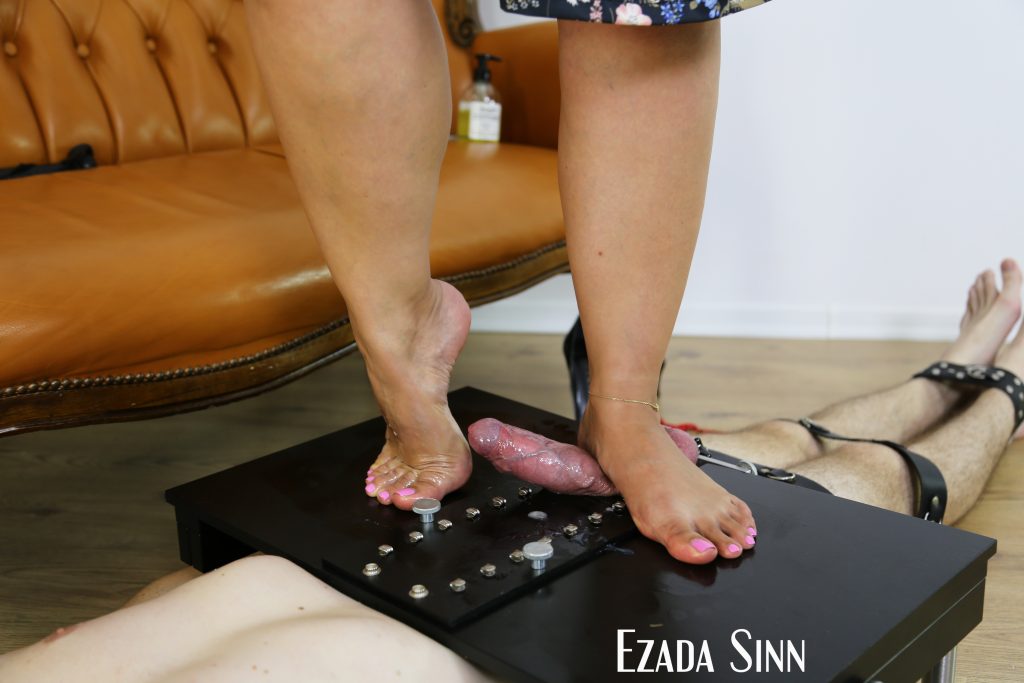 My chattel will be completely drained and emasculated before I finish using him for My pleasure today.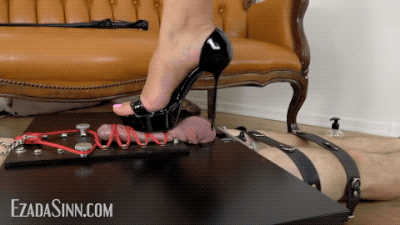 I love the "Painful Table" from X-Factory.at! Watch Me using it on purcelus in My latest clip: "The final ruined orgasms before castration"
EzadaSinn.com/21946407