It's a frigid windy day outside at Madame Catarina's Hidden Torture Farm and We are both comfortably dressed in Our full leathers. For Our slave, however, the chilly opposite is quite the biting reality, especially after We order him to strip naked.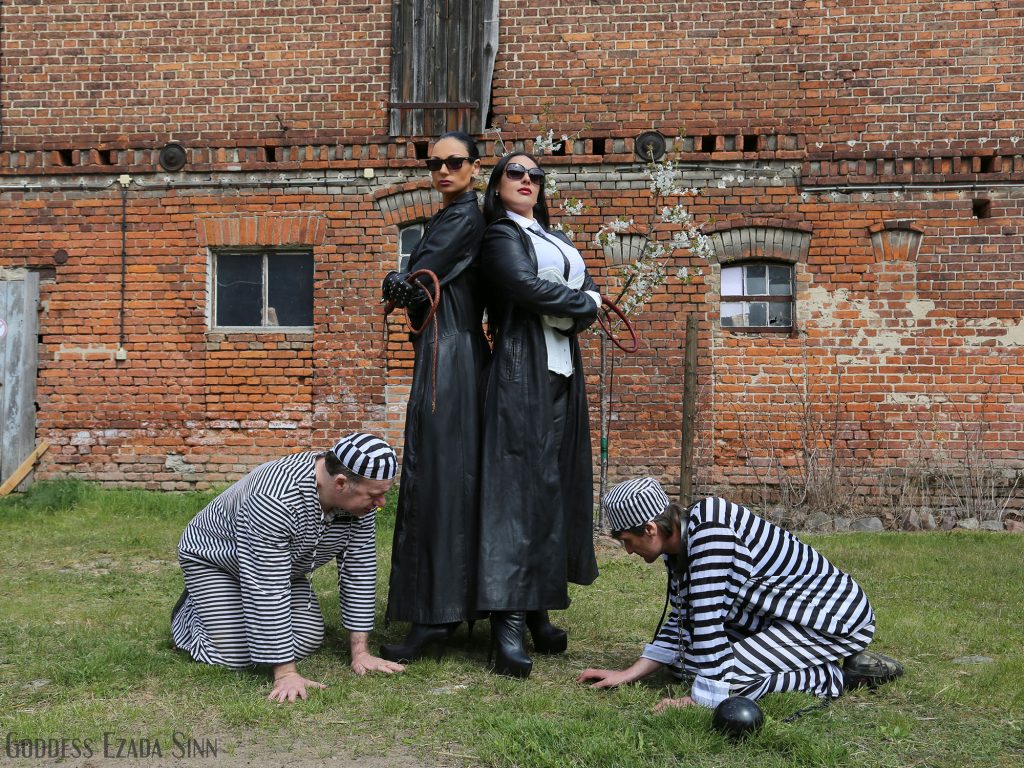 After witnessing his fellow prisoner being whipped, probably hoping he can avoid this fate, it's time for this slave to entertain Us. But for him the intensity of suffering from Our single tail whips increases tenfold as Madame Catarina and I intently beat him without mercy, just for the fun of it. From ruthless and useless manual labor tasks, such as carrying heavy stones lodged in the small of his back while walking on all fours and being whipped, to the red-marked chest the slave willingly exposes to accept the stings of My ferocious red snake whip.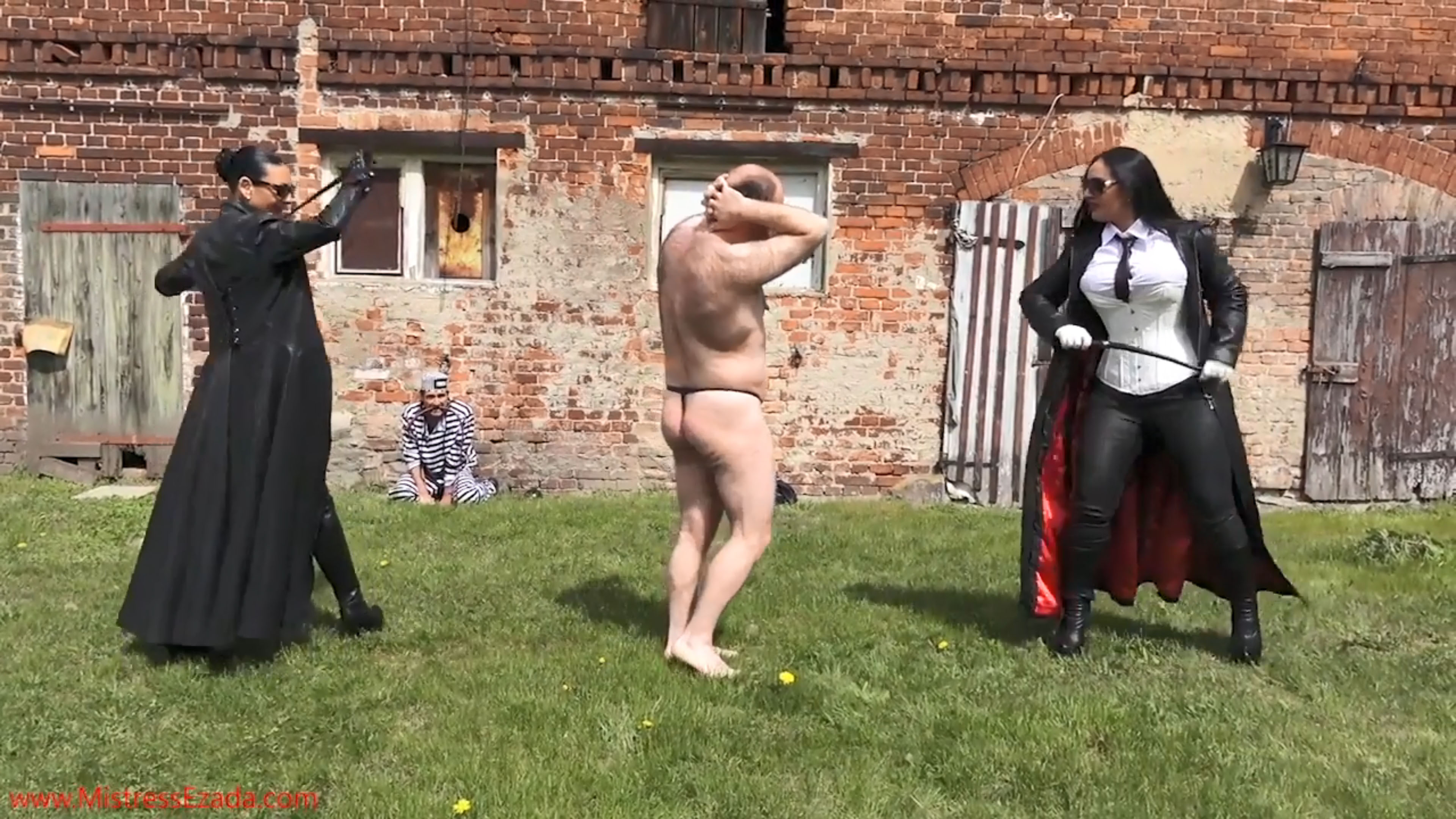 We don't care for one slightest bit if he's cold, uncomfortable, tired or in unbearable pain. Madame Catarina's and My pleasure is the only thing that matters.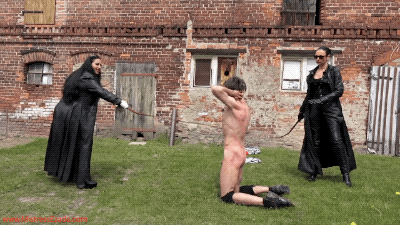 Hard labor and whipping – the fate of a slave