There is one genuine way, in which My slaves can prove they really love Me.  It is the same connection, through which I love my slaves.  Love means, you will take the pain I want to inflict upon you.
My slaves know how much I yearn to make them suffer.  How I lust to use my single tail whips on their naked cold bodies.  The more My slaves suffer, the more I enjoy it.  When a slave takes intense pain for Me, the more I care about the slave, because this is love to Me.  My slaves learn that this is the link between us, the only link that matters.
I shall break you down.  I'm going to destroy you with My whip.  Look into My eyes, I want to see your tears.  I want to feel your pain and sense your fear of My whip.  I will whip you more and more, till you collapse.  I will positively whip you, until you cry.  The whipping makes you become My slave. This is love.  This is the connection, the link between us.
Look at the picture below.  Better yet view the clip entitled "The link of love"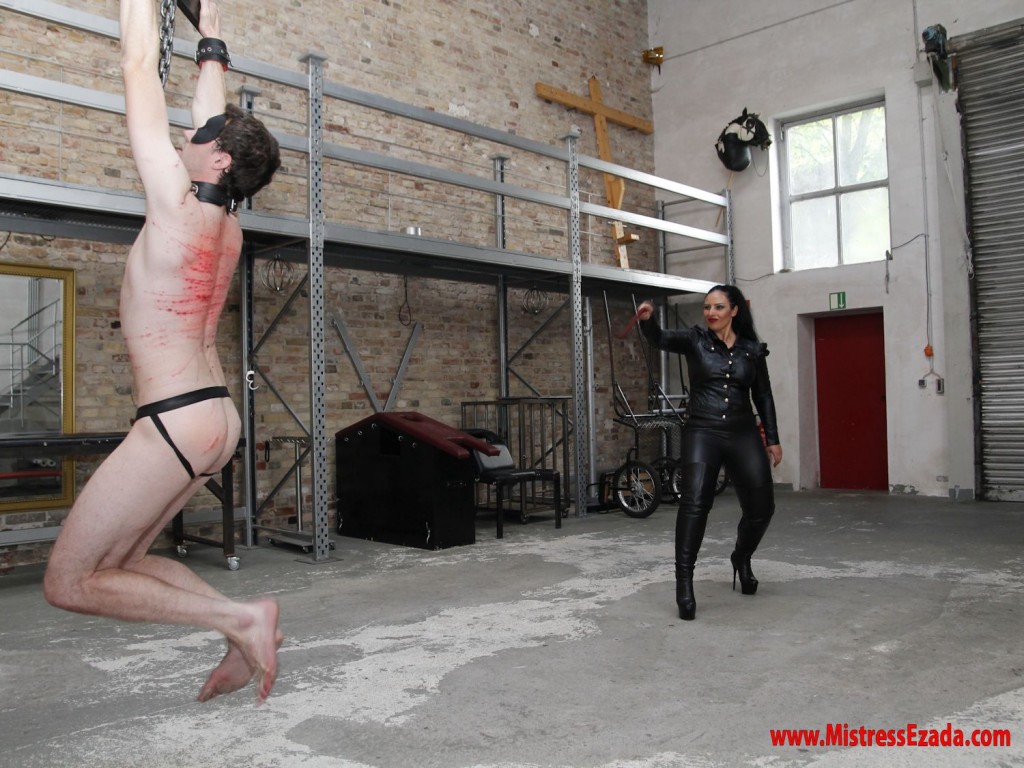 You'll hear my voice rise in pitch, a broad smile beam across My face.  My eyes open wide, My breath heavy, and labored with excitement.  Witness My whole body alive with dominant Female power.
So slave, tell Me how much you love Me.  Beg for more and more of My whip kisses.  Suffer ever more intensely for Me.  Cry tears and crawl to Me, as this is the only connection that matters.  This is when I feel love for you, My slave.  This is the only romanticism I believe in.
Yes, My slaves understand why I whip them; their purpose is to offer Me pleasure.  I enjoy My property, My slave, by whipping them.  The whip is the link between U/us.  My slaves understand that.
My slaves, really do suffer for My pleasure.