"sit" is one of My slaves from the United States, and he came to visit Me for 2 weeks a couple of days ago. I decided to film most of My interaction with him and post it on My c4s store – like a video blog of his time in My service.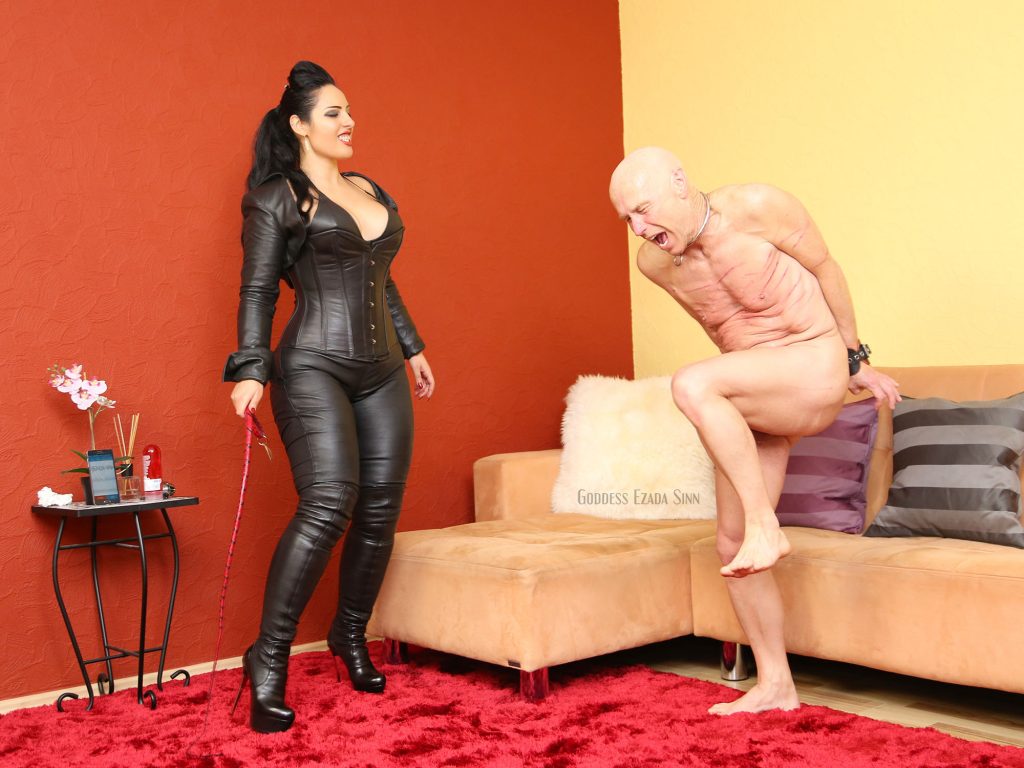 The Ezadasinnism trinity: Goddess worship, orgasm control and whipping.
On the second day of his visit, I decided to test sit's knowledge of his Goddess's preferences and his ability to please Me according to them.  I will make this into a game: sit will have 10 minutes for each of these activities – let's see if he manages to please Me in this time.
This clip shows the first part – the worship: boot worship, ass worship, sanctum worship, hand worship. Will sit deserve to get higher than that?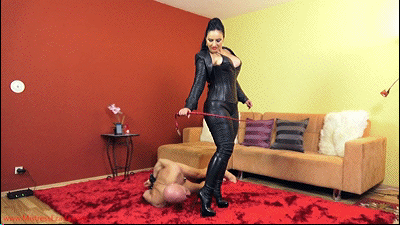 2 – orgasm control
How many days has My property cock been locked up? 435 days, oh My poor boy… Those balls are so blue, so huge, so full of cum. I love to tease him, see him suffer. he knows full well its My cock and My property to control and use any way I like. Yes, hump, hump between my leather clad thighs, slave. I love to see him squirming, I love to hear him cry. sit is so weak, so full of cum. Would he like to have an orgasm, I wonder? Should I let him have any pleasure, any release? Go ahead and beg Me sit, beg Me…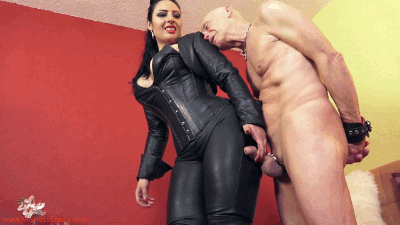 3 – whipping
 It's time to proceed to the third of My favorite activities: whipping. It should also help with sit's erection, as the chastity will go back on right away. As I want sit to look into My eyes when I'm whipping him, I will whip his front today. Is he ready to take My new signal whip (a gift from him) on his chest and belly? Can he take the pain and stand still, thus avoiding being hit in other places? he can't cover his front with his hands cuffed behind his back. I'd say this is going to be tough…