During the whole month of October all males must remain locked in chastity. I am celebrating Locktober every year and all My chattels, devotees and fans are instructed to join.
you can read My ideas about chastity on Twitter.
My devotees receive tease and denial tasks for Locktober on My fan page, OnlyEzada.com. Every second day or so I publish an exclusive clip on My OnlyFans page. This is a random one filmed the other day. The surprise prize was a pair of My worn panties and an exclusive clip with his name mentioned.
From My clip store EzadaSinn.com you can buy a 1 hour tease and denial triathlon – 3 different methods of tease and denial in 3 different outfits.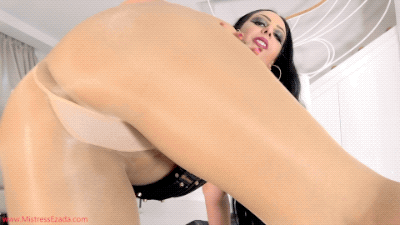 Do you celebrate Locktober with Me? How?