Potential devotee, you might have served other Dominant Females formerly, and consider yourself an experienced slave.  However, this alone does not guarantee you will intrinsically know what it takes to please Me.  Conversely, you might be one of limited, or even no experience in serving a Dominant Female Mistress.
Listen closely, the following truth is one you must come to understand and put into practice when serving me in any capacity.  One quality of primary importance to Me, is your "willingness to please Me."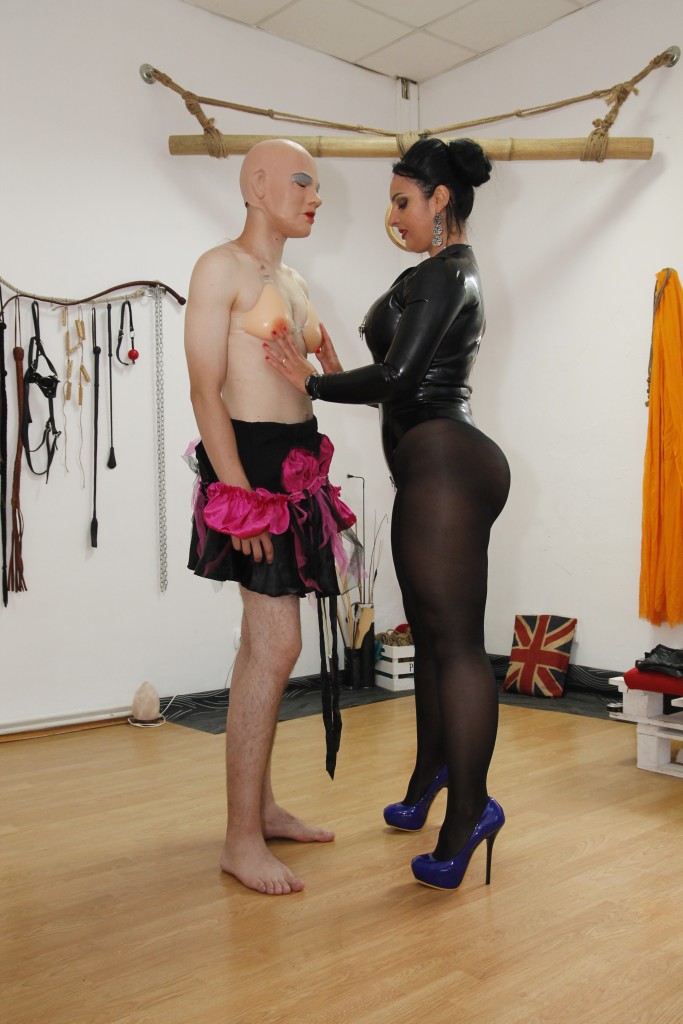 If that statement did not sink in and ring your mental bell, I strongly suggest you reread, come to understand, and remember what I've just said.
your "willingness to please Me," is Paramount!
Follow the case in point I am showing you here.  The submissive you witness, earned the privilege of a private session with Me, as he won the award of "best slave" at My recent Femdom Extravaganza event.  he is very new to BDSM; it's been just 2 scant months since he first dipped his toes into the Femdom pool.  Yet, even being such an inexperienced slave, he perfectly managed to satisfy Me during O/our time together.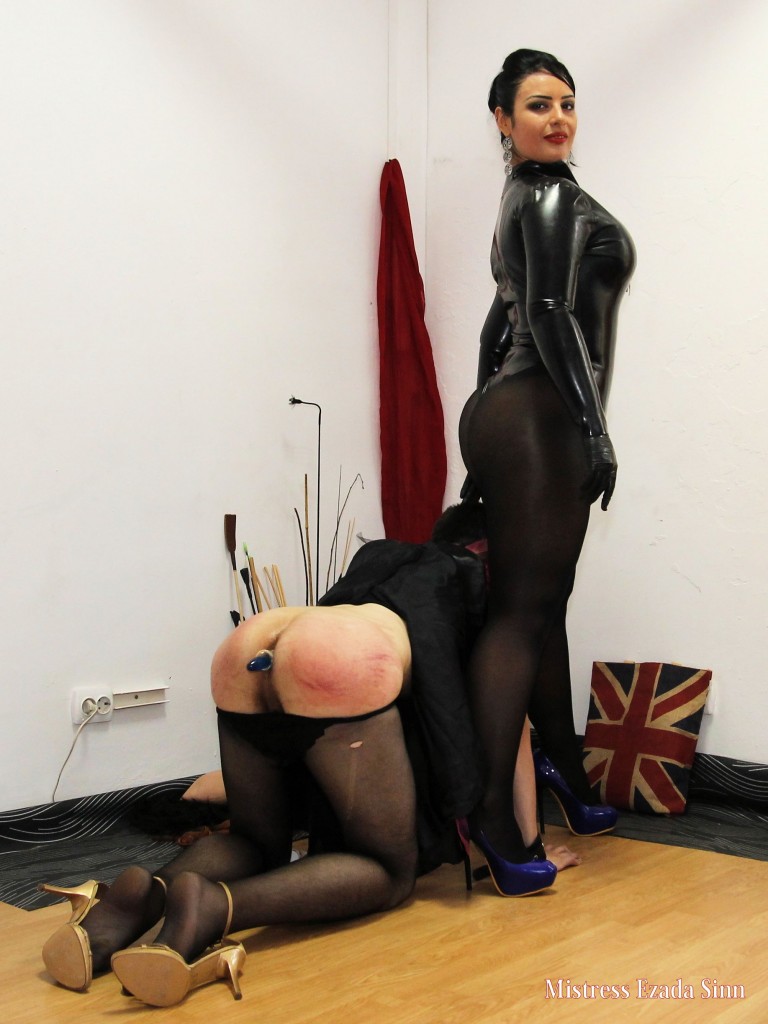 Simply, he managed to appease Me quite well by being open to, and then happy performing every task I imposed upon him.  Yes, he exemplified a willingness to please Me.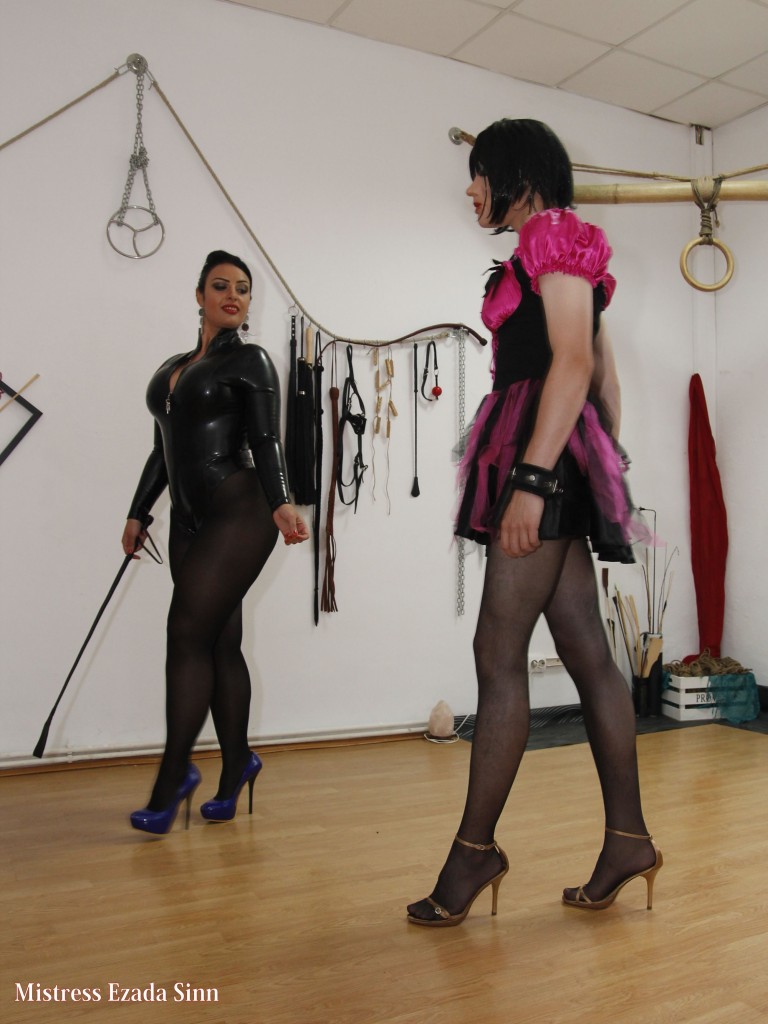 Voluntarily, he allowed Me to transform him into My sissy slut.  Diligently, he attempted to walk properly in high heels.  Without reluctance, he trained to suck and take My dildo up his virgin ass after receiving a fine spanking.
Because of his readiness and desire to please Me, in the end he was allowed to lick My latex clad ass.  Following I granted him permission to cum inside his new chastity cage, a present I offered him because of his exemplary, submissive posturing in O/our first ever session.
I shall feature his devotion, in some clips filmed during this session that shall be released soon on My clips4sale store.
Again for your benefit potential devotee, let Me clearly state.  It is your willing desire, and sequential acts to please Me that matter monumentally in My assessment of your worth as a potential slave in My domain.