After a nice dinner in the center of Budapest, we are walking on the river of Danube, on the way to the Parliament. The weather was very clear and the sky full of stars during this spring night.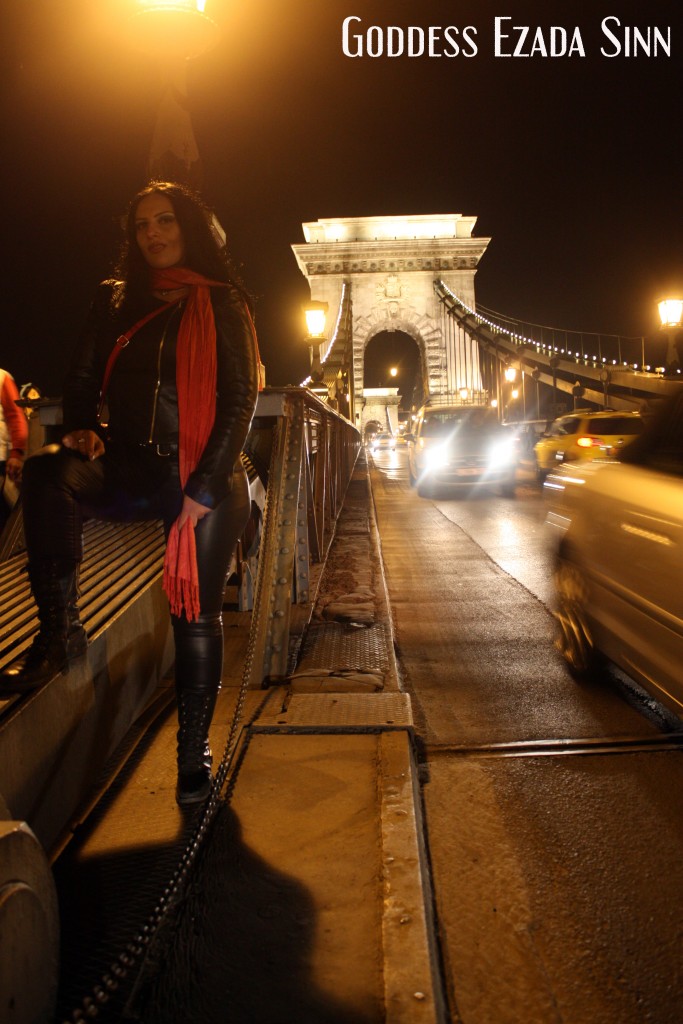 Suddenly, My Mistress stopped and with Her sweet voice told me:
"slave, you will be My pony boy this evening. you must carry Me on your back to the hotel".
We are located at 500 meters of the building. It was my first time and I was a little bit anxious not to disappoint Her. I carry my Goddess on my back, not on my shoulders. I am not allowed to do it. I understand, it could be very dangerous and for nothing on earth, I will put my Mistress in danger. However I hope to have this chance one day. I have to be trained hard, to be stronger for that. I find it very erotic and dominant.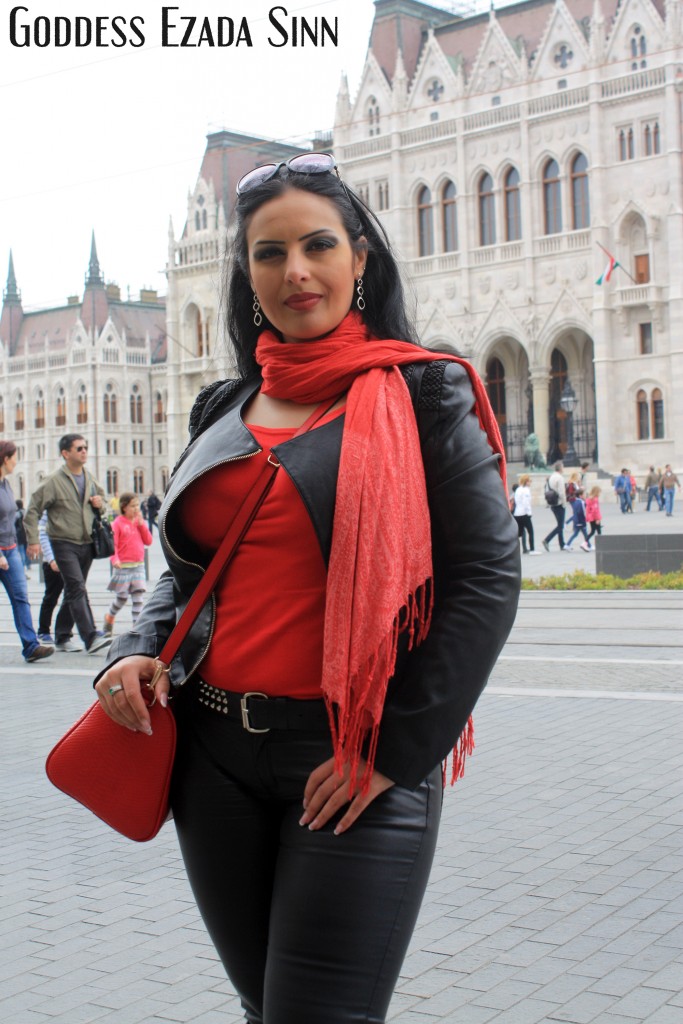 When you are a pony, Your Goddess dominates the world on your shoulders. She is above you, show Her natural power without any effort. You feel the weight and supremacy of Your Goddess. And the most important, you stay linked to Your owner all the time.
I walk slowly until the left aisle of the Parliament. I was happy to be able to do it for my first time. When we arrive at this location, there is a loving couple, around mid thirties. Unfortunately I was too slow for my Goddess. She dismounted me and said:
"Present balls, slave!"
I execute myself and spread my legs to give a big access to my balls at my Empress. She is wearing black riding boots, so very strong and efficient for this job. She gives me a first kick very hard. Despite the fact that I kept my clothes, I could feel intense pain, especially when I start to have a hard-on. Probably owing to the sadistic thoughts of my goddess that I could read into Her unique eyes. She continues to kick me harder and harder. The couple stops kissing. They were in my back but I could hear the Woman laughing. My Mistress continues to kick me. When I can't support the kick, I fall on the ground, my Mistress said instantly and firmly:
"Get up, keep the position, useless slave. I want to destroy your balls, My balls (!), to show you that next time you will carry Me faster."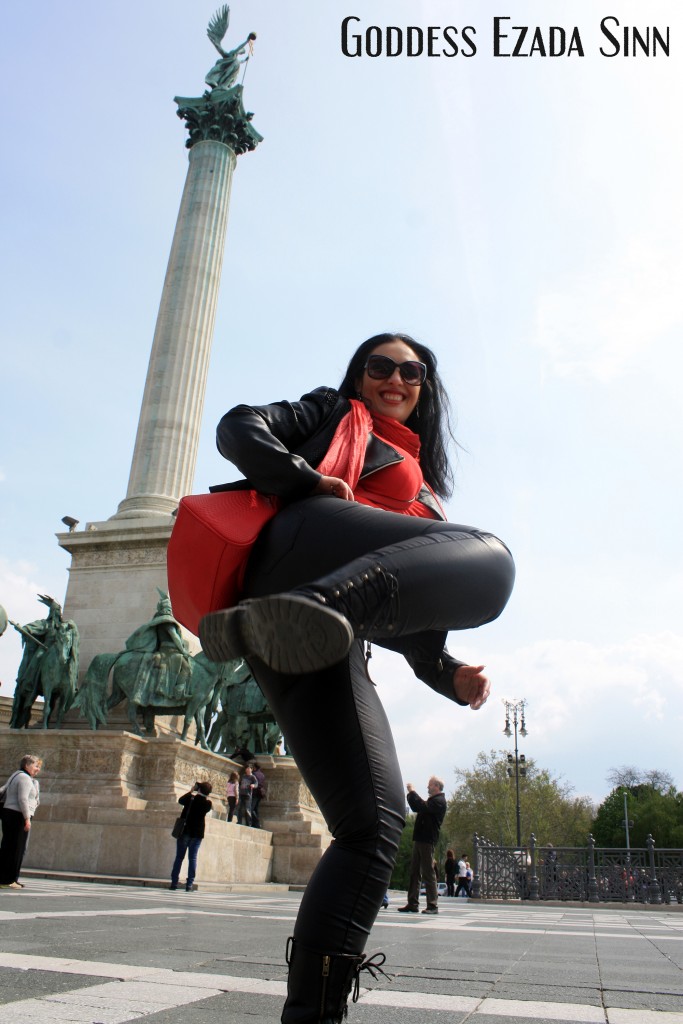 The two last kicks were so painful because they hurt also the tip of my cock. I fall on the ground. 
My Mistress said "Kiss my boots, useless piece of shit" and She put Her other boot with conviction on my head.
I remember that the man was speechless and afraid but the Woman looks amazed. I filed a loving kiss on each boot of my Owner. It was a kiss with a lot of devotion, a kiss with more love than our "neighbors", the romantic couple.
"Open, Domina Kiss" told me my Mistress
She spits in My mouth. It was a great reward and exchange of love. It was very sensual. The spit passed as slowly as possible from Her Mouth to finish in mine. So They could admire what is a deep complicity, tenderness and love. A true love!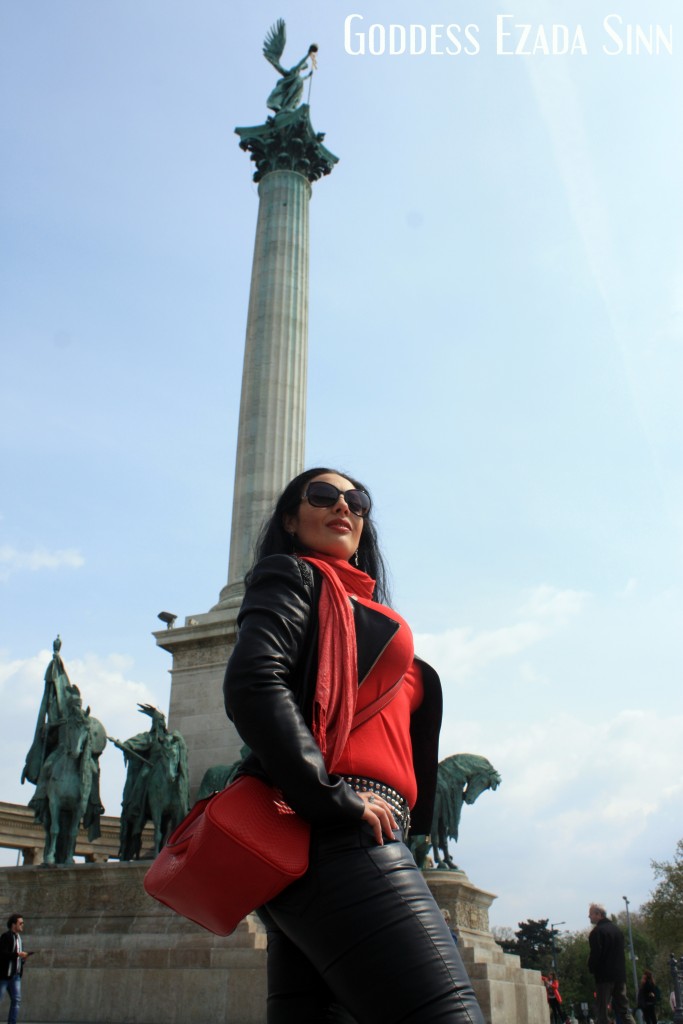 Finally My Mistress order me to get up and we finished our night walk.
I will always remember, when we are leaving the place, that the man tried to take the hand of His Lady but she pushed him. I am pretty sure that she asked him to kneel down when we left the place.
We are born to kneel in front of our Empress, to be used and abused everywhere just for their pleasure. Mistress Ezada Sinn loves to show at everybody that the best place for a man in under the total control of the Woman.
I am very proud to help my Goddess to convince every Lady that a man is useful only under the Female Supremacy. Nothing is more wonderful than to discontinue definitively all under the rule of Mistress Ezada Sinn.
purcelus, property of Mistress Ezada Sinn