My slave has been locked in chastity for a long time, so long that I can hardly remove the chastity cage off his hard cock. I strapped him securely to the bondage chair; his cock is totally under My control, he can't move, he can't touch it. Comfortably dressed in a leather top and spandex leggings, I plan to take My time before I allow him to have a release. I will start touching his cock slowly and sensually, quickly bringing him to the edge. Only to take My hand away and let him pump the air in frustration. After each edging, I increase the rhythm, taking him to the edge faster and faster. With each edging his frustration grows bigger and bigger and his cock is ever closer to exploding, but I know when to take My hand away and continue tormenting him. 33 times in a row, before I finally allow him his first orgasm. A huge, almost 20 seconds long… ruined orgasm. Hahaha! More edging to follow and… another ruined orgasm, this time by pressing My thumb on his peehole, blocking the cum inside in a painful ruined orgasm. Now maybe he deserves a real orgasm, but can he still achieve it?..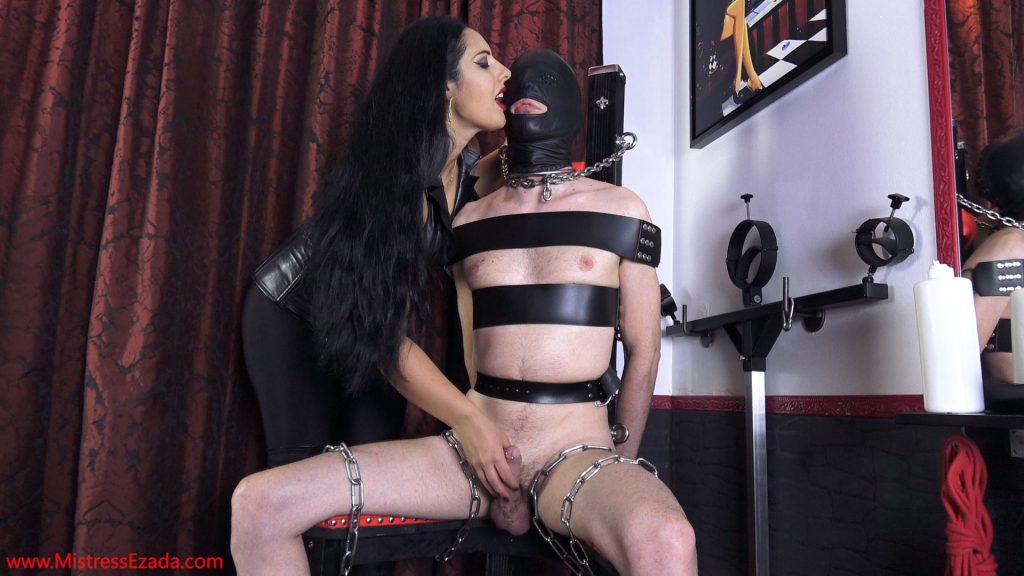 This is My favorite orgasm control clip I've filmed so far. Because I want to give all of you, My fans, the chance too see it (and know what to expect if you will ever get to serve Me), this clip will be listed at a special price until the end of this weekend.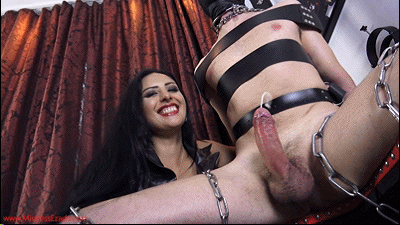 you can buy this clip from here: 40 times edged, 2 times ruined www.EzadaSinn.com/16166220
Watch this clip naked, sitting on a chair, and bring yourself to the edge as often as I do it in the clip. Watch the rhythm of My hand and try to duplicate it. you are only allowed to cum after edging for 33 times.