My fans know how much I adore pantyhose. I even wear them in the summertime and My feet get extremely sweaty. Yesterday I walked over 7 km in downtown Bucharest wearing this pair of 40 den Wolfords in leather boots. Today My slave is granted the honor of worshiping the sweaty aromas entrapped deep inside the sensual nylon material. he obviously would prefer to lick up every drop he can find, but I've encased him inside a pantyhose body bag; he can only sniff and smell the scents I have implanted inside My day old dirty pantyhose.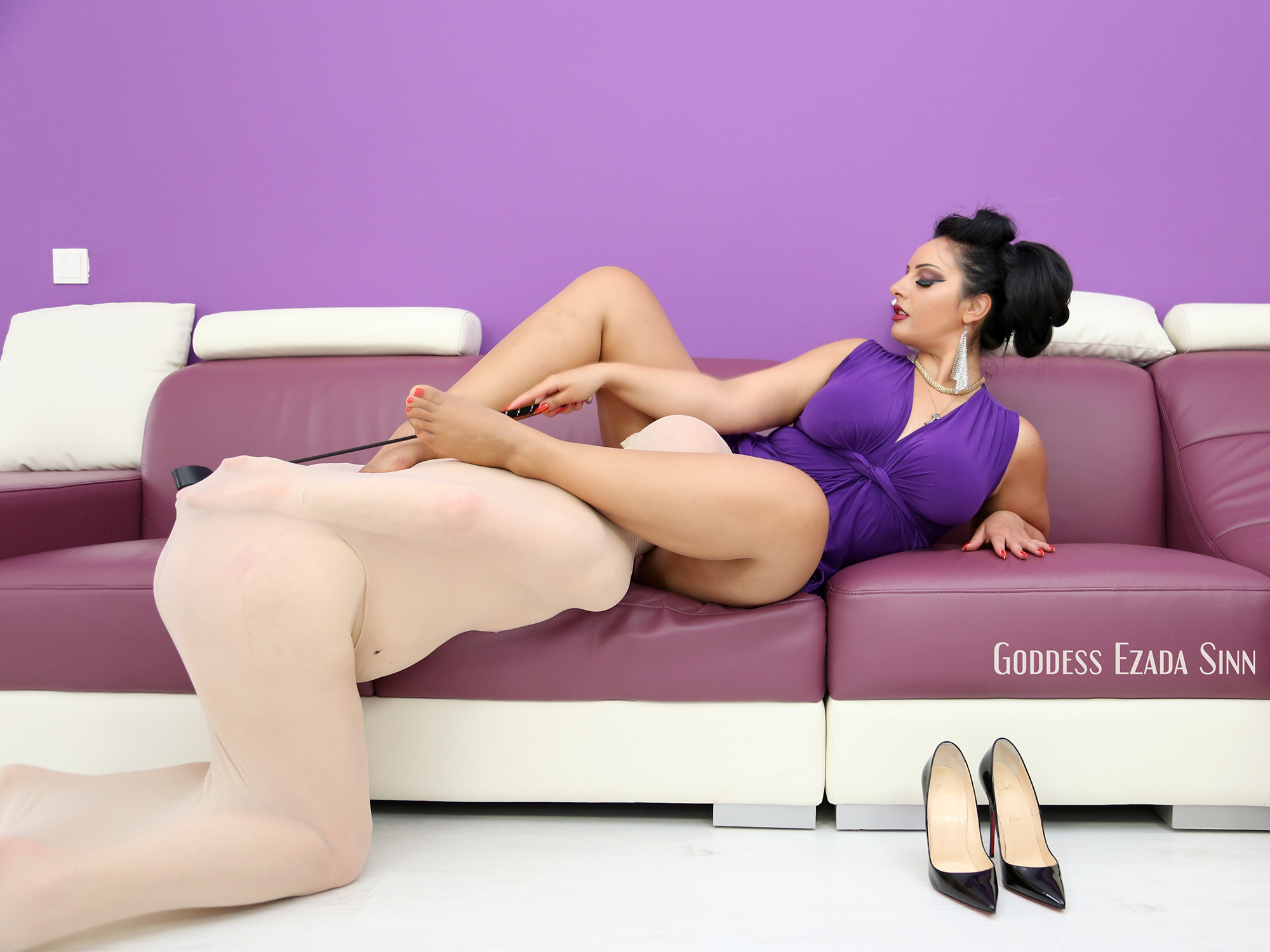 The smell of My day-old sweaty nylons
This clip shows a part of a private play session and was filmed with the camera on a tripod.
Category: PANTYHOSE DOMINATION