Last week I had the pleasure to be at Womania Empire once again, this time for the Judgement Day. Goddess Morrigan Hel, Goddess Sophia and Myself were designated by Queen Patricia to judge and punish all guilty males.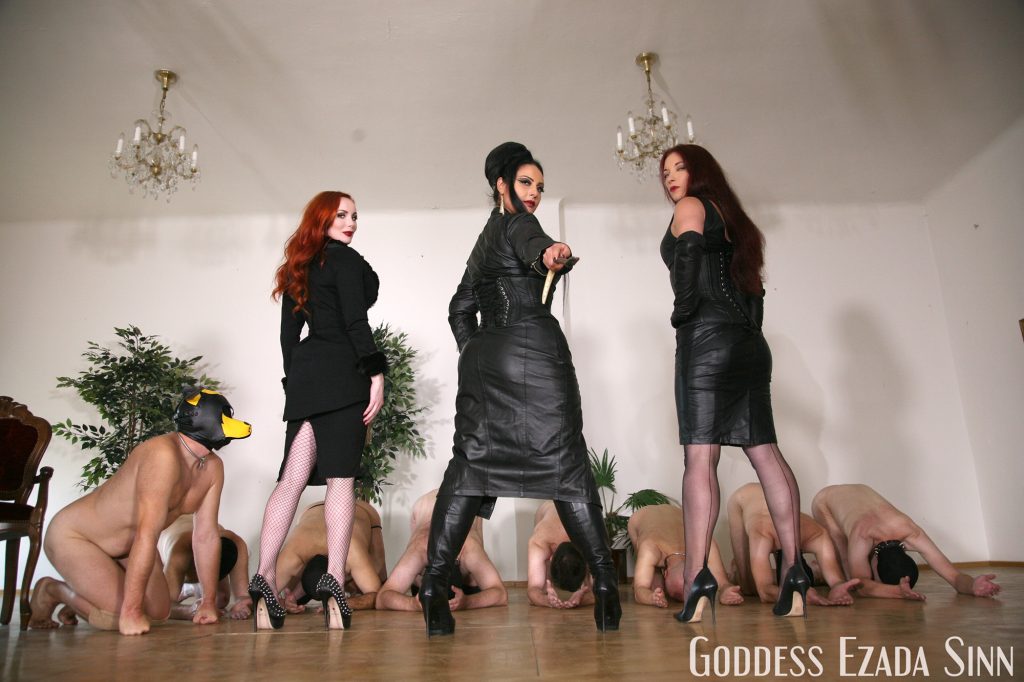 After a short court deliberation seven males were sent to prison, but not before additional corporal punishment was applied.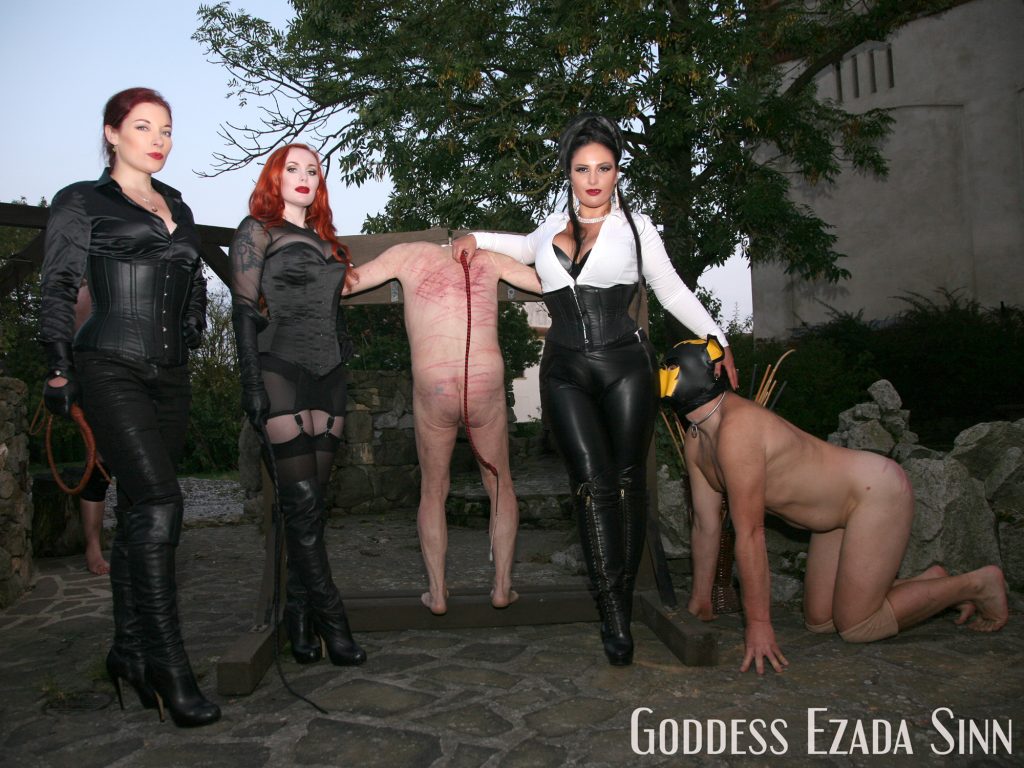 Mistress SaintLawrence was also present and We took advantage of the lovely weather to have a human pony ride in the park. As it is often the case, additional training was needed, so the males have been whipped, they had their balls kicked, they learned the only way a male is allowed to drink water and, of course, they had to clean Our boots and sweaty feet with their mouths.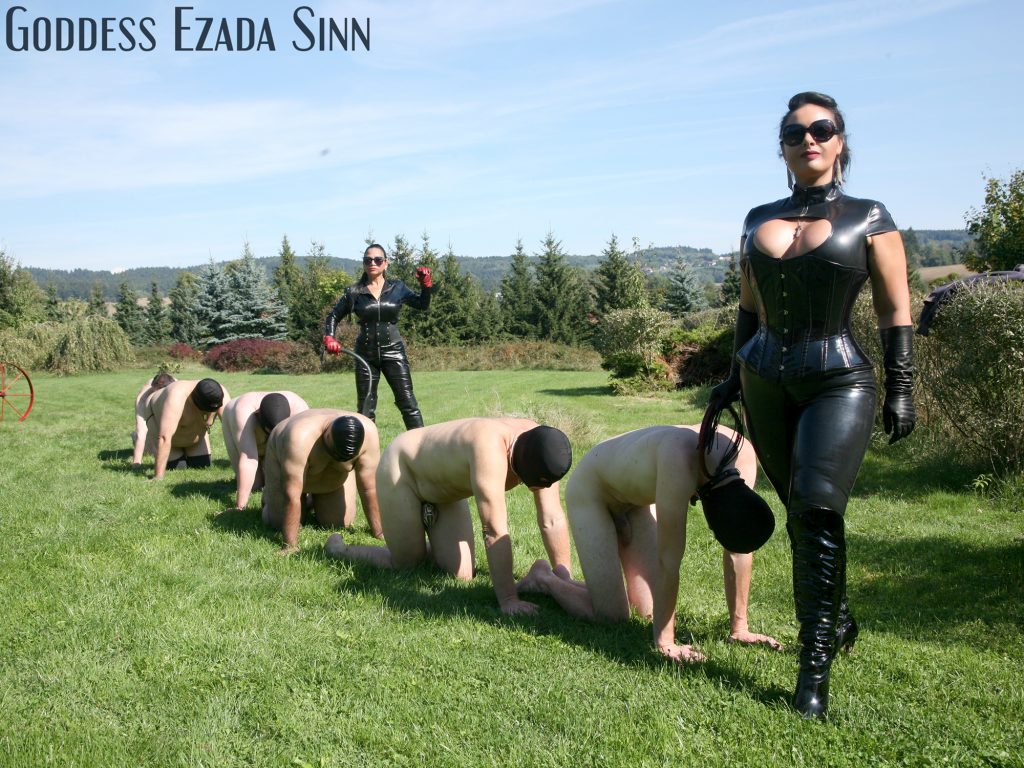 The next day it was rainy and cold. As I don't like bad weather, Me and Mistress Sin Piedad decided to stay inside and organize a "strongest balls competition" while several other males were used as Our human furniture.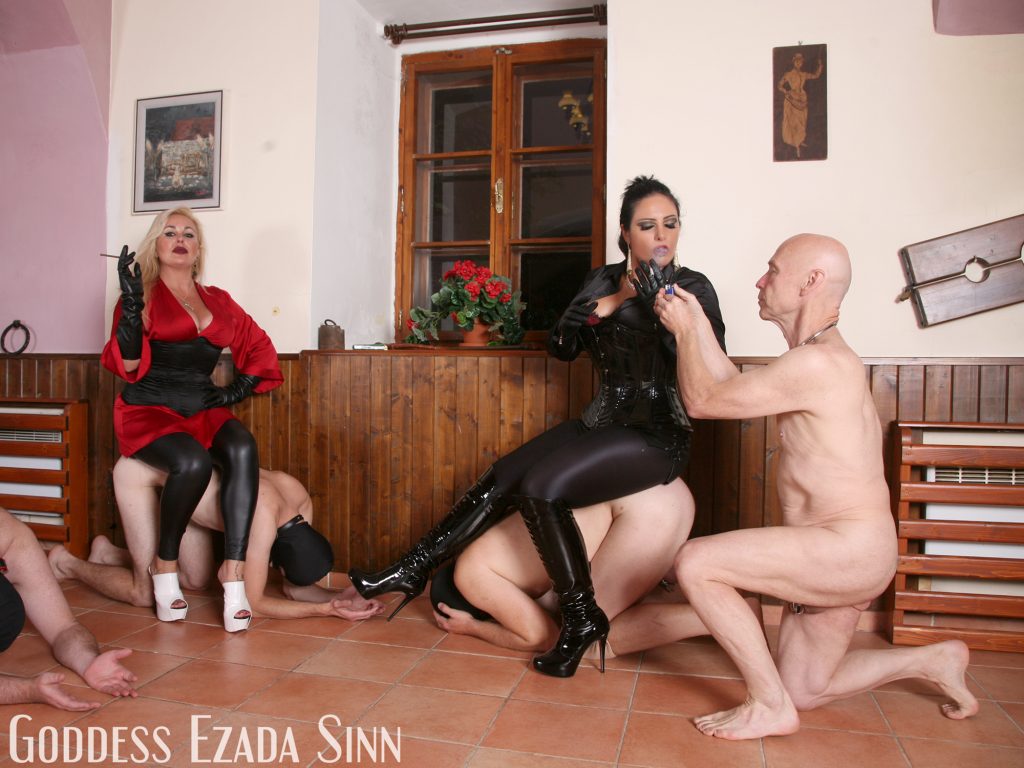 Not all males were so lucky. Some pets had to remain locked outside, in the rain, exposed to the elements. If they complained… well… you can see in the picture below what happened with the one who complained.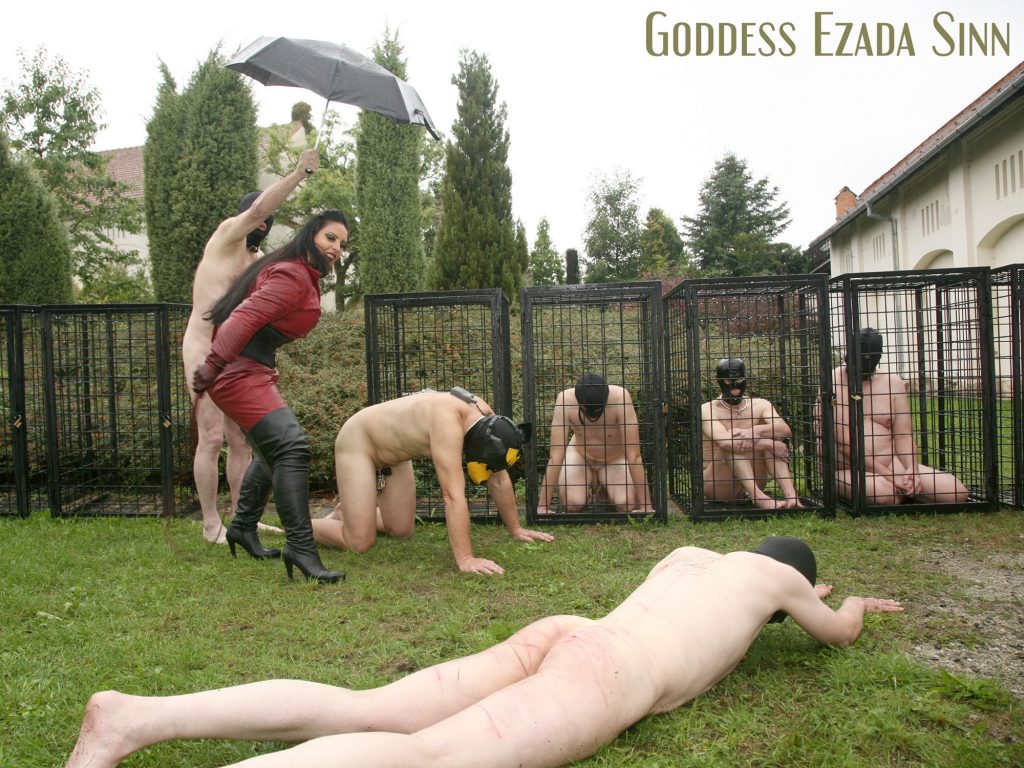 The Womania Empire filming team was there and most of the activities have been captured on camera and the good news is that ALL the clips with Me will be published on My EzadaSinn.com clip store. Womania Empire will only send Me the clips 5 days after they appear on their clip store, but as soon as I receive them I will edit them to the standards My fans are used to and I will publish them on My clip store right away. Therefore, if you want to support MY lifestyle and show Me you are a true devotee, buy all these clips from My clip store.
Womania Empire is the perfect place to live the Femdom fantasies at the fullest and I am glad to announce I will go there again in May 2019, a unique opportunity for males other than My collared chattels to come and serve Me in person.