This is a fantasy written by My newest devotee, clarisse, after My visit to the south of France.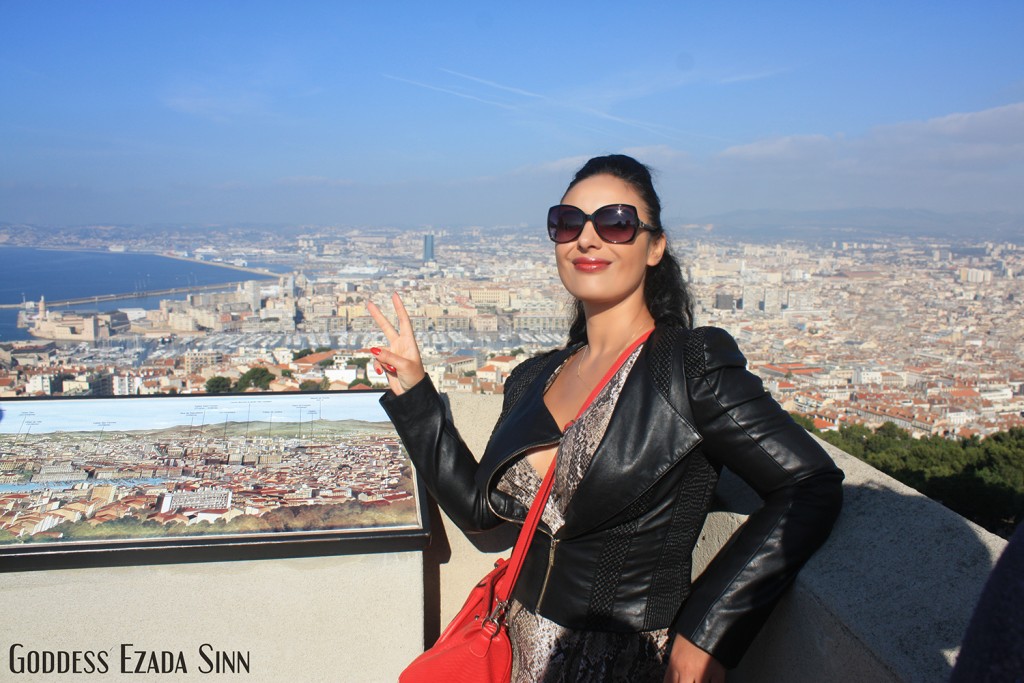 "I was waiting on the seaside in the « Vieux-Port » of Marseille. We were suppose to meet in 5 minutes, but I was there for 1 hour, highly stressed. The tension arose slowly since the time I woke up this morning at 6…
               1 pm. For God sake, still nobody. My heart would explode. And then, She appears : walking down the white seaside of Marseille in dark leather boots. She was mostly wearing dark leather, from Her amazing pants to Her nice jacket, wich of course reminded us Her wonderful black mane. She was dress up with taste, as Her lovely red scarfe She also weared shows it. I was petrified. I thought I would die from shame when I kissed Her hand and when I began to follow Her like a little dog. But I decided to forget the outside world. She is my world now.
                We sat outside in a nice terrasse and She began to tell me about Her trip in France. I listened to Her, fascinated. She asked me why I wanted to be Her devotee. And told Her about my admiration for Her Majesty, trying to not be heard by the other customers. She asked me about myself, leading the conversion, and I felt like nothing was under my control : I was witched, looking at Her perfect beauty. I was a little troubled when I saw a little key on Her necklace : what was it for ?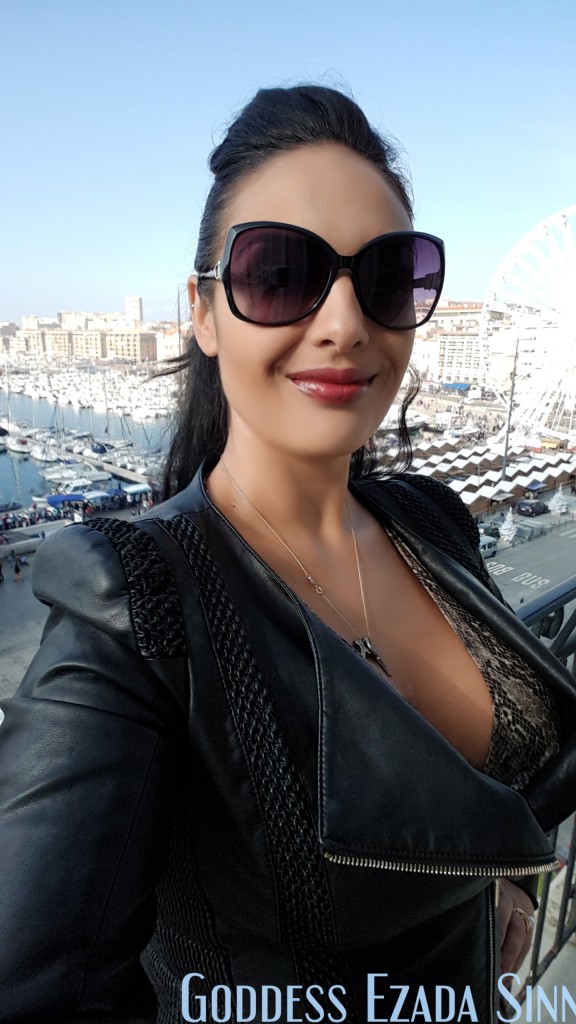 Suddenly, she stop talking, staring at me. She smiled a little, in a maternal, reassuring manner. But She made something fall from Her hand and asked me to take it on the floor, with a soft but strict voice. I did so but as I took the object, She crushed my hand with Her boots. I did not answear and just waited Her to sent my hand free. I was affraid but could not say anything : I was entirely submited. Finaly I could take the object, indeed a key ! I gave Her back and she smiled again, the same maternal way. I was shaking like a leaf.
After a good moment She asked me to pay and I escort Her to Her personal taxi. Maybe he knows what the keys are for…
We were in a little street, alone. She asked me to kneel and put a foot on my leg. She asked me to kiss the boot and to wait, opening the mouth. She spit in it and leave me like that. I came back home with my head full of dreams and gratitude for this Lady : my Mistress"