Do you believe in Female Supremacy? Are you willing to put yourself in the service of a Dominant woman? Are you dreaming to serve Me but don't know what to do?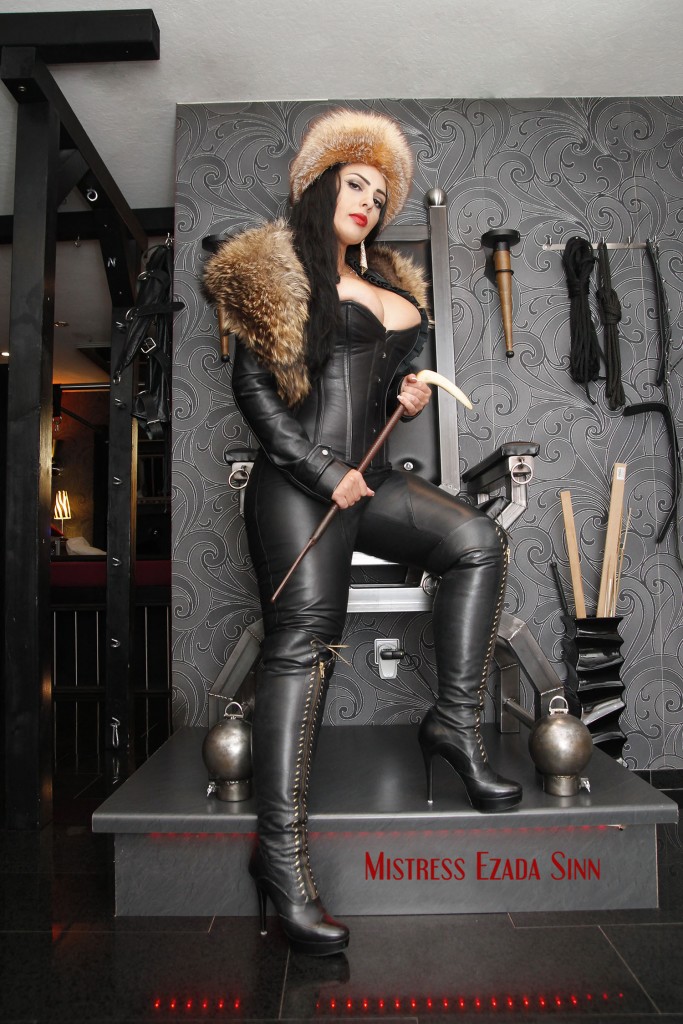 Here are some easy steps to follow:
1. Think well about what you really wish for. It's unrealistic to write Me from the first email that you want to become My total slave when you leave on a different continent. Be sincere and realistic. I can't read minds but I ignore many emails I receive because I hate when My time is wasted.
2. Write Me an email using the contact form on My website. Tell Me several things about you (where are you from, how old are you, if you are in a committed relationship, BDSM/fetish experience, preferences, limits) and why you contacted Me (see bellow a list with possible positions). Don't write Me long emails – I am swamped with emails and I usually tend to leave the long for last. Attach a recent picture of you – preferably a normal vanilla picture.
This may sound mercantile, but it's a fact – a message that comes together with a gift (an Amazon.de gift card or similar) always gets My attention. It's the best way to show Me your sincere desire to please Me and a great conversation starter.
These are some of the positions you can apply for:
– private session in person – check My "sessions" page to see when I am available for sessions and book a session with Me. Be short: tell Me that you are interested in a private session, about your experience, interests, limits and where and when would you prefer to meet Me.
– going out for drinks, dinner or shopping – I appreciate good conversations over a good meal accompanied by a glass of wine. Note that there is a tribute for My time. I love going out for shopping. No matter if we are looking for some fetish clothes, fancy dresses or expensive shoes, I will happily indulge. If you are looking to buy some things for you (sissy dresses, fetish clothes, sex toys) I will gladly help you.
– distance training (via e-mail or Skype) – write Me about your experience in distance domination, what you are hoping to achieve (kinky play or to become a better servant for Me and/or other Dominant ladies), your interests, limits and availability (your time zone, when you can perform the tasks, if you have a gf / wife etc), if you have any toys/fetish clothes that you can use. Applications must be sent together with the required tribute.
– become a devotee of Sinn – if you admire Me and you would like to make yourself useful even though you live far away, apply to become a devotee.
Read more about it: How to become a devotee and What to expect as a devotee.
– personal collared slave – I always prefer quality over quantity. The maximum number of collared slaves in My harem is 5. I choose My personal slaves from the subs that serve Me in private or distance sessions or from the devotees of Sinn. Like in every other relationship, it takes time to develop a D/s relationship. you can't apply for this position. you can apply for any other position listed above and tell Me about your willingness to become My collared slave in case the relationship goes well.
Start working for Me!
Dedicate your Twitter account to Me. Read here how.
Here you can find resources that you can use to spread My religion.
Pictures with Goddess Ezada Sinn to copy