It is a little over a month since Her poodle first served Goddess Ezada and i am dreaming of the next. Unexpectedly Goddess contacts me and asks about my availability in May, as Goddess would like me to come to the FemDom Retreat. This catches me totally by surprise, i certainly didn't expect to be asked so soon and to such an event. It makes me so happy that Goddess wants me to be there.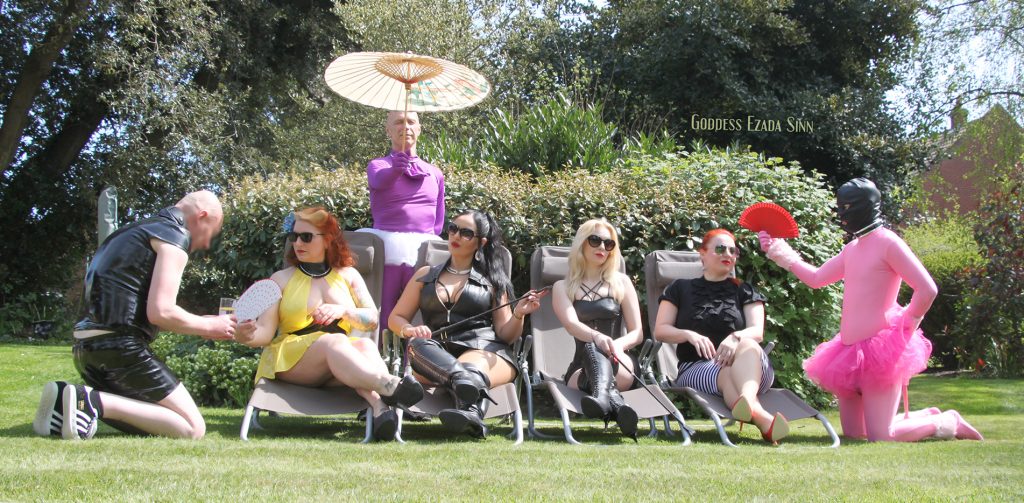 As the day draws nearer i am excited by the thought of serving Goddess again, yet i am unsure also. It is bad enough if i let down Goddess in any situation, but at a high protocol event such as this? Inevitably there is some doubt, i do not know if i will serve adequately, but Goddess' faith in me spurs me on. Packing for the day of the journey, Goddess tells me to pack all Her favourite outfits, inevitably my case ends up looking rather pink.
The train journey to the event location is a long one, allowing plenty of time for contemplating what's in store. i am travelling to meet Goddess Ezada at a high protocol event, this is a first for this poodle, just one of many this weekend. i am feeling nervous, but for different reasons to the first time serving Goddess. There is no doubting the excitement this poodle feels to see Goddess Ezada again, but what will Goddess train Her poodle this time? i know i will see more of Goddess' whips, this much is inevitable, but what else will i learn? i am also very certain to be seeing something of one of Her strap-ons. Perhaps the most nerve wracking thing though, just what i will be willing to do to please my beautiful Owner.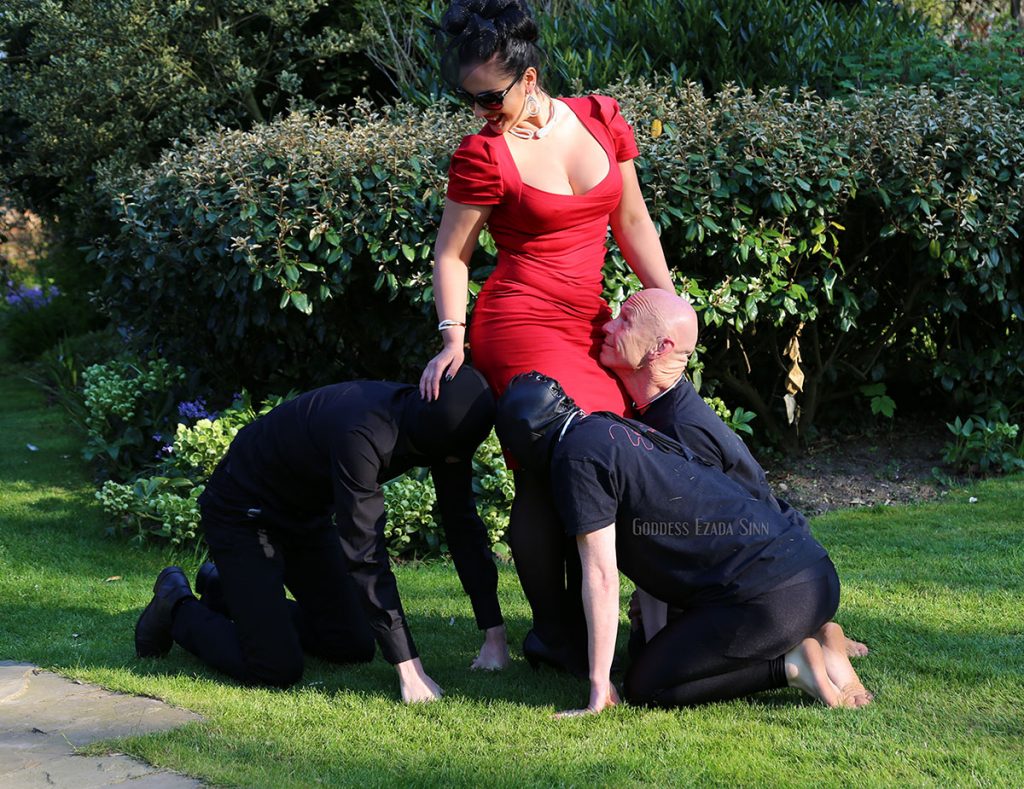 The journey seems to go on for ever, i am impatient to be there kneeling in front of Goddess Ezada. i pass the time by following twitter and the messages with Goddess Ezada, but nothing makes the journey any quicker. Just one hour from Norwich and the butterflies start, i can't wait to see Goddess again but what will happen? i am desperate not to let Goddess down. As i get closer the nervousness goes away, overcome by the excitement of seeing Goddess Ezada again. i do not think it is possible to put into words what it is like to be in Goddess' presence, it has to be experienced. Goddess has an aura around Her which draws you in, meaning all you want to do is be around Her, no matter what that means.
i finally arrive at the location of the FemDom Retreat, it is a beautiful house and a wonderful location. Nervously i approach the door where i am greeted first by Mistress Isabella and then Mistress Ava. i will take this opportunity to thank Them both and all the Ladies for the honour of serving them and Mistress Ava for arranging such a wonderful event. They send someone to let Goddess know i am here and i wait. i am anxious to see Goddess again, but after 2 months a little more waiting isn't a problem. i wait patiently, and after half an hour am taken to Goddess' room. Entering the room i am greeted by Goddess, Her beauty takes makes my heart leap as always. Goddess orders me into collaring position and lays a lockable collar on Her lap. The collar is placed around my neck and Goddess closes the padlock and i couldn't be happier. Back where i always want to be, under Goddess Ezada's control.
Now begins my weekend of many firsts……..
by pink poodle