The door opens. i fall on my knees and kiss Goddesses feet. i'm home at Bucharest again! The only thing i dreamt of during the last weeks wearing chastity and watching Her clips. Completely overwhelmed by Her presence and Her stunning beauty! There's nothing comparing to being close to Goddess! She is so absolutely perfect! Absolutely everything vanishes once i am at Her feet looking up at Her Divine smile. The whole journey and the fear of not pleasing Her the way She wants it seems to be washed away within seconds. Being with Her is all and everything i live for since i first saw Her on Internet. Since i'm one of Her boys there wasn't one moment i didn't feel happy and blessed!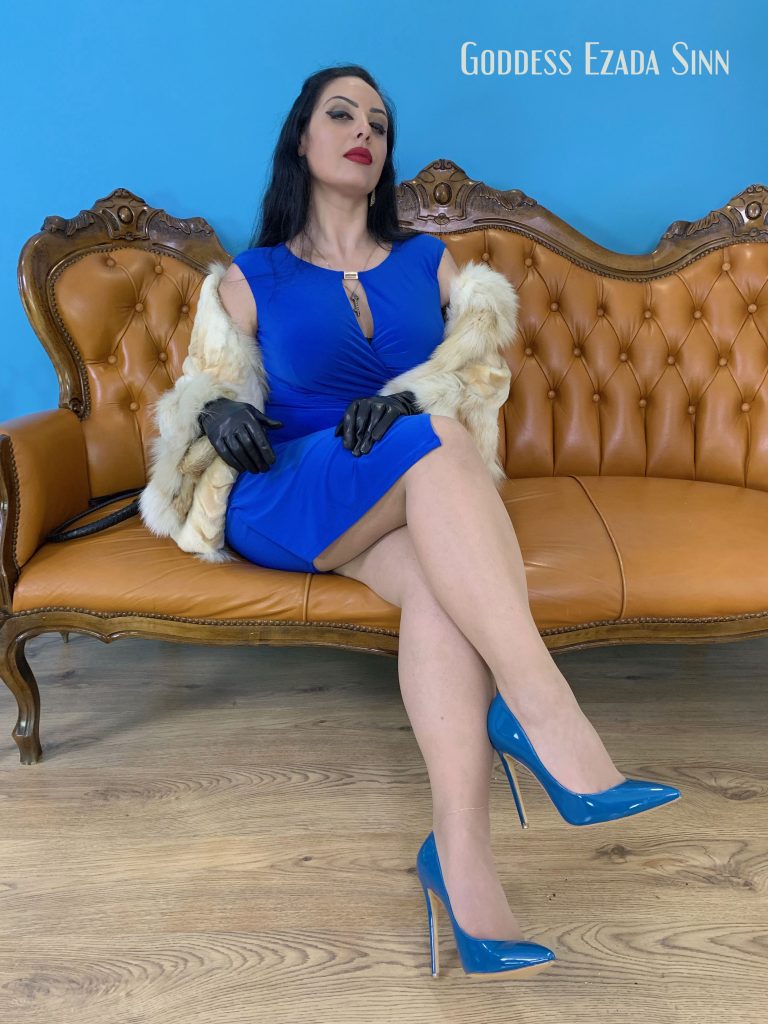 She allows me some minutes at Her feet. Then She grabs me by the collar that i wear permanently since more than one year now. "I want You naked and showered." In no time i am upstairs putting my clothes of and taking a shower while my chastity is getting painfully small. Then i'm back downstairs waiting for Her command. After half an hours of waiting i hear Her high heels on the stairs. She walks to Her throne and rings the bell after taking Her place. Full of fear i see the electric dog collar, a leather short with locks and a big buttplug on the chair beside the throne. In the back of the room there's a chair that looks like a toilet. Many things to think of seeing Her amused smile.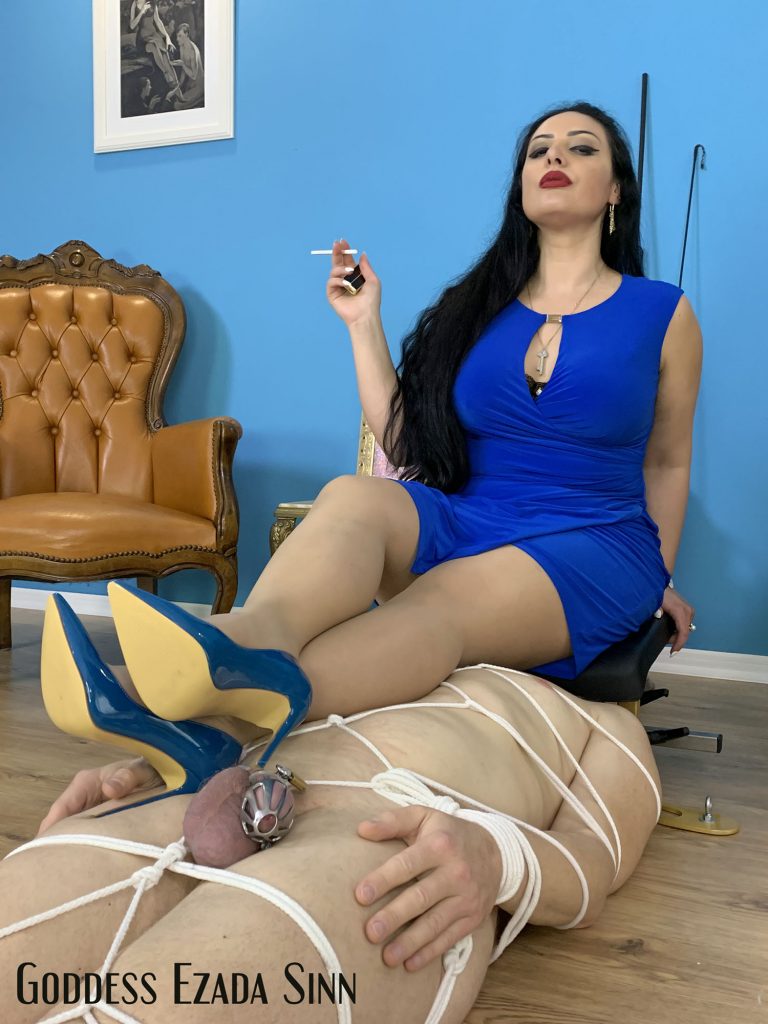 "Present chastity"
i crawl to Her on all fours and get on my knees present chastity with my right hand.
"Today We/we will go out for dinner with some friends of Mine. Since They don't want to have My chattel in Their presence you will have dinner at a separate table while I have a nice talk with My vanilla friends. But I want to be entertained by you. I want your ass stuffed and the electric collar around your genitals. Start!"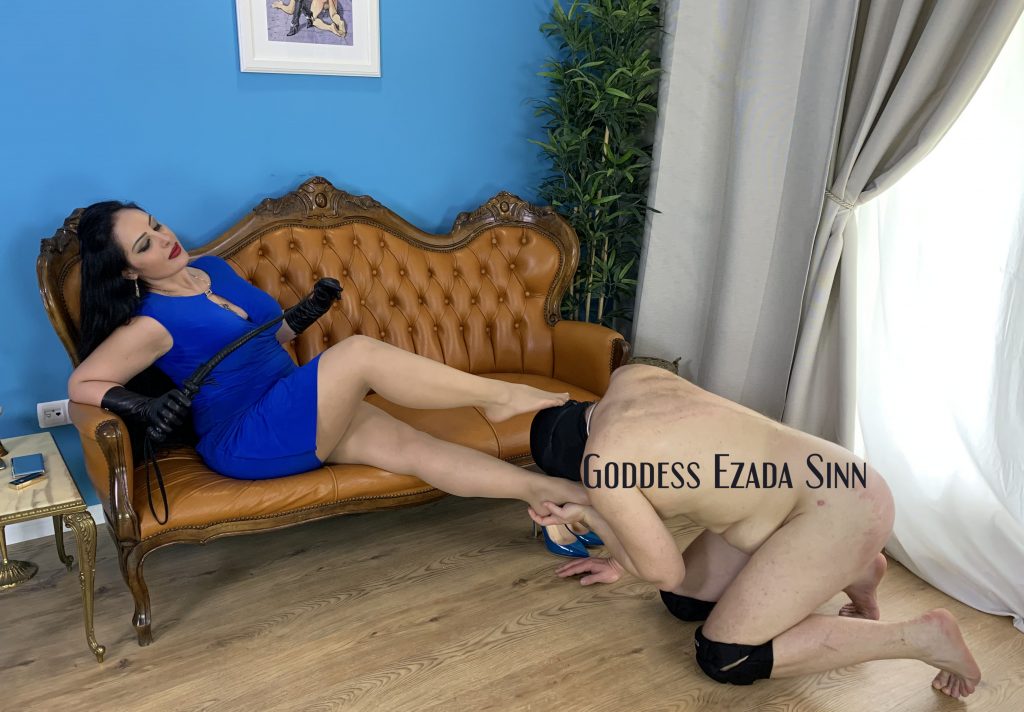 After 15 minutes of desperate fight with the big butt plug i am finally finished. She locks the padlock of the leather shorts and smiles while the big plug already causes a big urge to go to the restroom….."now it's time to check the collar" She announces. Seconds later i'm on the floor crying and squirming in pain.
"I'm sure this will be a great evening. The keys to the lock will stay here," She smiles. 
Later She's sitting at the table with Her friends laughing and enjoying the stories of Her company while i sit at my table not being allowed to show that i know Stapana, completely humiliated by the butt plug that i know will be taken out soonest at home and already being forced to bend over the table and squirm in pain several times by heavy electric shocks in my genitals causing an almost unbearable pain and urge to use the restroom though i know i will not use anything cause the butt plug is closing and filling me completely.
After hours She says good bye to Her friends and they get up. i call the waiter but he says She has already paid for me. Then She calls me to the table to say goodbye to Her friends. They smile at me knowingly and say that Stapana has trained Her boys very well! We talk a little outside and Her friends are obviously impressed by the power Stapana has over Her boys. And then we get into the taxi to drive home. Stapana is smiling very content. And i'm on a cloud! All i want is to see Goddess happy. She takes the remote control out of Her handbag. And then comes the pain again. Almost unbearable. Not moving too heavy now. Not start to cry! That's all i think of sinking into the backseat.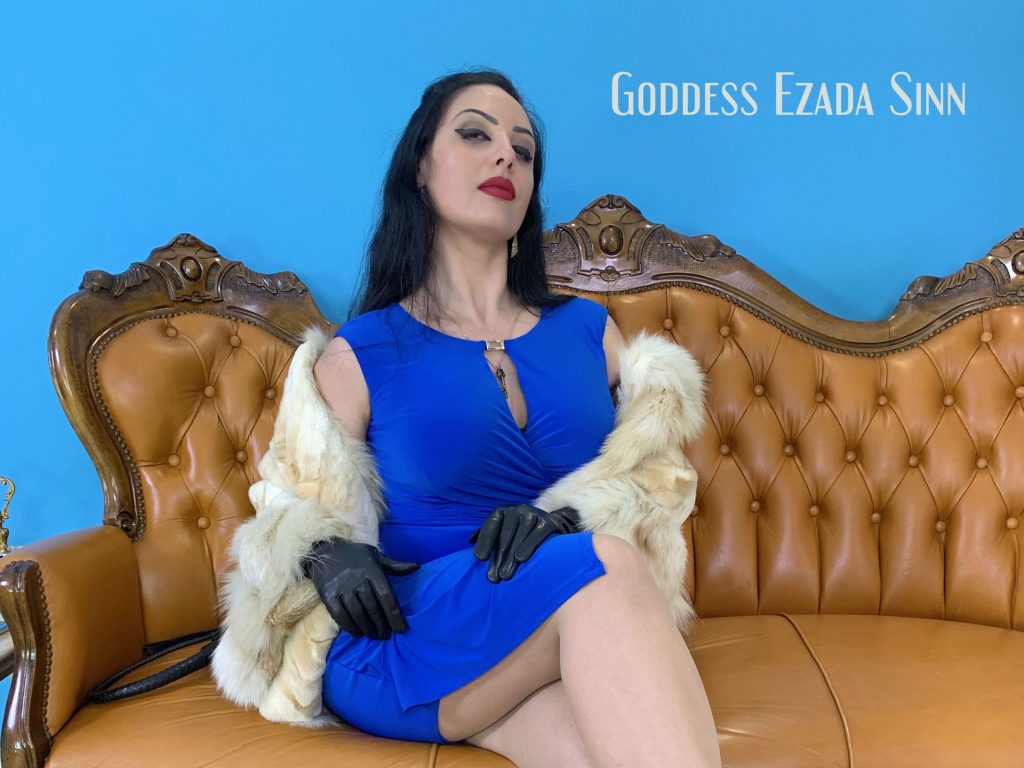 "You have been such a good boy. I'm happy! When We/we arrive home I have prepared a little filming as a reward! you will be happy to serve Me!" She smiles.
"Yes Stapana! Your smile is such a wonderful reward! Please allow me to kiss Your hand Stapana" i reply sweating and doing everything to keep my voice under control.
Then we arrive home, i'm fixed in the toilet chair and Stapana slowly puts up Her perfect dress, forces my mouth open with a ring gag that is fixed to the floor and fixes my head completely. She starts playing with my genitals and in no time i'm hard my caged cock desperately fighting with the steel chastity device.
"Now beg me to serve You champagne and dinner" She smiles.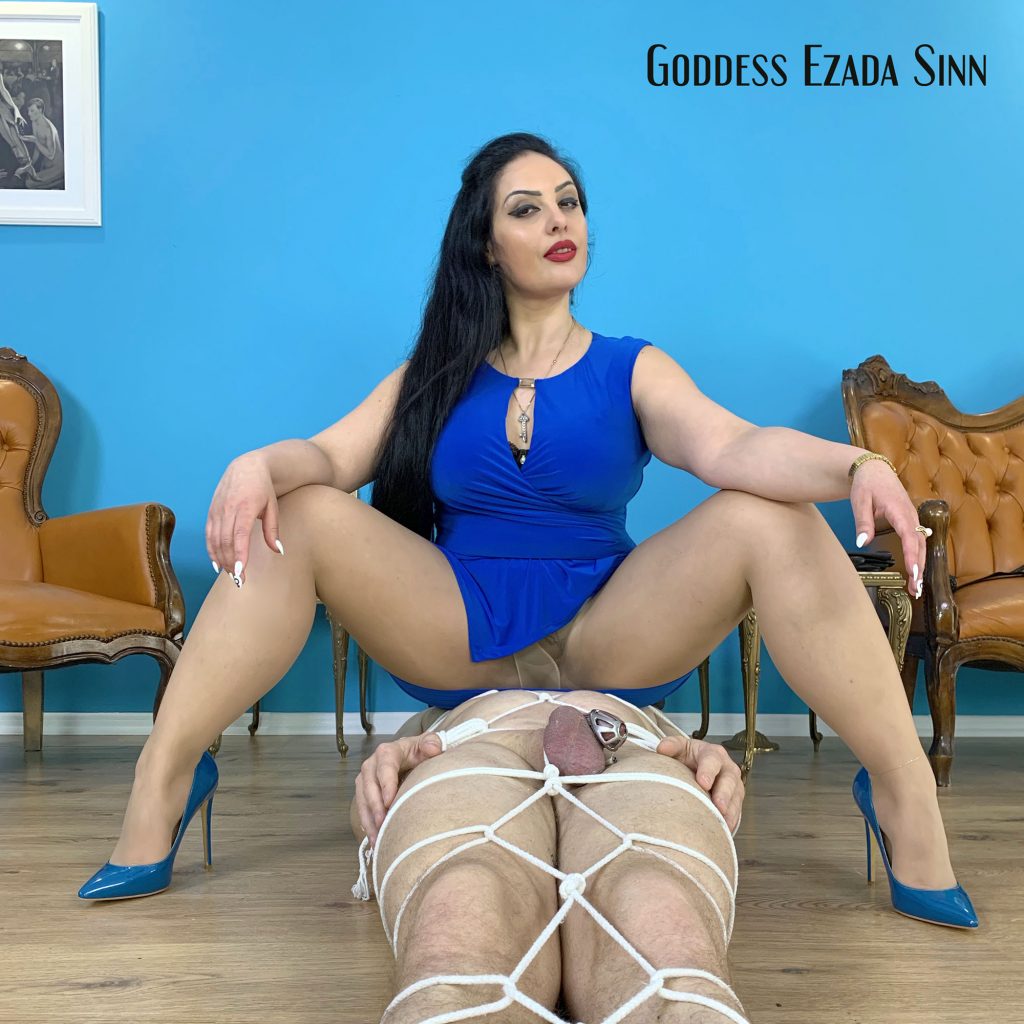 And i beg like i never have begged in my life almost getting no word out because of the ring.
"I can't understand you, speak more articulate." For minutes i try everything until i almost cry.
"Like every boy You are a bit stupid and inarticulate! But you managed to show that you really want to be My toilet. you are such a good boy!"
Then She's sitting down on the chair and everything gets dark. i'm the luckiest boy alive! Dreaming of Her perfect beauty and the absolute power She has over me. All i want is to make Goddess happy. This was my absolute taboo when i started the training. i told Her and sealed my fate with this. From the beginning She told me that i will beg to be Her toilet and now i feel so absolutely horny thinking of the dinner i'm about to have! The urge to please Goddess has turned my taboo into something i crave for so badly!
"You haven't deserved My caviar yet so today it will be only My champagne. Enjoy every drop of it. Soon You will be My full toilet. And then i start drinking……