This must be what heaven looks like for any self respecting anal slut: two stunningly sexy women like Goddess Ezada and Mistress Tess and the huge rubber dicks They let wild on his slutty ass.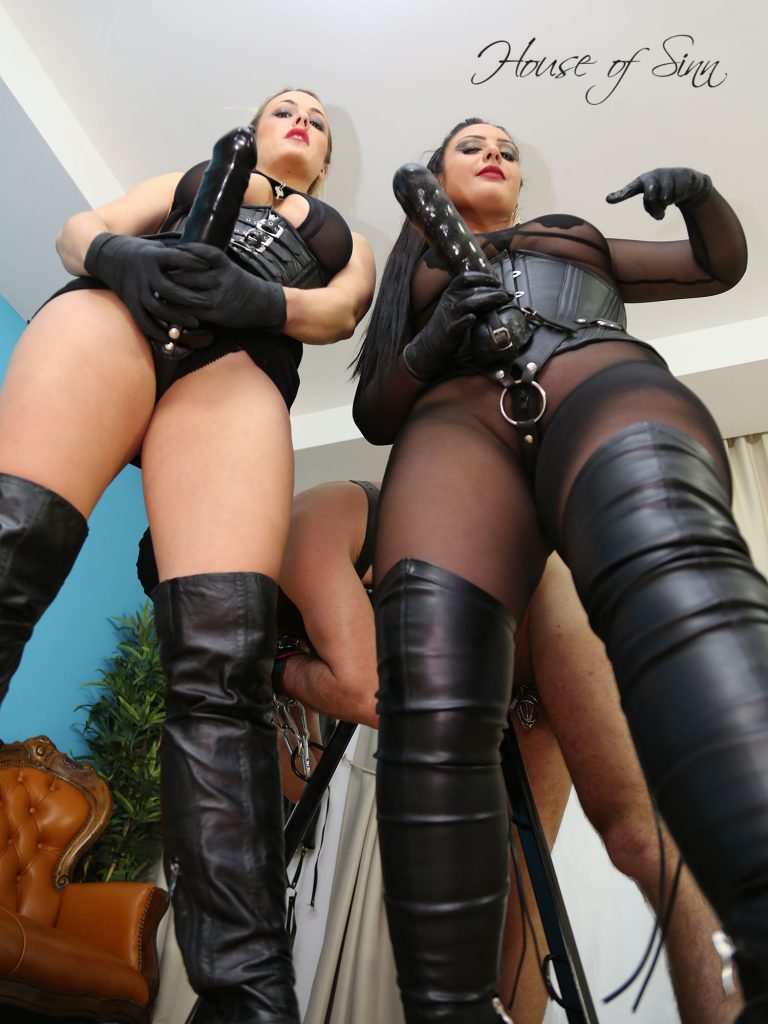 The sheer size of the dicks is massive but the strong women wielding them are much scarier than the instruments They use to bring his pleasure and pain to a new standard.
His ass was made to take the big cocks, Mistress Tess has trained him well to the enjoyment of Mistress Ezada who is a world known male trainer and Their sadistic twin smiles speak volumes as They enjoy his slutty hole.
Men would give anything, pay anything to be fucked by Them but this is a privilege reserved for a few lucky servants who have proved their worth and devotion. So start serving and worshipping and next time, your slutty hole might be the one being thoroughly fucked by the Goddesses who rule your fantasies!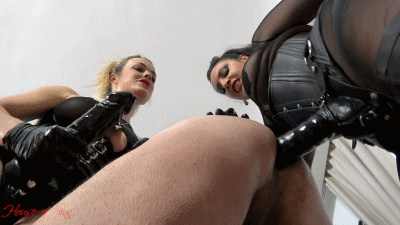 Buy the clip "Monster dicks and the Goddesses who wield them": SinnClips.com/21123231