My gimp will be punished to learn a lesson: he needs to understand that he's just s fuck toy, a mouth and ass that must be willing and able to take any size cock I choose to penetrate him with. Recently he failed to take one of my longer strap-ons, so today, for the entire day, he will be bound to the House of Sinn stairway railing.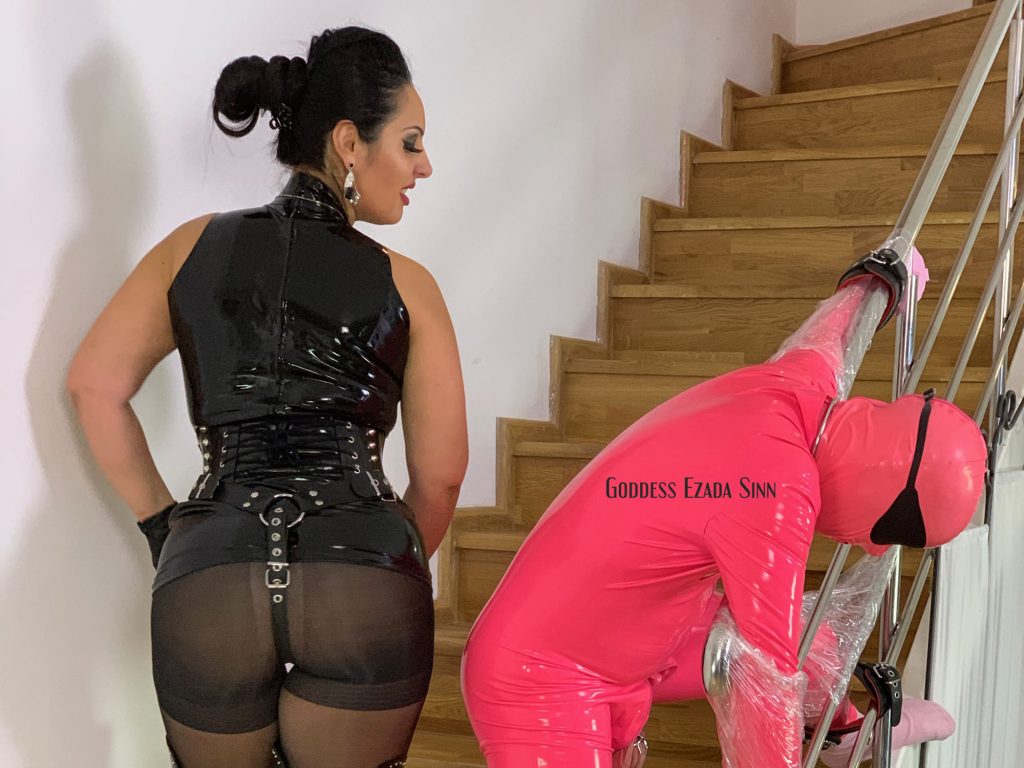 Anytime House of Sinn Lady passes by his pink male-pussy, the gimp could be impaled without him ever knowing who's violating his sissy-toy hole. I'm going to start his day-long ordeal by fucking him using his dripping clitty juices as the only lube to help glide my long strap-on cock deep inside his exposed hole.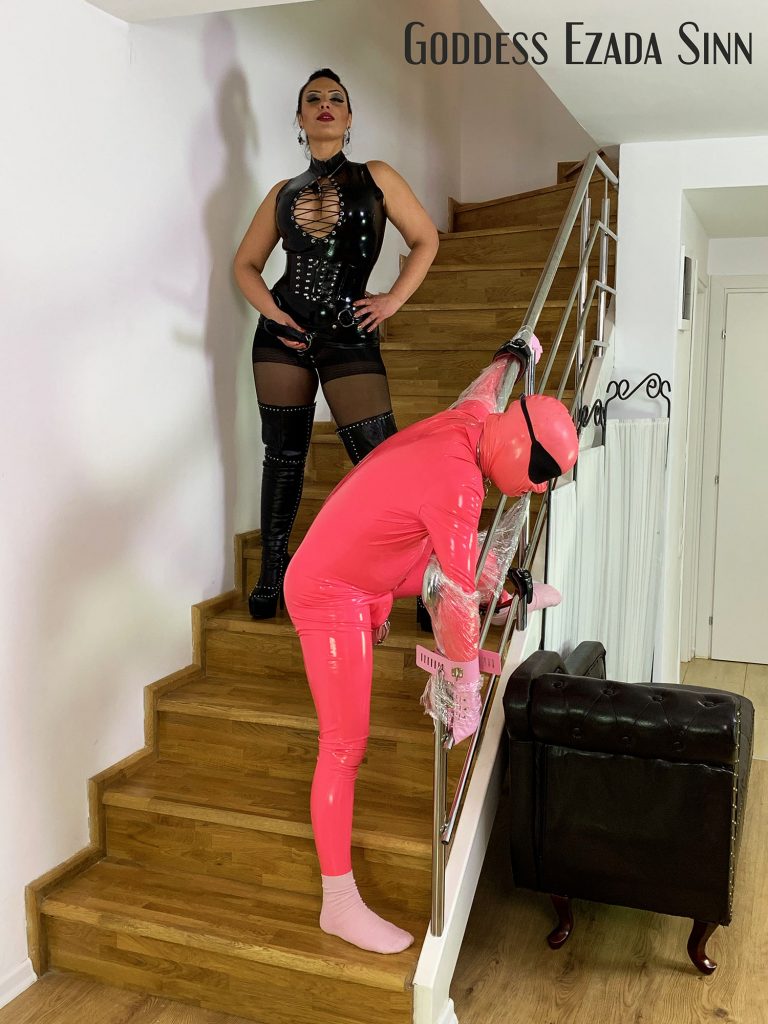 This is just the first cock of his punishment, on a day I'm sure he'll never forget.
Always open, ready, and willing to take any size cock EzadaSinn.com/21308427