My leather boy's job is to make sure that all My leather items, be it clothing, footwear and accessories, are always clean and cared for.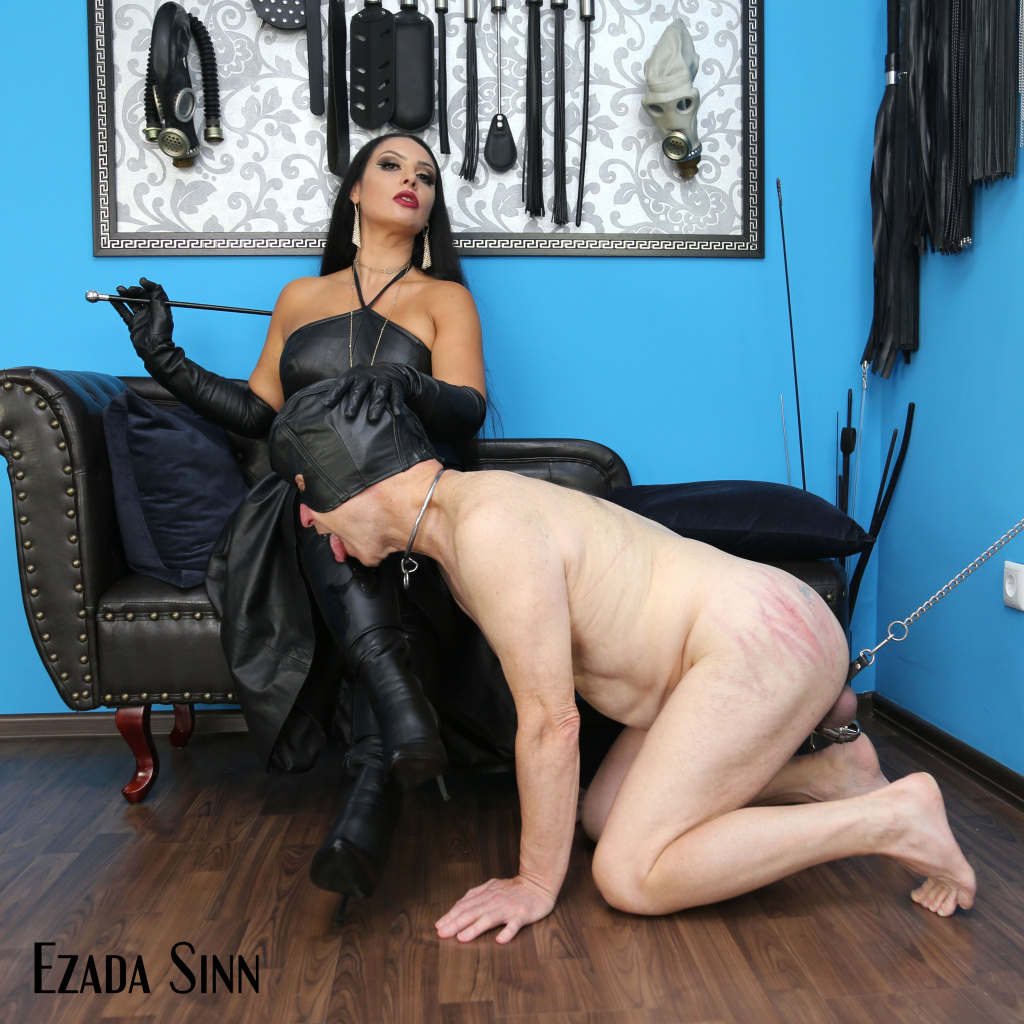 I am in the mood to wear leather today, and I enjoyed the feeling of putting on My long leather dress and the leather opera gloves. But then I put on My boots and discovered big white stains on them.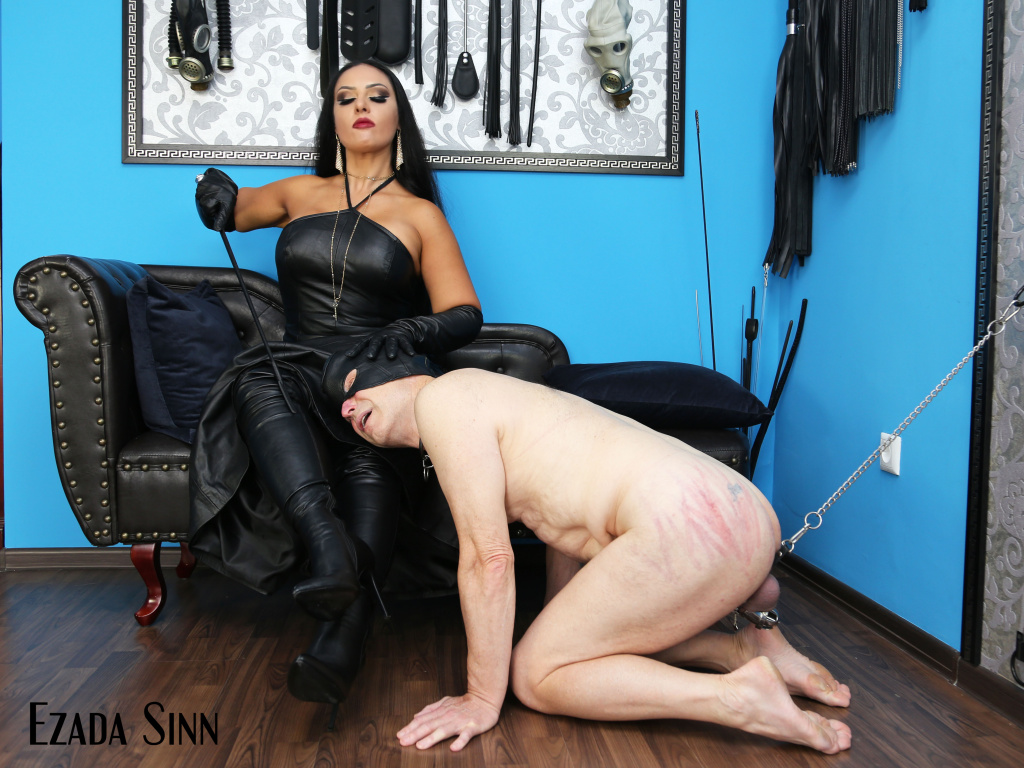 I know My chattel is locked in chastity 24/7, so it's probably not cum, but he will still be punished for My boots being dirty.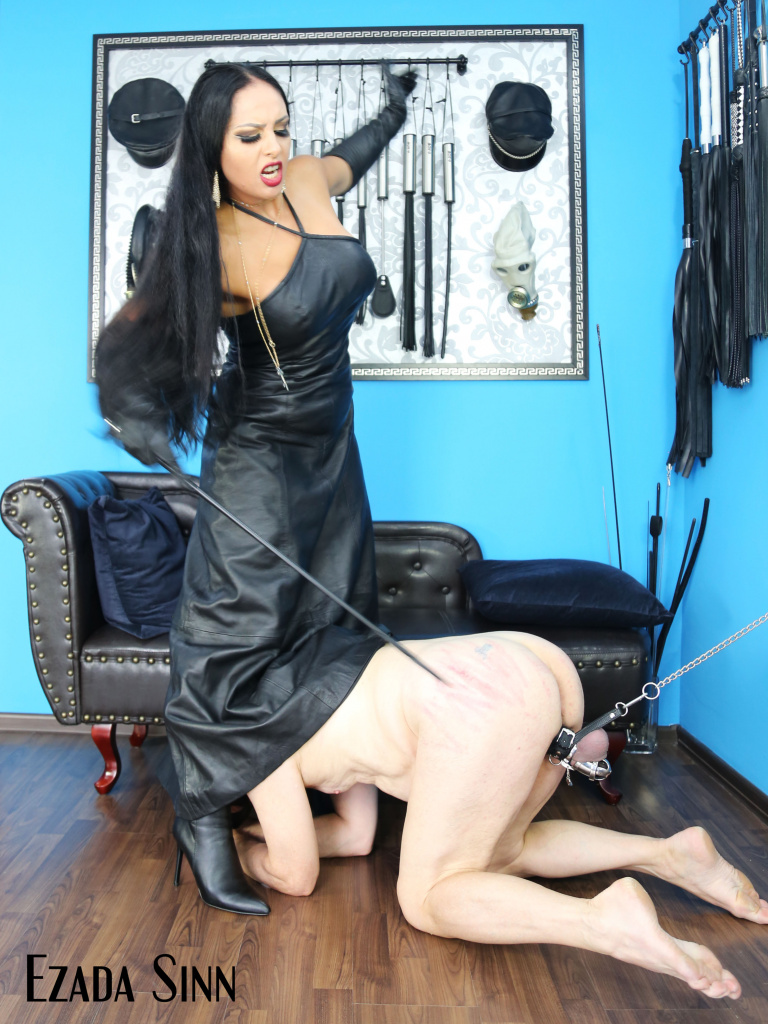 While he is busy cleaning the stains with his tongue, I will use a leather crop to make sure he feels no pleasure from the process, but intense pain. It's his job to clean My boots, to make sure that all My leathers are in perfect condition, and now his ass will pay dearly for him failing at it.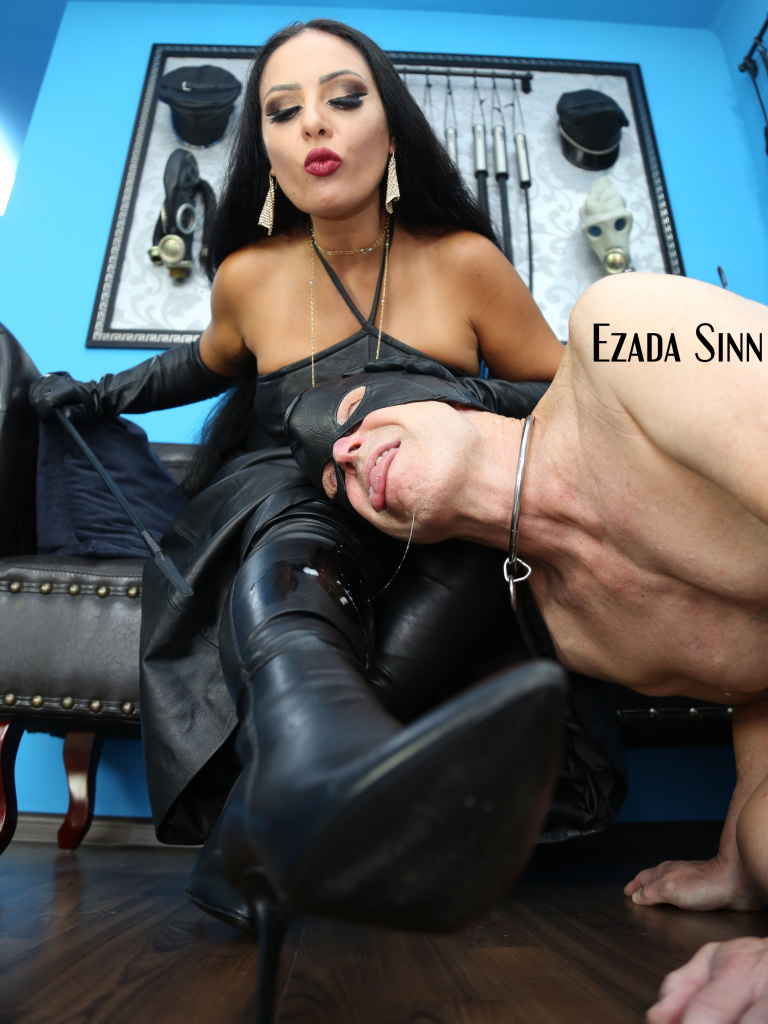 Buy the clip Punishment for dirty boots