It's been awhile since My slave's last release, and right now he's really aroused. I can see how hard his dicklet is getting in the chastity cage just from My proximity, I don't even need to tease it. It's under My total control and I love it. I decide when to keep it locked, when to tease it with My curvaceous body, and when to let it cum. This cock will do everything I want, and if I want to edge it into desperation and then make it cum in three perfectly ruined orgasms – that's exactly what it will do. My slaves understand that I always get what I want.
This clip is based on a custom request that goes like this:
"The clip is filmed from the slaves perspective (pov). You both lay down on a bed. After teasing for ~3 minutes you start jerking the slave off. Towards the end of the clip you ask "are you ready?" and you start a 10 second countdown. For the last three seconds of the countdown you stop jerking and just keep your hand at the base of the cock. The slave still manages to cum after '1'.
I'm aware that this is probably a challenging request, but i would love to see you take it on."
Of course I managed it, as I said many times: I control My slaves' cocks, they do what I want. Only instead of a 3 seconds delay between the last time I touch the cock and the orgasm there was a 20 seconds delay, and instead of one orgasm there have been three. Perfectly ruined!
Buy the clip "Perfectly ruined, 3 times in a row" www.EzadaSinn.com/19401081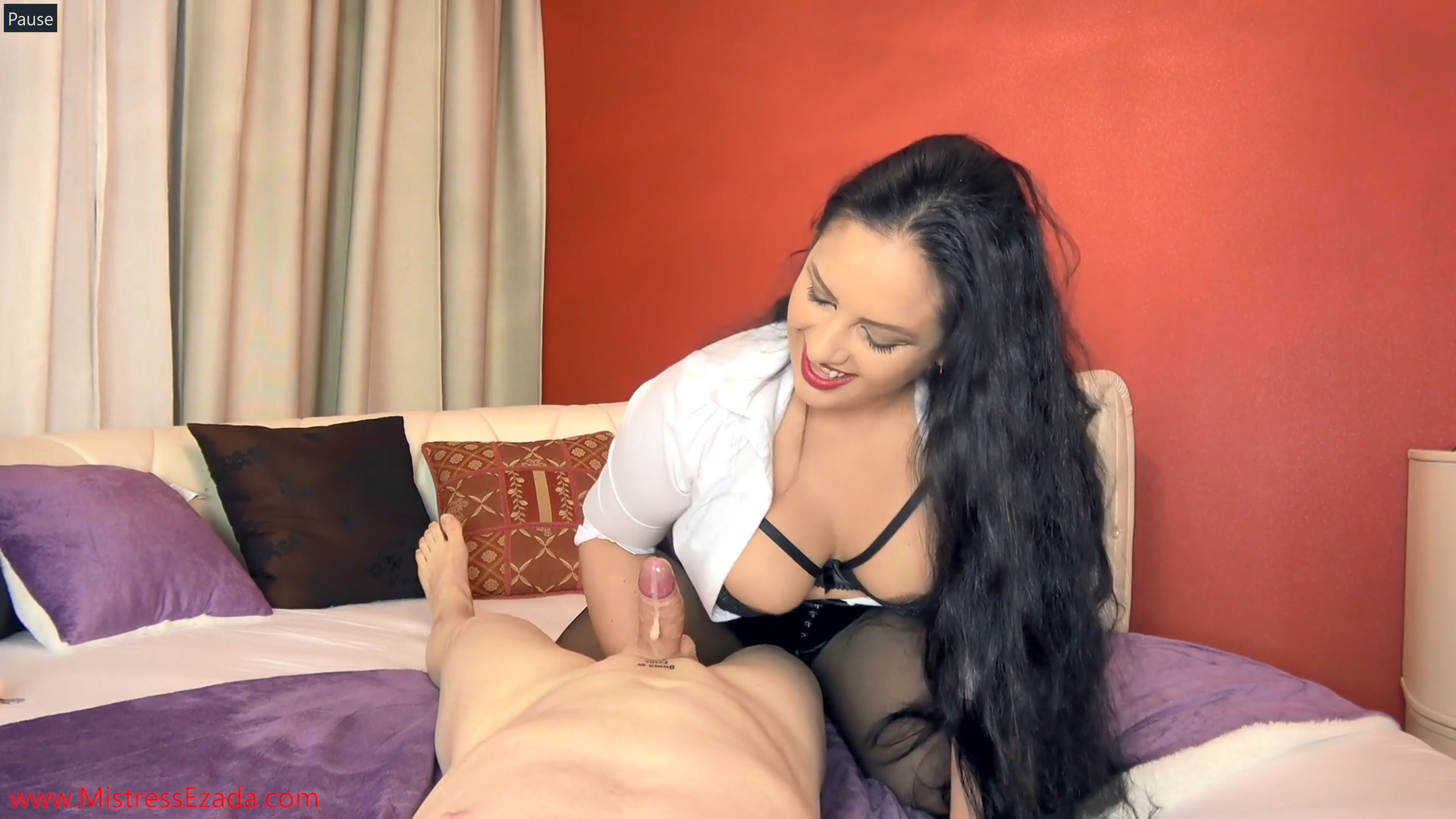 This is one of My favorite ruined orgasms clip and a must-have for any ruined orgasms aficionado!