Story written by My pantyhose bitch.
"I´m in training of the awesome and beautiful Goddess Ezada Sinn since beginning of July 2016. It took her only a few days and she explored my complete mind and found my biggest weakness – Pantyhose.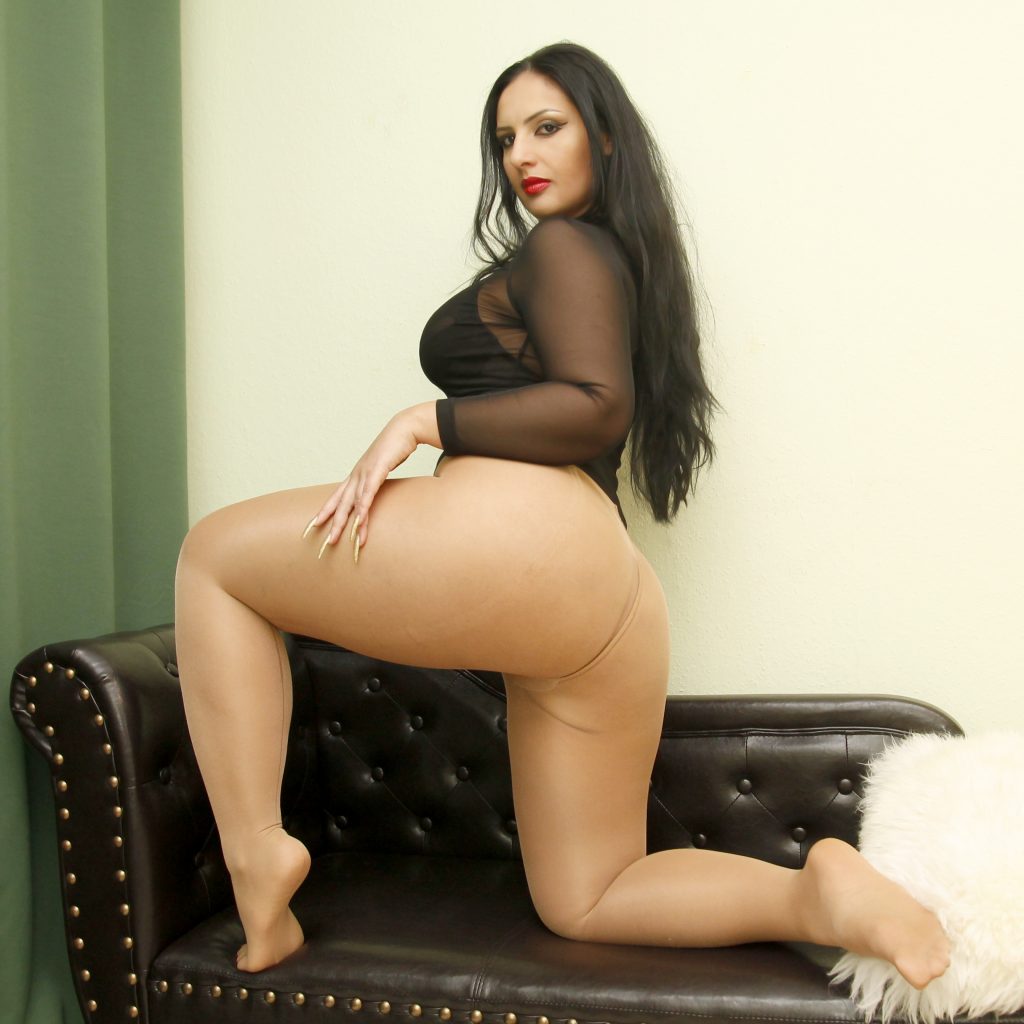 Before Goddess Ezada Sinn allowed me to join her online training I had a light fetish for Pantyhose / Stockings. One day I watched her clip "Worship my sweaty Pantyhose clad feet" and I was totally addicted and I couldn´t take my eyes off her legs anymore. After seeing some more of her clips I took all my bravery and asked her if I could buy one of her worn Pantyhose. I didn´t have any experience in any kind of Femdom so I was really nervous. Luckily she allowed me this privilege and sent one pair to me. That´s how everything began.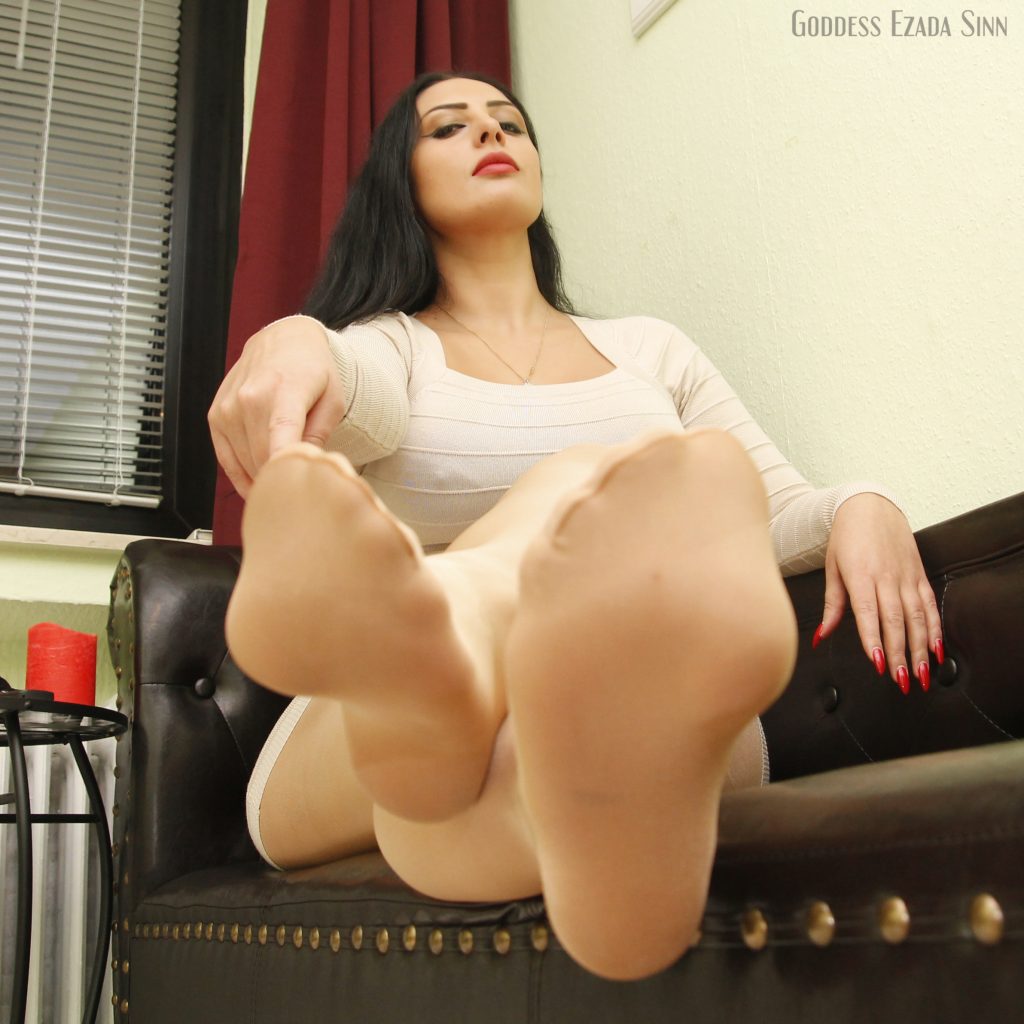 After receiving her awesome scented hosiery and a task I was completely under her spell and soon my name was changed into "Pantyhose Bitch". She also ordered me to wear her worn Pantyhose under my normal clothes at work for one day. As you probably can image it was quite a hard day for me. To feel the Pantyhose with every move and having her scent in my nose all the time…it really drove me crazy and I was horny the whole time. As I reported my day to the Goddess she really was amused. I was ordered to wear a Chastity cage from now on to avoid any kind of pleasure without her permission. I received some more of her worn Pantyhose / teasing pictures and tasks over the next couple of months.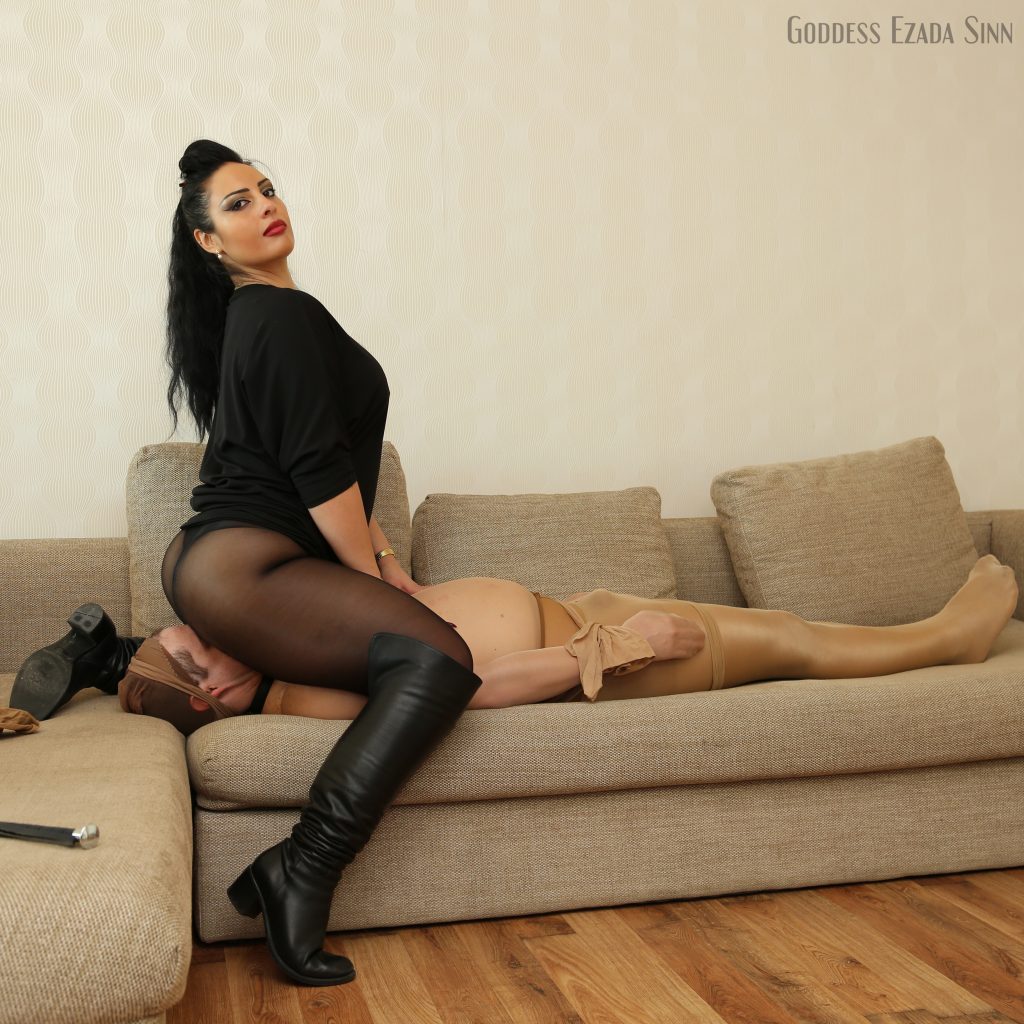 End of June 2016 I asked for her permission to join her advanced training program. Due to her great training methods she made me so obsessed with Pantyhose that only if I see a small part of Pantyhose; Stockings or even only an ankle sock on a woman I get terrible aroused. As I mentioned at the beginning before Goddess Ezada Sinn I only had a light fetish for it. Now after one and half awesome years in training I have the strongest Pantyhose fetish in the world. Under her control I also became a different person. I learned what obedience and Female supremancy means. I´m thankful for everyday that I´m allowed to be in the service of the beautiful Goddess Ezada Sinn.
Multumesc Stapana mea that you took control over me.
Your / Her Pantyhose Bitch"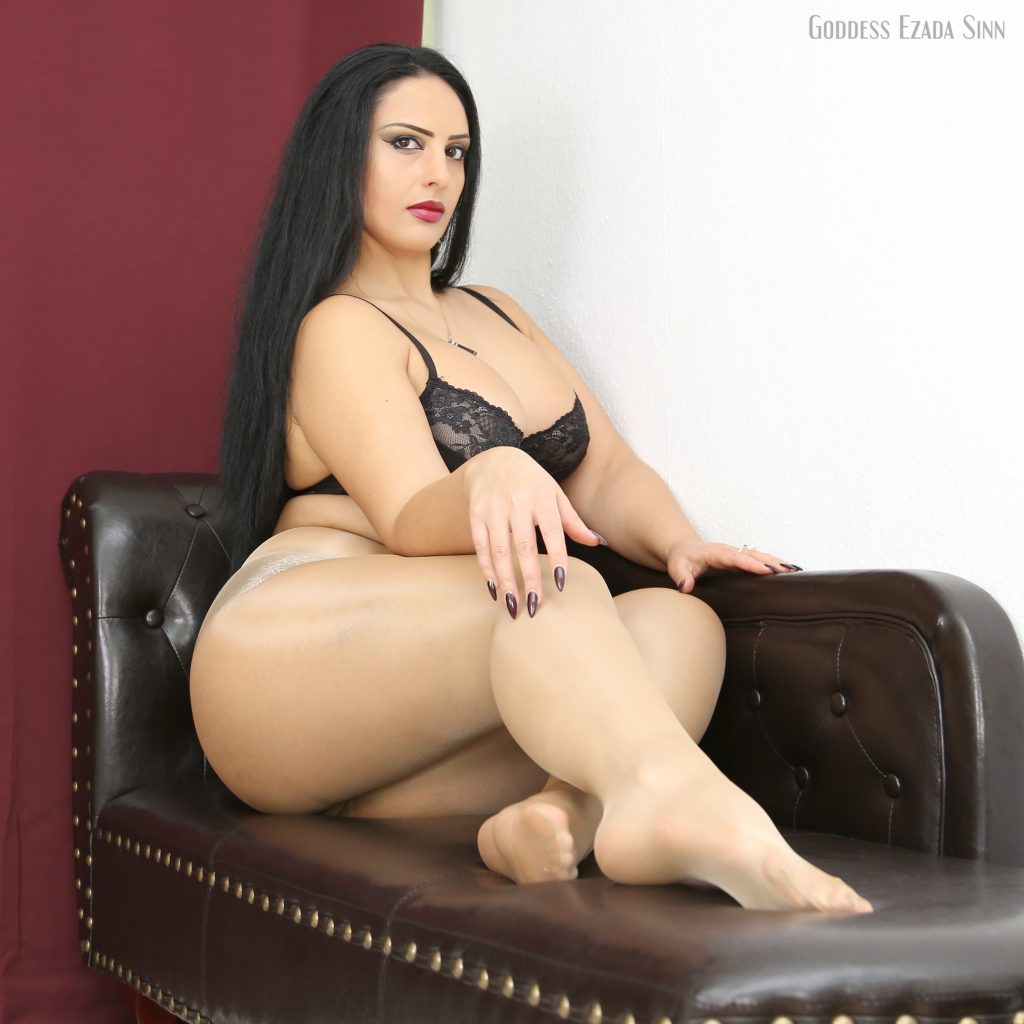 Follow Me on Twitter or join My advanced online training program and maybe in the future you will amuse Me too.