I had the chance to meet again Goddess Ezada few days ago in Bucharest. For 138 days, I have lived months, days of difficult hours, horrible even atrocious hours far from the one who marvels me, who animates me, who owns me. Finally my Goddess decided to offer me a last chance to prostrate myself at Her feet.
I arrived at about six o'clock P.M in front of our rendezvous at the 5 stars hotel in Bucharest. A class establishment, refined and illuminated by a soft spring sunshine which gave a romantic hue to the Romanian capital.
I waited for the arrival of my Mistress in front of the hotel, on my knees.
Suddenly She arrived in a gleaming black limousine, window glasses. I got up, opened the back door of the BMW 7 Series.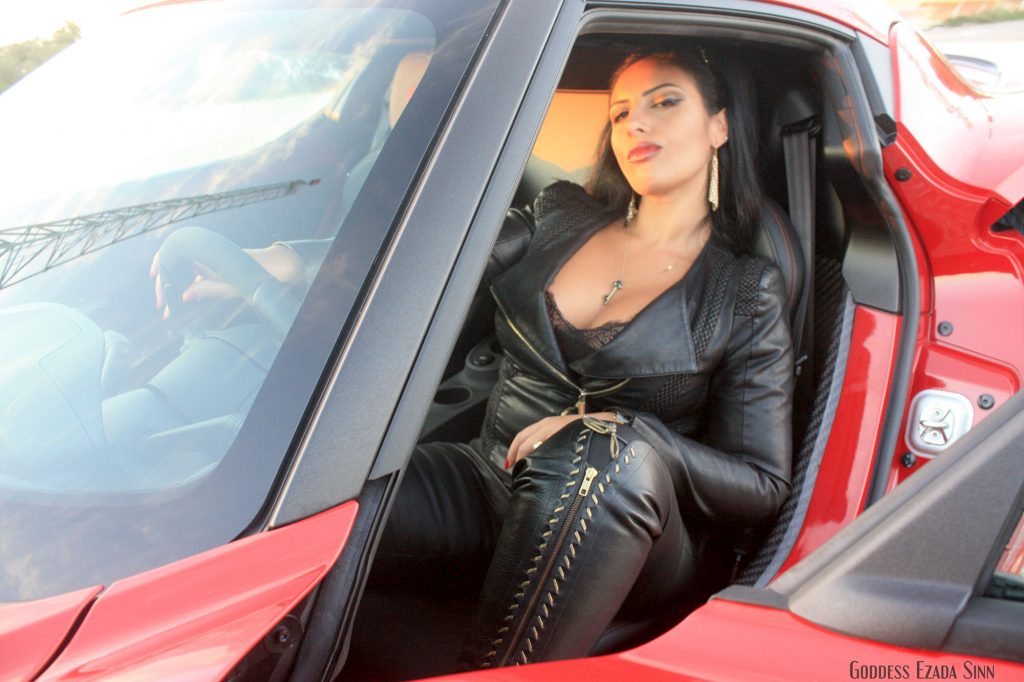 And there, it was a tsunami of emotions, a cyclone of chills, an earthquake that broke out when my Goddess came out of the car.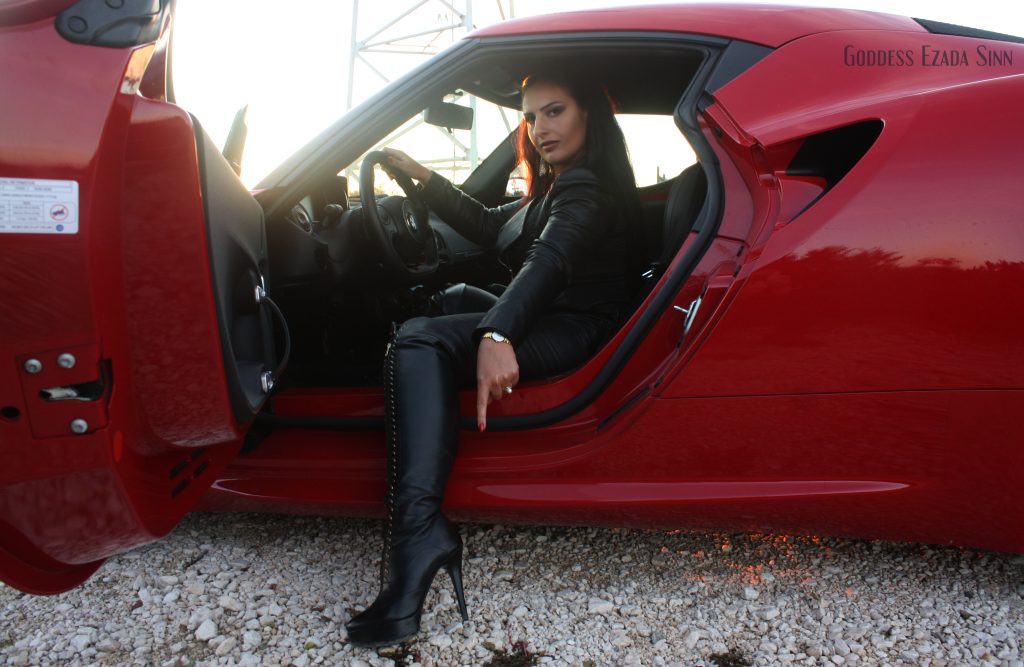 A hallucinating Beauty: shiny black thigh boots with dizzy heels mingling perfectly with the fineness of a leather trousers with impeccable cut. This one letting explode all the power of the thighs and buttocks of my Highness, a spangled top allowing to draw a deep décolleté. A well done make-up, and sunglasses caress an absolute purity of Her Queen's face.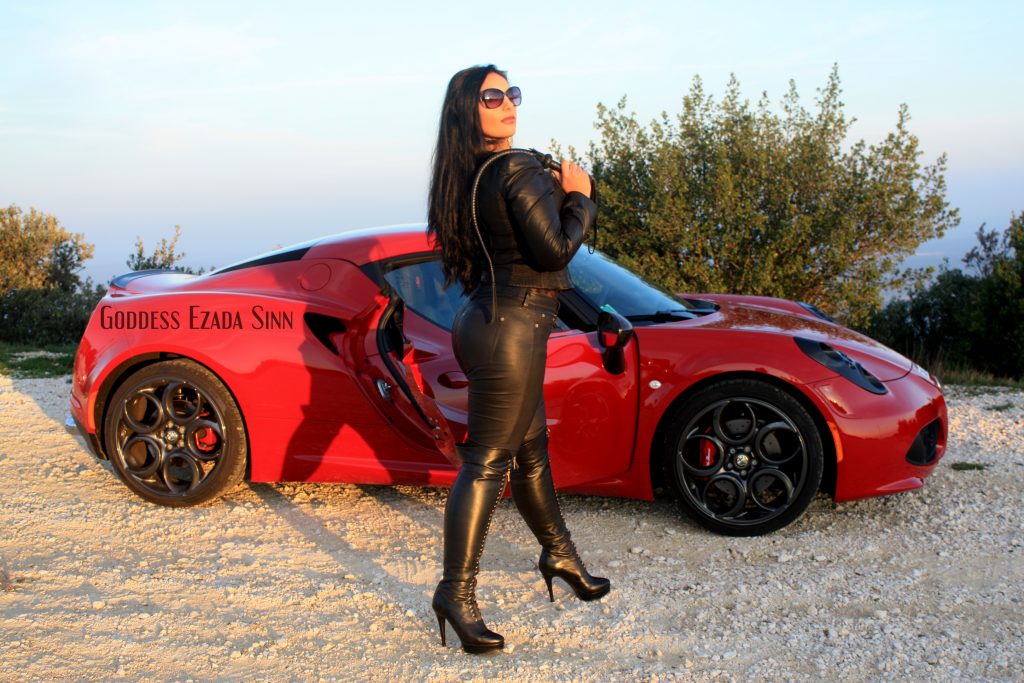 I know that every time I do not see my Mistress for a long time, I find Her even more beautiful, untouchable and Divine. But I do not think I distort reality. Like the greatest wines, the vintages of exceptions, Mistress Ezada repels, day after day, the codes of Beauty, charm and elegance.
I knelt to kiss Her right hand. A hand so soft, so delicate but also so firm, so uncopromising when She holds Her wonderful single-tail. A hand decorated with sublime rings and nails always perfect, long, red, shiny and eye-catching.
Then She advanced towards the hall of the hotel, like a Queen, with a gait to take the breath. She was so haughty, dignified, elegant, untouchable.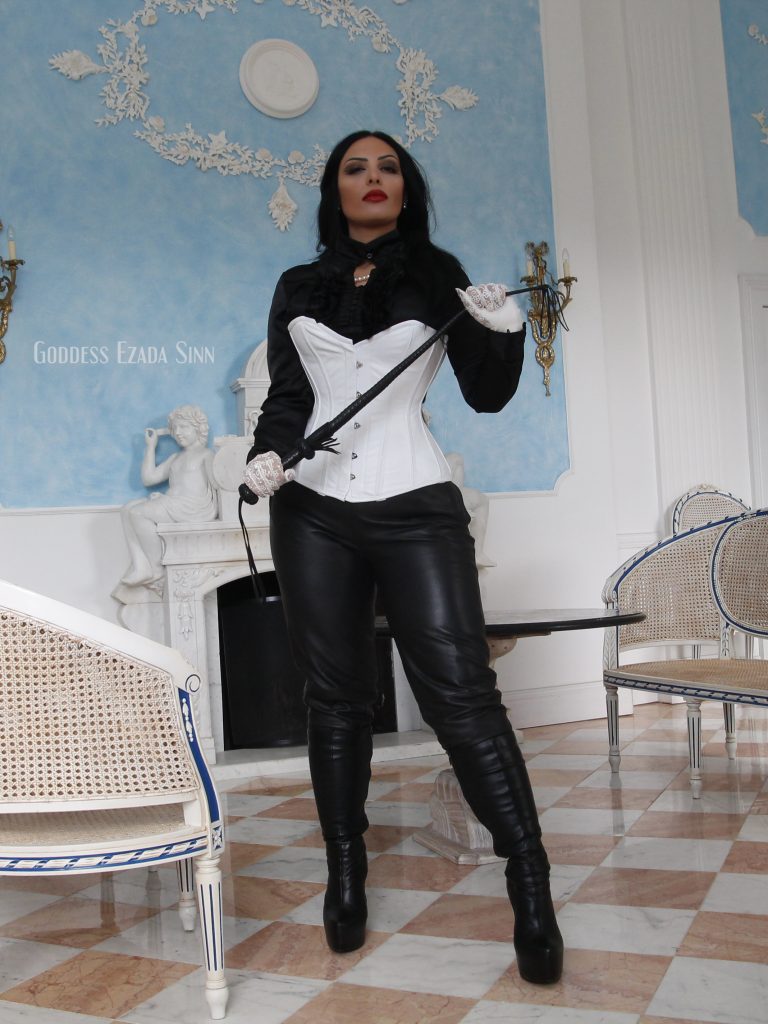 I was overwhelmed by the power that She emanated. I was cryogenized by Her fatal beauty, I was amazed by the charisma She projected. I only saw Her. She was in the light, the rest in the shade. The whole world could collapse, the earth could stop turning, the only thing that mattered: it was this surreal scene of a Queen walking, advancing, carrying everything in its path. I did not have the strength to get up, I was still on my knees. It was impossible to get to the same height as Her, even I do not know how I was not lower down in the ground. Her Greatness is unique. Her Class is eternal. Her beauty is wonderful.
At that moment, I had only one desire, to follow Her on all fours before the crowd that was in the most luxurious street of Bucharest. I wanted to prostrate myself at her feet, to offer Her my life, my soul, my spirit.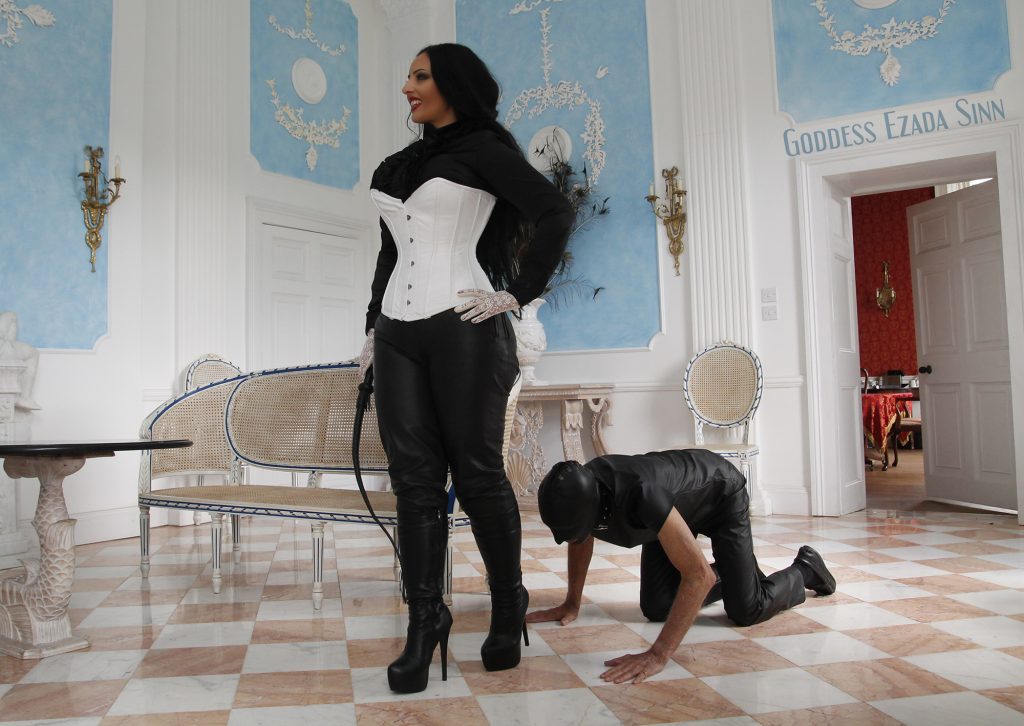 She walks at once so gracefully and quickly that She cannot be followed
Unconsciously, I understood that I could not approach my Queen. A Queen, She is worshiped, we dream to kiss Her feet, to die under Her soles. But I do not deserve such honor, such pleasure to serve Her and to be close to Her highness..
All of a sudden, I was brought back to reality when, with a subtle slap of a finger, She made me understand that I should already be close to Her with Her luggage.
I executed myself, while trying to regain my emotions.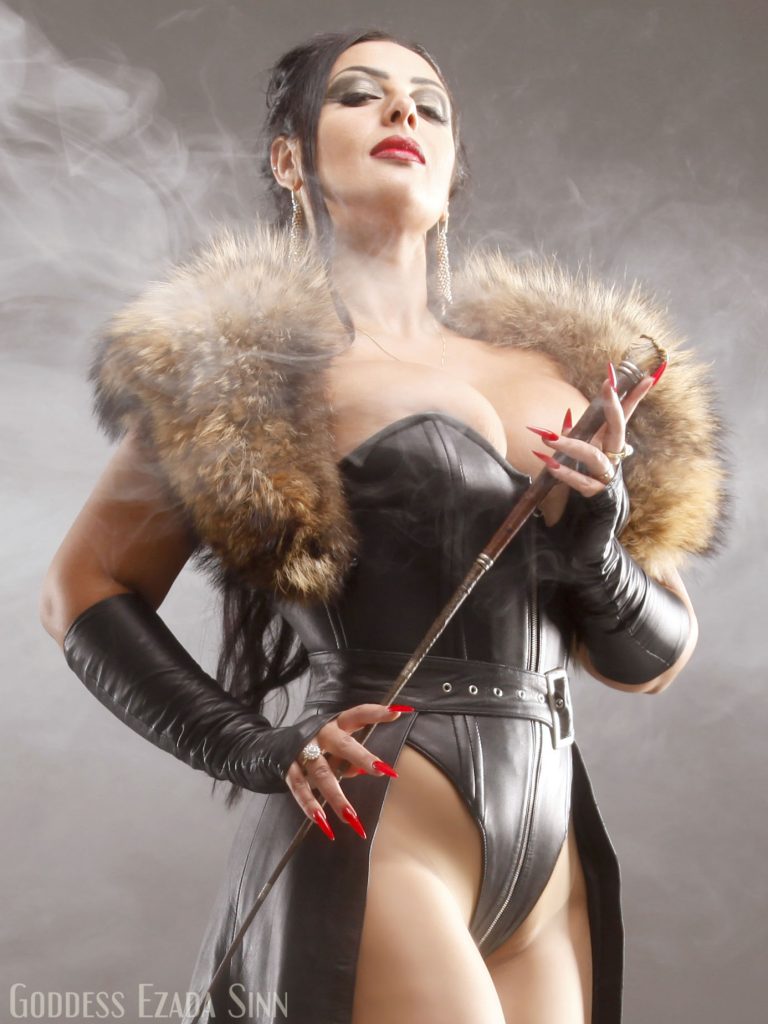 Mistress EZADA transports you beyond the imaginable, into a world where Woman has Absolute and Divine power.
Even if I had not exchanged a word with Her, I could already go home. She had put me on my knees, in my soul. And I knew I would never get up. I belong to Her, my life belongs to Her. She possesses the World.
written by slave simon