Spandex is so hot: so tight, so smooth, so sexy!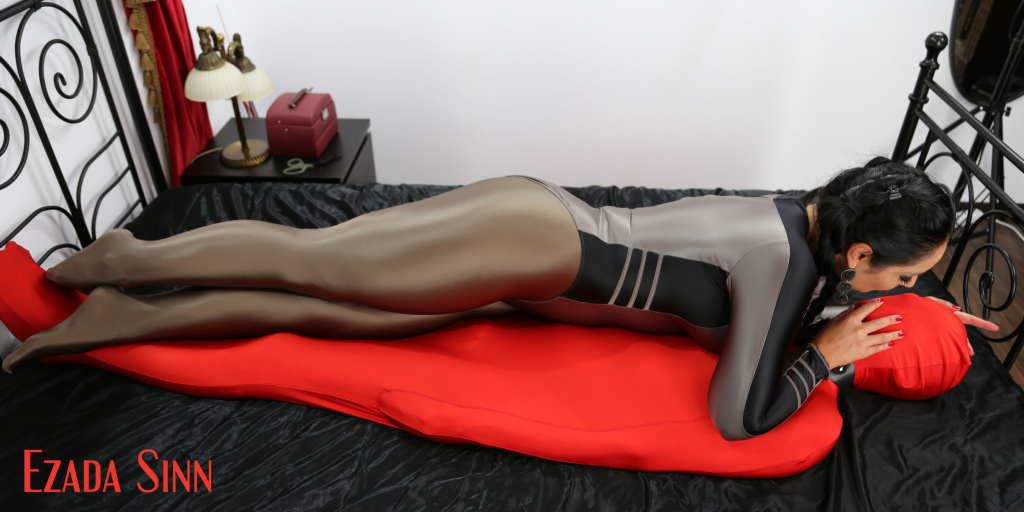 I'm going to mercilessly tease My spandex encased mummy while I'm wearing a spandex catsuit. he can feel everything through the body bag as I rub My spandex clad body against his.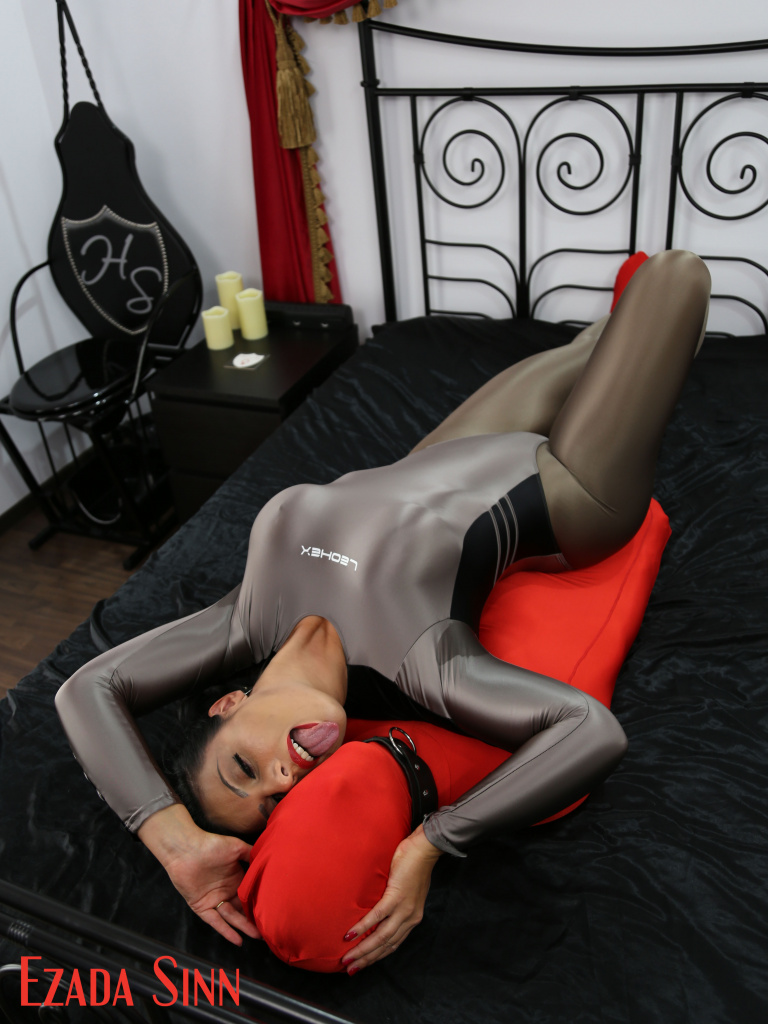 My big round breasts rubbing against his helpless genitals, My smooth Sanctum grinding against his engorged dick.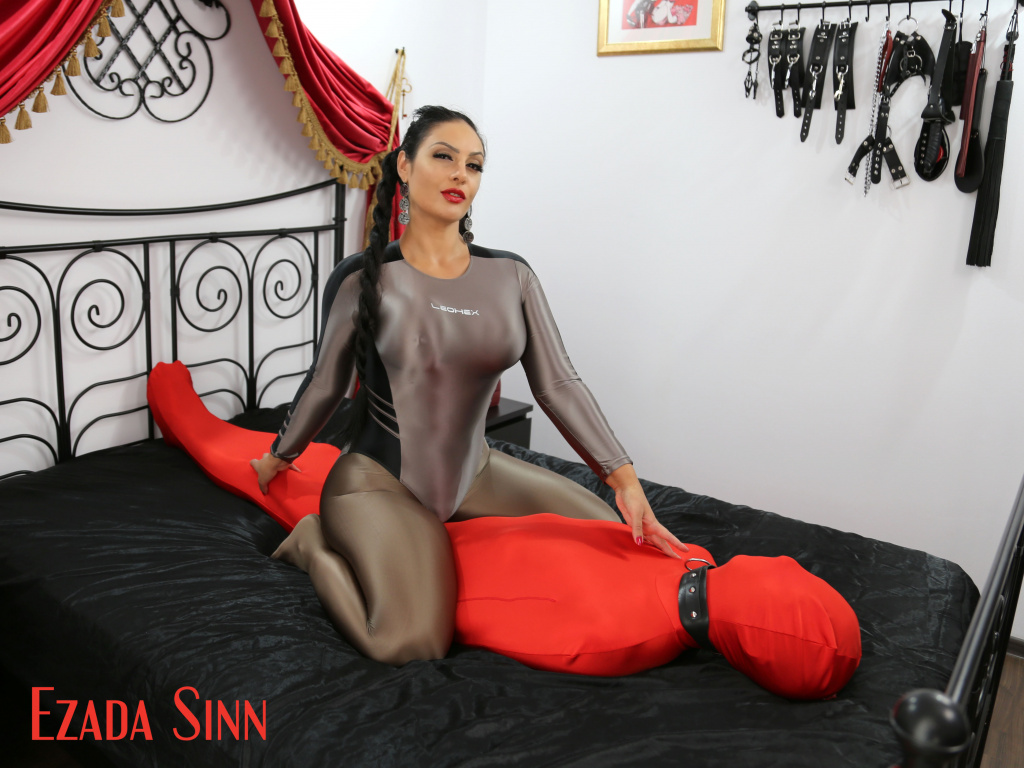 If My mummy can please Me with his mouth through three layers of spandex, then I just might let his cock escape from its cocoon. It's so arousing to feel My boy's hard cock rubbing against My spandex clad Sanctum.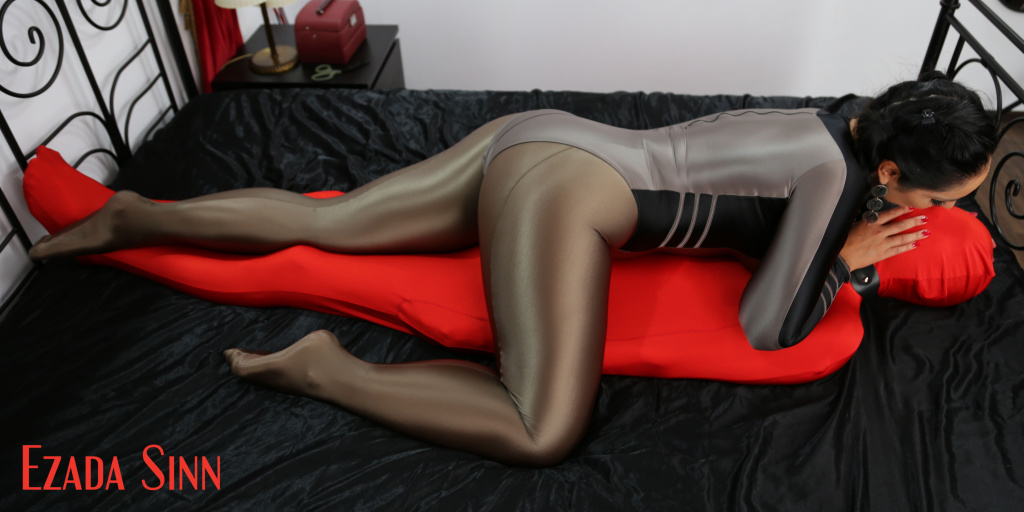 he will give Me all the cum he has in his balls before I smear it all over his face and lock him back in chastity.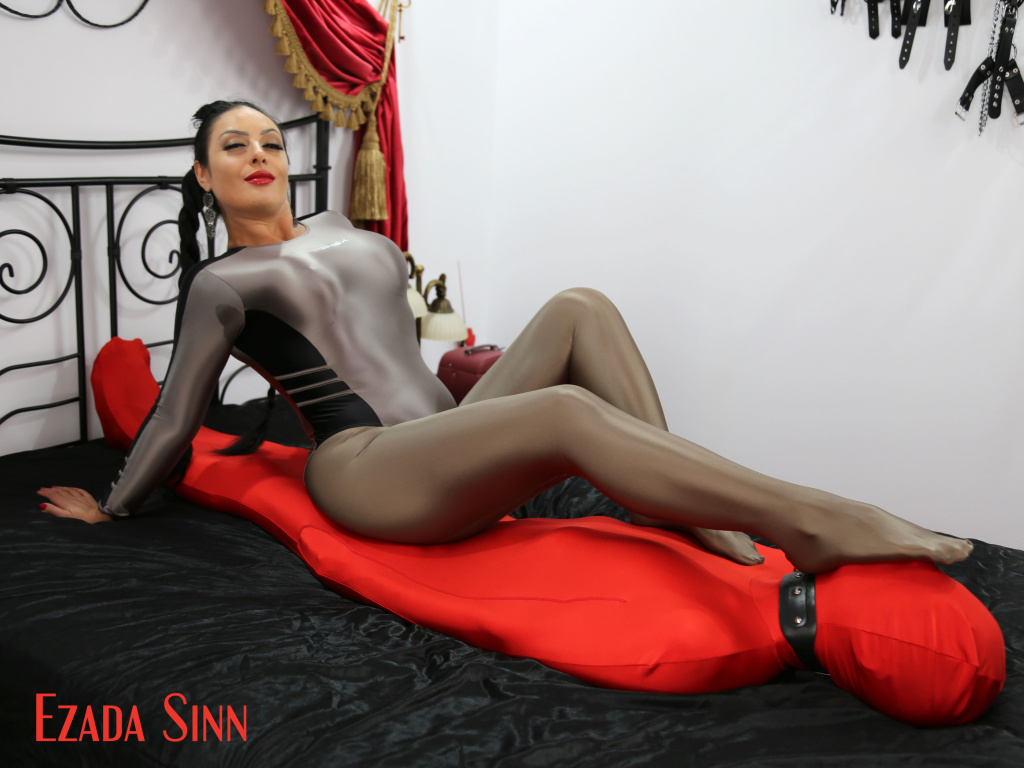 Full clip "A spandex lover's dream"