you already know how much I adore shiny nylons but you never saw Me in pink.
Sometimes I stick with what I know I like but sometimes I am in the mood to try something new. Especially when it's a super shiny thing….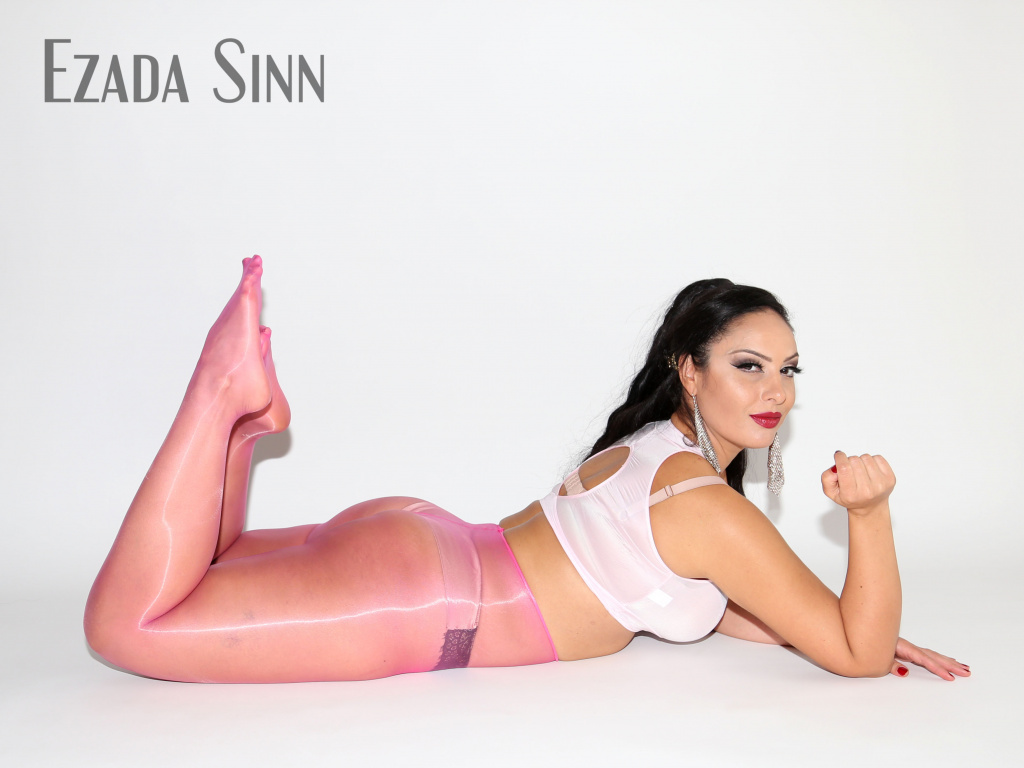 So, what do you think? Should I wear pink more often?
If you would like to buy a pair for yourself use the code "ezadasinn25" for 25% off on all orders over $75.00.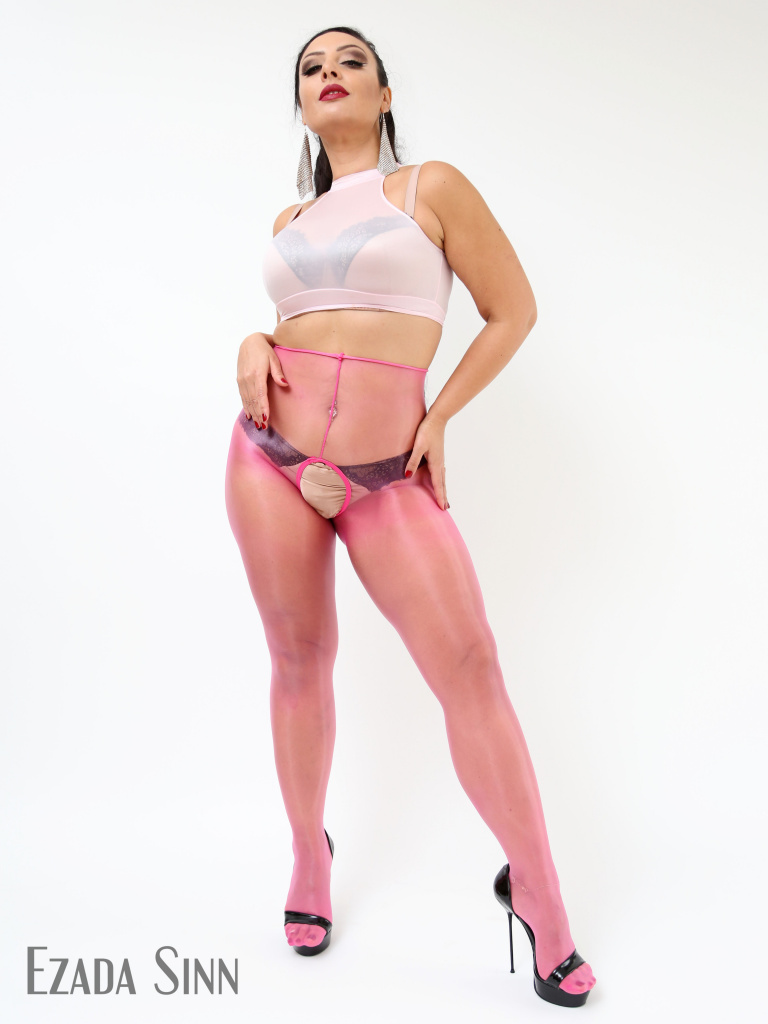 I am wearing Pearl & Poseidon's Vespa ultra shiny sheer crotchless pantyhose. Extremely thin with super shine to accentuate the legs. 10 denier 70% Nylon and 30% Spandex.