I am delighted to announce I will be in London again in January for a wonderful event organized by My dear friend, Madame Caramel.
Saturday, 12th January 2019, 30 Ladies and their servants will attend Madame Caramel's Femdom High Tea & Play Party. One lucky boy is allowed to sponsor My ticket and maybe I will allow him to be in My presence during the event.
I will have the pleasure to hold the "Chastity/Orgasm control" workshop.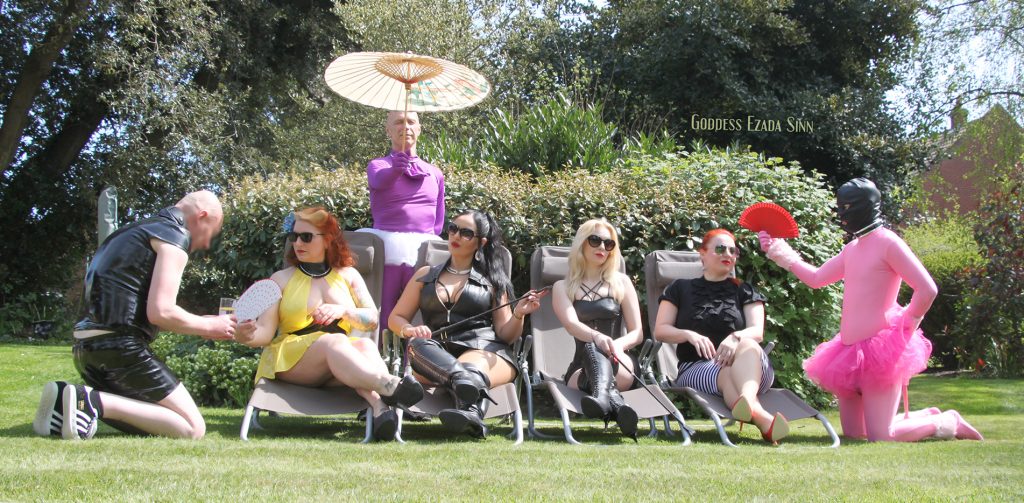 Expectations on the day
Slaves arrive and immediately report for duty.
They will be in service to a Mistress, other than their own, for 1 full hour.
This includes serving tea and fulfilling their other needs.
They will be on their best behavior so as to not disappoint their Mistress.
Best brush up on your skills, boys and girls, anything less than perfect may be a punishable offense.
All slaves will be in suits unless they are a maid dressed in a uniform – no slutty uniforms, though classy and sexy is permitted.
Order of Events
High Tea served between 4 – 5pm
Includes: Champagne, tea and coffee, juices along with delicious sandwiches and scones
There will be basic nourishment for slaves
Entertainment from 5pm onwards
The celebration continues with play so PLEASE bring your favourite toys, there is not enough play at parties anymore and so this is an integral part of the event's success
There will also be a workshop focusing on the various topics surrounding slave training
Dress
As always, dress to impress!
Elegant dresses, furs and pearls, vintage fashion, haute couture, fetish glamour.
SLAVES ARE EXPECTED TO WEAR A SUIT OR MAID'S UNIFORM
We are delighted to confirm the attendance of:
Madame Caramel
Mistress Evilyne
Goddess Ezada Sinn -Chastity Control  Workshop
SLAVES TAKE NOTE: You purchase the tickets with your own payment details but most importantly, YOU MUST USE YOUR MISTRESS'S EMAIL ADDRESS FOR THE CONTACT