Three years have passed since House Of Sinn has opened a new page of Female Supremacy into your life. How fast time goes by! I am very grateful for all the support from all the guest Ladies, filming slaves and, of course, Our fans. Thank you!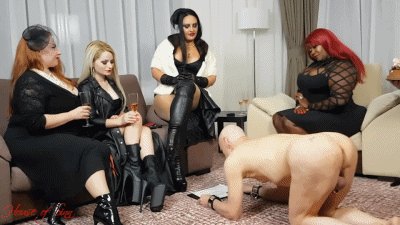 The House of Sinn will move to a new, bigger location and with this move We decided to come with some changes.
The House of Sinn is the place where any Woman can enjoy Her sexuality and explore Her dominant fantasies. No matter if She is a female supremacist, a sWitch willing to explore Her dominant fantasies, or a vanilla Lady with a kinky Femdom fantasy. If you are a Female, House of Sinn is open to YOU. Apply via this contact form and We will contact you to discuss the details.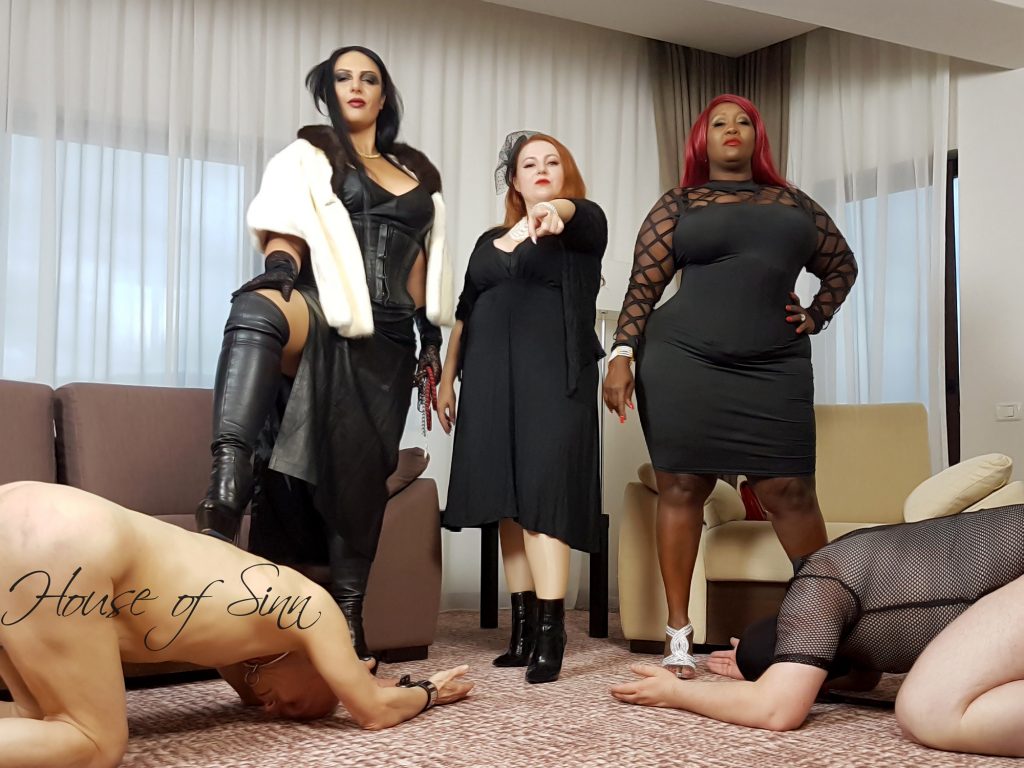 But only the males worthy to be in Our presence will be allowed to the House of Sinn. you are welcome if you are a House of Sinn slave, or if you accompany a Lady who is a guest of the House. From now on, House of Sinn does not accept new filming slaves. If you are not yet a House of Sinn slave, read below the steps you can take to become one of the House of Sinn slaves.
Being a slave of The House of Sinn is not about kinky fantasies, it is about serving superior Women and the satisfaction of being useful and owned. The feeling of satisfaction from truly serving is much more intense than mere sexual gratification. To become a slave of The House is a huge honor that is not just bestowed upon anybody, but only upon the very best and hardest working subjects.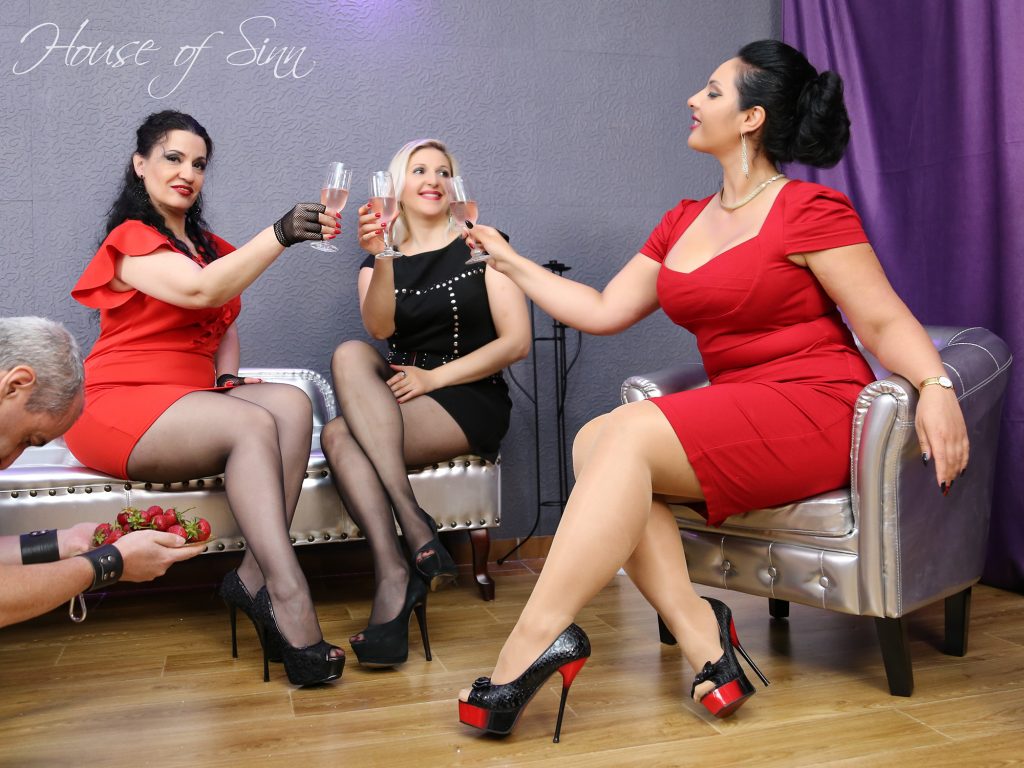 As a slave of The House you will be at the beck and call of any of the Ladies of The House, at any time They desire to use you. So, now you are wondering how to earn this great honor? Here are the requirements you must fulfill:
Be an advocate for Female Supremacy:

Openly praise the superiority of Women.
Treat all Women with respect.
Try to improve the life of all Women around you as much as possible.
Obey your Owner at all times.
Put Her needs above yours.

Actively support and promote The House:

Have a significant online presence with which to promote The House and the guest Ladies.
Spread the word of The House of Sinn, through pictures and links on social media and message boards.
Make clear links between your profile and The House. Make your profile name reference The House, e.g. House of Sinn slave james; have a House of Sinn banner; add links and reference The House in your description.
Retweet and share The House of Sinn and the guest Ladies' posts.
Comment and interact with The Ladies of The House on social media.
Find new ways to spread the word, e.g. dedicate a blog to The House, open a tumblr account or subreddit, look out for new platforms to use.
Don't contribute to the spread of pirated clips. If you find clips posted for free by someone else, report them immediately. The links should be emailed to The House of Sinn using this form http://www.houseofsinn.net/contact/e-mail/

Be a regular purchaser of clips:

Buying the clips helps support The House and contributes to the production of quality FemDom clips.
Watching the clips is also a way of learning how to be a good slave, and what is expected of you when you get to serve The Ladies in person.

Prove to be a reliable filming slave:

Participate in at least 3 days of filming, to the satisfaction of The Ladies.
Always be on time for filming sessions.
Be clean and presentable.

When serving the Ladies of The House you must do your best satisfy Their needs:

Outside of filming sessions you must continue to serve The Ladies, e.g. cooking, cleaning.
Make the filming days as pleasant for The Ladies as possible.
Always be ready to serve.
Meeting these requirements does not immediately grant a male the honor of being a House of Sinn slave. This honor can only be bestowed at My discretion and, by the same token, can be taken away at any time at My discretion.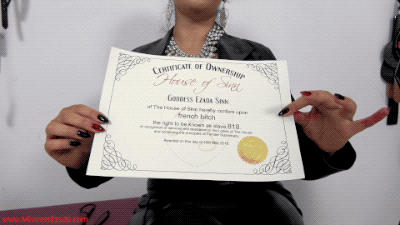 The ritual of becoming a House of Sinn slave