There is no secret for anybody how much I love to wear nylons, especially shiny pantyhose. I own probably hundreds of pairs, mostly a large stock of My favorite brands and models, but not only. Some months ago I asked on Twitter if it would be a good idea to start reviewing nylons – mostly from a fetishistic point of view. So here is the first pair I decided to talk about: Emilio Cavallini push-up tights opaque 90 DEN.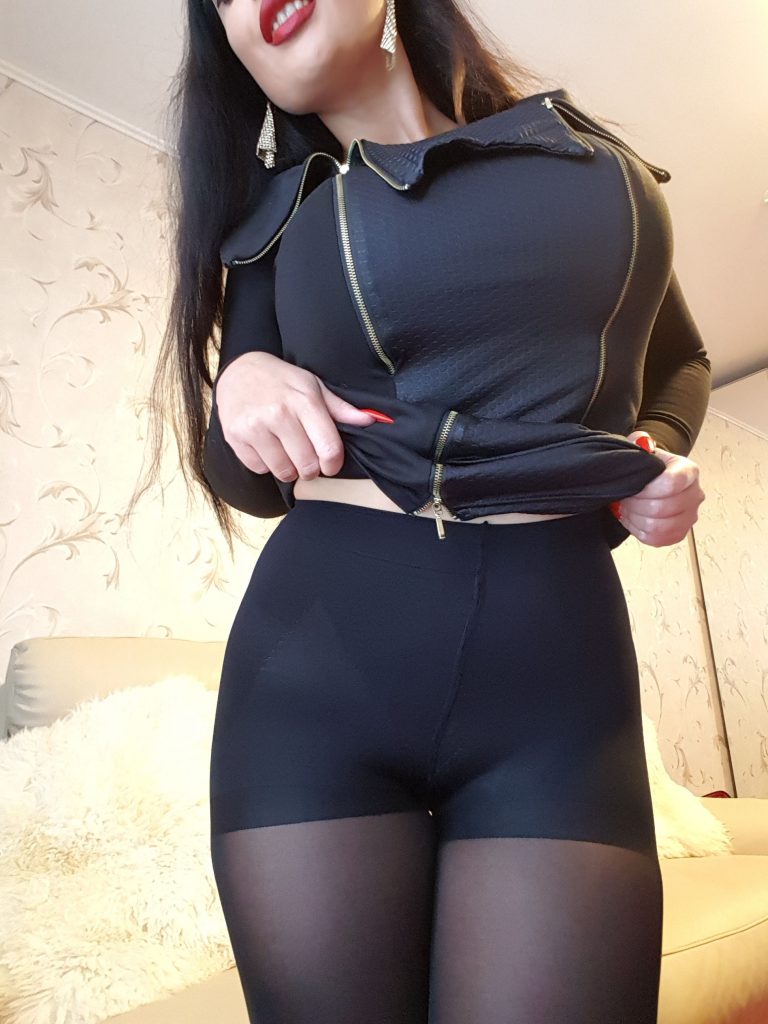 I received this pair as a gift from My slave purcelus and it was My first pair from this brand.
The first impression was not WOW – the packaging is average, no attention to details (see the little threads that hang out on My thigh? I don't like that).
For the overall aspect of the material I give 3 out of 5.
I prefer shiny, somewhat more sheer material (20-40 DEN), but this is a very personal preference.
But it was VERY easy to put them on (control top or leg compression pantyhose are often very difficult to put on). Moreover, they are comfortable! All the seams are in the right places so they do not cut through My skin, the top doesn't roll down. They are perfectly fit to stay in place and to really add a push up effect. Look how good My ass looks in them!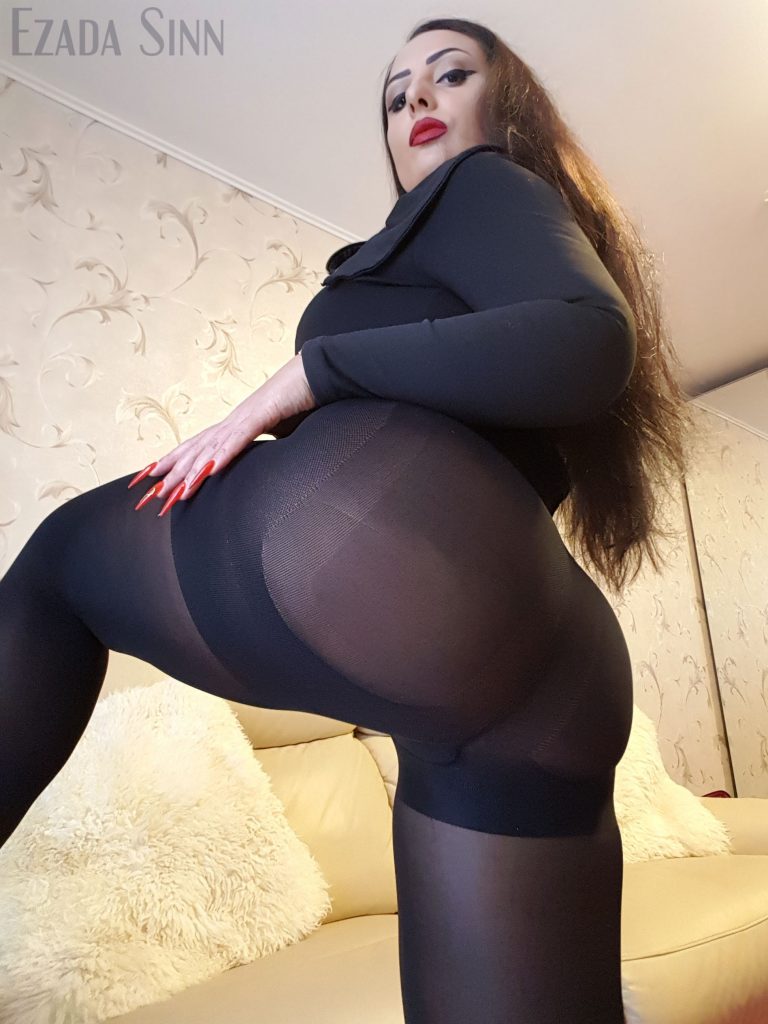 I wore this pair many times already and, except of a little tear caused by My ring, they are intact. It's true, the fact they are 90 DEN is important, but the resistance of the material is really good too.
5 out of 5 for usefulness.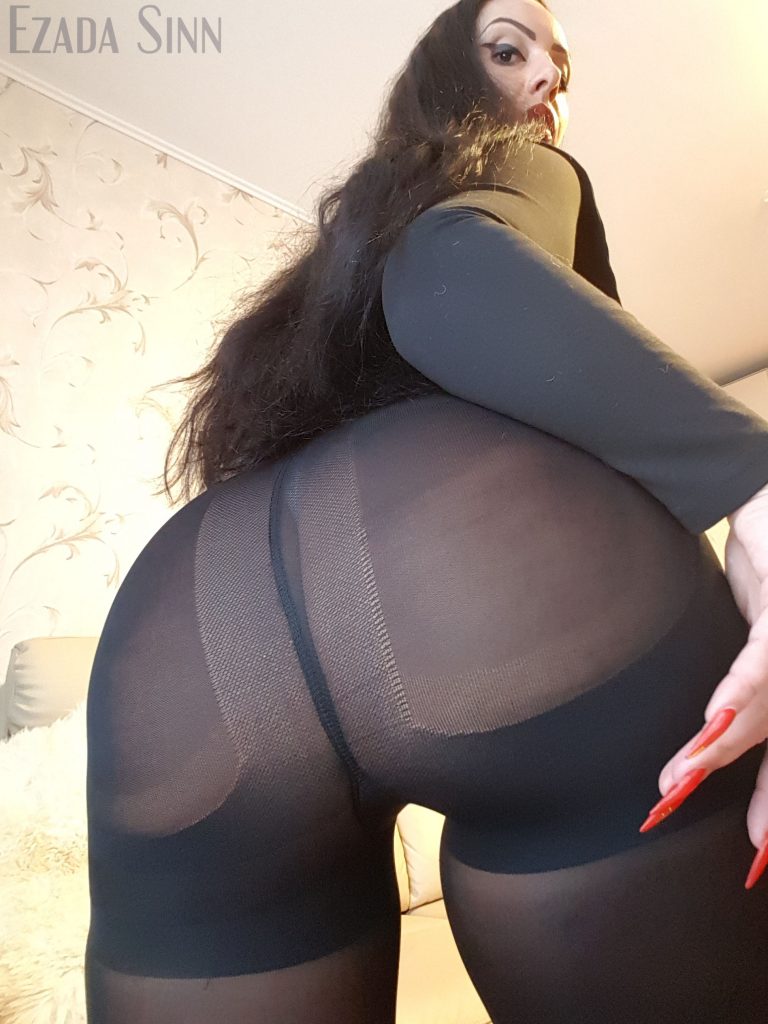 Part of My pleasure to wear pantyhose is the sensation of compression. The "hug" that a stretch material will offer to My skin. For this, control top pantyhose are My favorite. As I said, they are very comfortable and I was able to wear them the whole day with absolutely no discomfort.
5 out of 5 for compression effect.