My regular readers know well that the "mandog" is one of My favourite animals. Those males turned into what their true nature really is: Obedient creatures at the feet of their Mistress.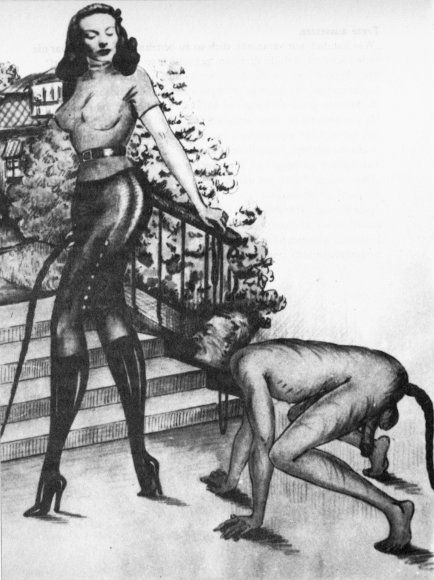 So this picture of Jim of Germany created some time in the 1940´s or 1950´s is one I really like. I like it because the artist has done such a good job in creating a truly intermediate being between beast and man here. So accurately he has carved out the fundamental difference between the leading woman and her doggish pet, his awkward bearing. And then this dog tail dangling from his ass…. the whip marks on his legs and back… My mind automatically conjures up wonderful pictures how the Lady will have just whipped him so ferociously… arousing stuff really.
Jim has got a very distinctive style that makes his work easily recognizable. The combination of a raw sketch like the dogs face with a photograph used for the face of the Mistress.
Very well done…
You want some more? Ok, here you go…: A nice example of "The severity of the Discipline Mistress". "Collaring"… well that´s something We´ll leave for another occasion…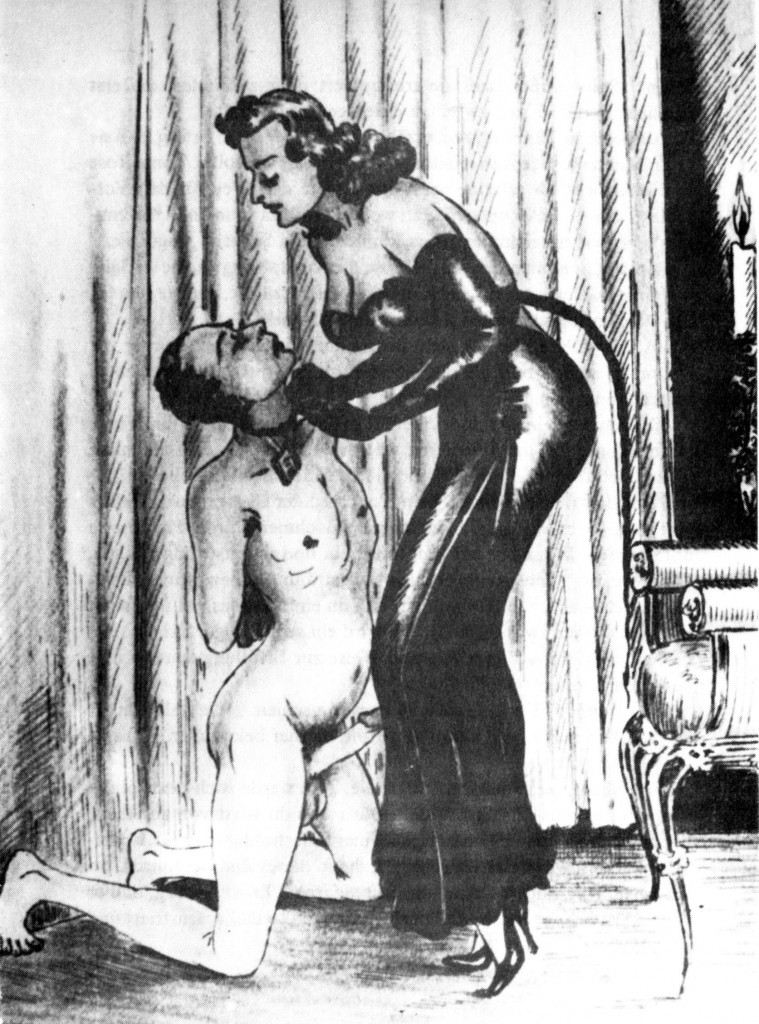 I do not claim any copyright in the picture(s) shown and dealt with in this article. The article is merely meant to cherish the beauty of the art and it is not at all intended to infringe any third party copyright. So if you are the holder of respective copyrights and want to have the picture(s) removed, notice Me on info@dominare.ro and I will do so immediately.