Do you remember the clip I published some time ago "Getting pregnant FemDom style"? I am happy to announce, My friends, slaves, devotees and fans, that My wishes became true and now I am expecting twins. I don't know yet if I will have My little Ezada, as I wish, or hubby will loose his balls for giving Me boys. But I should find out in the next couple of weeks.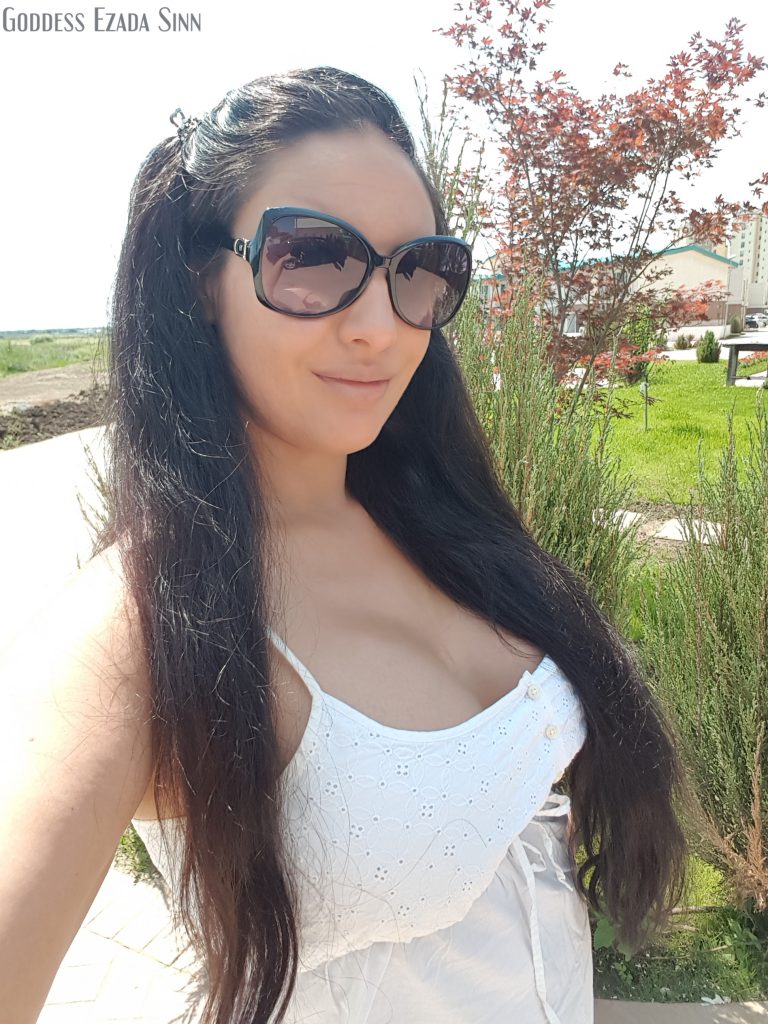 Giving life is magical and, as a Female supremacist, I experience an immense joy to be able to feel in this very special way why Women are real Goddesses. And even though My body goes through lots of changes nowadays, I will continue to use My collared slaves as before, on and off camera.
Show your support by following Me on Twitter, buying My clips and contributing to My wonderful lifestyle.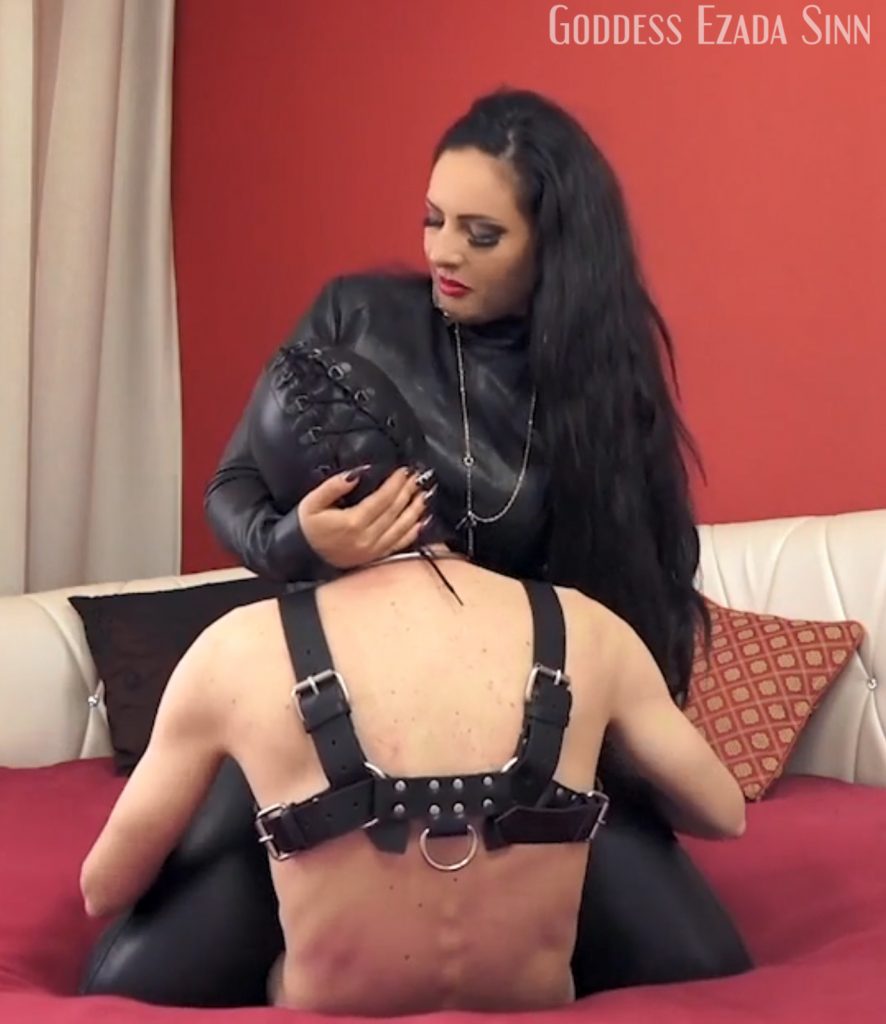 Lately, I've been thinking that I would really love to have a little Ezada in My life, to pass on My female heritage and principles to My own little girl. Having already checked out hubby's genes, quite some years ago, it's now time to use him in a totally new way – as a father for My . I fully understand how badly he'd love to impregnate Me, yet I would never allow him, or any male for that matter, to feel the pleasure of ejaculating inside My Sanctum. In turn, I'll obtain his sperm by milking him into a glass for use immediately following, while he will be locked back in chastity. Of course, I will allow hubby to sexually Worship Me, his Wife and Goddess, in order for him to become aroused enough to give Me his cum. I might even lead him on with the false hope of penetrative sex, only to hasten the extraction process. In My life I always get what I want, and in the way I want it. Ultimately, hubby will spill his seed for Me and it had better turn out to be a girl, otherwise I will make him pay for the rest of his life.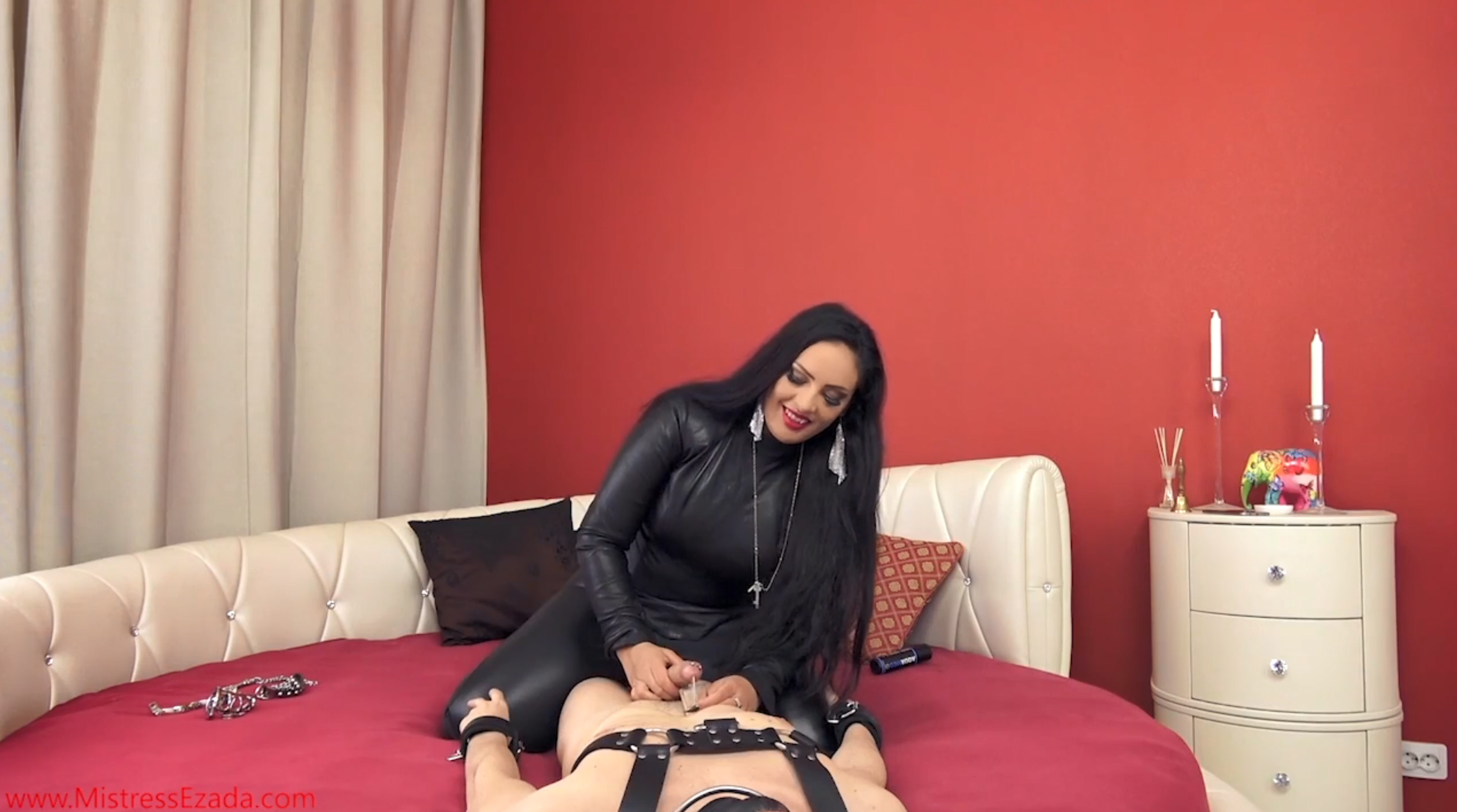 #1 clip in category "FEMALE SUPREMACY"